Please help promote Flint Hills Country Travel :
Flint Hills Country, Kansas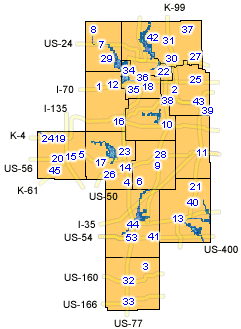 The Flint Hills is a place where you can still wander and explore magnificent grassland prairies, unchanged since the days of the Santa Fe Trail. Where the sky bends to meet the earth, and summer breezes blow across a sea of tallgrass and prairie wildflowers. Leave the 20th century behind and hop on an authentic Conestoga wagon for a western adventure you won't soon forget. Take the scenic route in search of historic forts and presidential treasures. Stop along the way to sample young vintages at a Kansas winery. And, if the spirit moves you, raise your arms, free your feet and dance across the open prairie. It's a place where the West is still wild. Where less is definitely more. So saddle up and hit the trail.