LIBERTY HAVEN RANCH
PO Box 400
LOCATED IN THE TOWN OF MORRISTOWN,AZ.
Wickenburg, AZ 85390
623-640-7880
info@libertyhavenranch.com

LEISURE RANCH OF CASSODAY
Cassoday, KS 66842
620-735-4466

PRAIRIE STAR GUEST RANCH
Cassoday, KS 66842
620-735-4295

CROTON CREEK GUEST RANCH
W SH 47
Cheyenne, OK 73628
580-497-3961

DESERT CYPRESS TRAILER RANCH
610 Jack Burden Road
Wickenburg, AZ 85390
928-684-2153

FLYING E DUDE RANCH
2801 W Wickenburg Way
Wickenburg, AZ 85390
928-684-2690
vacation@flyingeranch.com

KAY EL BAR RANCH
P.O. Box 2480
Wickenburg, AZ 85390
928-684-7593
kelbar@juno.com

WILLIAMS HASSAYAMPA CANYON TRAILS RANCH
P.O. Box 2510
Wickenburg, AZ 85390
928-776-9687
info@williams-family-ranch.com

CIRCLE Z RANCH
1476 Highway 82
Patagonia, AZ 85624
520-394-2525
888-854-2525
info@circlez.com

SPRING CREEK RANCH
1800 Spirit Dance Road
Jackson, WY 83001
(307)733-8833
info@springcreekequestrian.com

CATALOOCHEE RANCH
119 Ranch Drive
Maggie Valley, NC 28751
828-926-1401
info@cataloocheerana.com


Cataloochee Ranch, located a mile high above Maggie Valley. Elevation 5,000 feet. 1,000 acres bordering the Great Smoky Mountain National Park. Since 1938 the Cataloochee family has been sharing their Southern warmth and hospitality with their guests. Family style cooking, daily horseback riding, wagon rides, cookouts, bonfires, tennis, fishing, volleyball, horseshoes, croquet, entertainment, The lodge features 6 units, accommodating 25 people, 12 cabins
ENCHANTED APRIL FARM
5950 Salmon Falls Road
Pilot Hill, CA 95664
916-939-9144
whereselke@hotmail.com


Enchanted April Farm is a place to step back in time and restore your spirit. Located just a few hours from the San Francisco Bay Area, the farm welcomes both equestrians and non-equestrians to relax and rejuvinate their mind and soul. Located in the heart of the famed California "Gold Country", riders bringing their own horses will enjoy hundreds of miles of nearby parks. Hikers and bicyclists will find themselves captivated by the wide variety of trails offered in the region. Wineries abound and invite visitors to their tasting rooms. Historic towns will fascinate history buffs.
POWDERHORN RANCH
2345 Cold Springs Road
Douglas, WY 82633
(307)358-0549

SAN YSIDRO RANCH
900 San Ysidro Lane
Santa Barbara , CA 93108
805.565.1700
Fax: 805.565.1995
sanysidro@rosewoodhotels.com


A Southern California luxury hotel nestled among the lush Montecito foothills of Santa Barbara. Offers fine dining and private cottages and suites for a romantic Wine Country vacation.
HOH HUMM RANCH
Hoh Lowr
Forks, WA 98331
360-374-5337

FLYING W RANCH
Rt 4 Box 166b
Sayre, OK 73662
888-928-8864
flyingwranchok@yahoo.com


The Flying W. Guest Ranch cordially invites you to experience an exciting excursion back to the old west, where life is depicted as it was in the 1800's. Our guests will discover a place where the spirit of the American West has never been more alive.

The Flying W Guest Ranch offers a large variety of activities & entertainment for guests of all ages.
Want to test your skills as a cowboy? The Flying W. Ranch is the place to be. Our Guests experience ruggedly beautiful countryside when riding one of the Flying W. horses. On our Guided Trail Rides, your horse will transport you through thousands of acres, and take you back 100 years or more. Other challenges at the Flying W. include: Riding the Mechanical Bucking Bull; Roping in our Rodeo Arena, Fishing in one of our well stocked ponds or just kicking back and watch the cattle and buffalo herds grazing on a lazy afternoon. Then after some fine dining in Sassy's Café and viewing one of western Oklahomas magnificent sunsets we invite you to spend the night with us to cap off your stay at the Flying W.
If you are looking for a family hideaway, the Flying W. Ranch is the ideal place to visit.
Our goal at the Flying W is to treat every guest with good old fashioned Cowboy hospitality and create a memorable experience for you and your family. We look forward to hearing from you soon.

RED BUFFALO RANCH
1137 Road 14
Sedan, KS Sedan
620-725-4022
redbuffalo.net


A Working grass-fed cattle ranch. Other attractions on the ranch and open to the public are Butcher Falls, perfect for a nature lovers picnic and Prairie Henge, a permanent mega-art installation done by Stan Herd, located on ancient Indian sacred ground.

The Red Buffalo Ranch will host guided Hunting tours by PrairieHenge Primitive Adventures, as well as horseback riding trails and hiking for bird watchers. Please contact the Red Buffalo Gift Shop in downtown Sedan, Ks for more information.
Dawn until dusk.
10 miles west of Sedan, off Hwy 99 turn west on Kansas Road.
TOP50RANCHES
733 Goulding Creek Road
Roundup, MT 59072
406-323-3614
top50@top50ranches.com


Top50 was designed to take the guesswork and confusion out of finding a ranch vacation. Showcasing only top ranches, Top50 helps discerning travelers find their idea of the perfect ranch experience at the most exciting and romantic ranches one can visit. Our site features a collection of the best ranches to stay throughout the world based upon great riding experiences and true hospitality.
ROCKING K RANCH
395 North to Staley Rd, left on Swenson, Left on crosscut.
Deer Park, WA 99006
509-276-6369


Rocking K Ranch is home of Spokane's Horse-Drawn Wedding Carriage rides. This team of horses has been serving Spokane for years, and their new home is with Rocking K Ranch, where they are part of the available settings and activites. Sleigh rides are a wonderful way to enjoy family and friends time together, and Rocking K Ranch makes an easy meeting place for larger groups or multi-family events.
4 EAGLE RANCH
Wolcott, CO
970-926-3372
info@4eagleranch.com

320 GUEST RANCH
Big Sky, MT
406-995-4283
info@320ranch.com

1000 ACRES RANCH RESORT
Stony Creek, NY
800-458-7311
info@1000acres.com

4UR RANCH
Creede, CO
719-658-2202

63 RANCH
Livingston, MT
517-732-5090
63Ranch@starband.net

ALISAL GUEST RANCH
Solvang, CA
800-425-4725
reservations@alisal.com

ALTA RANCH
Darby, MT
1-888-349-2142, toll
info@alta-ranch.com

ASPEN CANYON RANCH
Parshall, CO
800-321-1357
acr@aspencanyon.com

ASPEN GOLD RANCH
Dolores, CO
970-759-3940
ldsuckla@aspengoldranch.com

ASPEN MEADOW RANCH
Eagar, AZ
520-521-0880

AVALANCHE RANCH
Redstone, CO
1-877-963-9339
aranch@rof.net

BAR M RANCH
Adams, OR
888-824-3381
barmranch@eoni.com

BAR H BAR RANCH
Soda Springs, ID
208-547-3082
barhbar@aol.com

BAR LAZY J GUEST RANCH
Parshall, CO
970-725-3437
info@barlazyj.com

BAR N RANCH & CAMPOBELLO LODGE
West Yellowstone, MT
866-646-7121
bar.n.ranch@att.net

BAY HORSE RANCH
Biddle, MT
406-427-5746
vacations@bayhorseranch.net

BEAR CREEK GUEST RANCH
East Glacier, MT
1-800-445-7379
speidell@3rivers.net

BITTERROOT RANCH
Dubois, WY
307-455-2778
bitterrootranch@wyoming.com

BLACK CAT GUEST RANCH
Hinton,
780-865-3084
mail@blackcatguestranch.ca

BLUE LAKE RANCH
Durango, CO
970-385-4537
bluelake@frontier.net

BROADACRES RANCH
Creede, CO
719-658-2291
info@broadacresranch.com

BRUCE SPRUCE RANCH
Pagosa Springs, CO
970-264-5374

BRUSH CREEK RANCH
Saratoga, WY
307-327-5241
info@BrushCreekRanch.com

BRYSON BRANCH & HUMMINGBIRD COTTAGE
Young Harris, GA
706-379-1992

BUCK VALLEY RANCH
Warfordsburg, PA
717-294-3759
buckvalleyranch@frontiernet.net

BUCKS AND SPURS GUEST RANCH
Ava, MO
417-683-2381
csonny@getgoin.net

BUSY B RANCH
Jefferson, TX
903-665-7448
jason@busybranch.com

C LAZY U RANCH
Granby, CO
970-887-3344
ranch@clazyu.com

CEMENT CREEK RANCH
Crested Butte, CO
970-349-6512
info@CementCreekRanch.com

CHAIR MOUNTAIN RANCH CABINS
Marble, CO
970-963-9522

CHANSLOR GUEST RANCH
Bodega Bay, CA
707-875-2721
Chanslor2660@aol.com

CHEROKEE PARK RANCH
Livermore, CO
970-493-6522
info@cherokeeparkranch.com

CM RANCH
Dubois, WY
800-455-0721
ranch@cmranch.com

COCKRELLS HIGH DESERT RANCH
Cedarville, CA
888-279-2209
info@highdesertlodging.com

COFFEE CREEK RANCH
Trinity Center, CA
530-266-3343
ccranch@tds.net

COLORADO TRAILS RANCH
Durango, CO
800-323-3833
info@coloradotrails.com

CONEJOS RIVER GUEST RANCH
Conejos, CO
719-376-2464
info@conejosranch.com

COTTONWOOD RANCH
Wells, NV
775-752-0817
info@cottonwoodguestranch.com

COULTER LAKE GUEST RANCH
Rifle, CO
800-858-3046
coulterlakeranch@yahoo.com

COVERED WAGON RANCH
Gallatin Gateway, MT
406-995-4237
info@coveredwagonranch.com

CRESCENT H RANCH
Wilson, WY
307-732-0784
info@crescenthranch.com

DARWIN RANCH INC
Jackson, WY
307-733-5588
summer@darwinranch.com

DEER FORKS RANCH
Douglas, WY
307-358-2033
deerforksranch@peoplepc.com

DEER VALLEY RANCH
Nathrop, CO
800-284-1708
fun@deervalleyranch.com

DIAMOND D RANCH
Stanley, ID
208-336-9772
DIADlld@aol.com

DIAMOND L GUEST RANCH
Hulett, WY
800-851-5909
info@diamondlranch.com

DIXIE DUDE RANCH
Bandera, TX
830-796-7771
cccdixie@hctc.net

DORNANS SPUR RANCH LOG CABINS
Moose, WY
307-733-2522
spur@dornans.com

DOUBLE 7?S RANCH
Coalmont, CO
970-723-4352

DOUBLE D RANCH
Blairstown, NJ
908-459-9044

DOUBLE JJ RANCH RESORT
Rothbury, MI
1-800-DOUBLE JJ
info@doublejj.com

DRAKESBAD GUEST RANCH
Chester, CA
916-529-1512
info@Drakesbad.com

DROWSY WATER RANCH
Granby, CO
800-845-2292
dwrfun@aol.com

ECHO CANYON GUEST RANCH
La Veta, CO
800-341-6603
echo@homebfc.com

ELK CREEK RANCH
Cody, WY
307-587-3902
info@elkcreekranch.com

ELK RIVER GUEST RANCH
Clark, CO
970-879-6220
info@elkriverguestranch.com

ELKHEAD RANCH
Hayden, CO
970-276-3920
elkhead@ranchweb.com

ELKHORN RANCH
Tucson, AZ
520-822-1040

FIDDLER?S GREEN RANCH
Altoona, FL
800-947-2624
info@fiddlersgreenranch.com

FIREHOLE RANCH
West Yellowstone, MT
406-646-7294
info@fireholeranch.com

FLAGG RANCH RESORT
Moran, WY
1-800-443-2311
info@flaggranch.com

FLYING A RANCH
Pinedale, WY
1-888-833-3348
flyinga@wyoming.com

FLYING E RANCH
Wickenburg, AZ
888-684-2650
vacation@flyingeranch.com

FLYING L GUEST RANCH
Bandera, TX
210-460-3001
sales@flyingl.com

FLYING U RANCH
Green Lake,
250-456-7717
flyingu@bcinternet.net

FORBES TRINCHERA RANCH
Fort Garland, CO
1-800-367-2375
forbestrinchera@forbes.com

FORD CREEK GUEST RANCH
Augusta, MT
888-463-5934
catchtrout@goflyfish.com

FRENCH BROAD OUTPOST RANCH
Del Rio, TN
800-995-post
outpost@frenchbroadriver.com

FULL CIRCLE RANCH
Cave Creek, AZ
623-465-7570
jlangan@fullcircleranch.com

FURNACE CREEK RANCH RESORT
Death Valley, CA
760-786-2345
info-fc@xanterra.com

G-M RANCH, G BAR M RANCH
Clyde Park, MT
406-686-4687
gbarmranch@mcn.net

G R BAR RANCH
Paonia, CO
970-527-6434
Grbarranch@aol.com

GREENHORN CREEK GUEST RANCH
Quincy, CA
800-334-6939
ride@greenhornranch.com

GROS VENTRE RIVER RANCH
Moose, WY
307-733-4138
info@grosventreriverranch.com

HF BAR RANCH
Saddlestring, WY
307-684-2487
hfbar@wyoming.com

HAPPY HOLLOW RANCH
Howell, MI
517-546-3351
inaz@ismi.net

HARMELS RANCH RESORT
Almont, CO
800-235-3402
stay@harmels.com

HAWLEY MOUNTAIN GUEST RANCH
McLeod, MT
406-932-5791
hawleymountain@aol.com

HEART SIX RANCH
Moran, WY
307-543-2477
info@heartsix.com

HIDDEN VALLEY RANCH
Cle Elum, WA
800-526-9269

HIDDEN VALLEY GUEST RANCH
Eureka Springs, AR
501-253-9777
getaway@hiddenvalleyguestranch.com

HIDEOUT AT FLITNER RANCH, THE
Shell, WY
800-354-8637
info@thehideout.com

HIGHLAND RANCH
Philo, CA
707-895-3600
stay@highlandranch.com

HOME RANCH, THE
Clark, CO
970-879-1780
info@homeranch.com

HOWARD CREEK RANCH
Westport, CA
707-964-6725
howardcreekranch@mcn.org

HUNEWILL GUEST RANCH
Bridgeport, CA
760-932-7710, summer
hunewillranch@tele-net.net

HUNTER PEAK RANCH
Cody, WY
307-587-3711
info@hunterpeakranch.com

HURD CREEK GUEST RANCH
Tabernash, CO
888-777-3856

IDAHO ROCKY MOUNTAIN RANCH
Stanley, ID
208-774-3544
idrocky@ruralnetwork.net

INDIAN CREEK GUEST RANCH
North Fork, ID
1-866-394-2126
info@indiancreekguestranch.com

JJJ WILDERNESS RANCH, TRIPLE J
Augusta, MT
406-562-3653
triplej@3rivers.net

K BAR Z GUEST RANCH & OUTFITTERS
Cody, WY
307-587-4410

K DIAMOND K GUEST RANCH
Republic, WA
509-775-3536
kdiamond@televar.com

KAY EL BAR GUEST RANCH
Wickenburg, AZ
928-684-7593
kayelbar@w3az.net

KEDESH RANCH
Shell, WY
1-800-845-3320
kedeshranch@tctwest.net

KING MOUNTAIN RANCH, THE
Granby, CO
800-476-5464
hosts@kingmountainranch.com

KOHLS RANCH LODGE
Payson, AZ
800-331-5645
ghart@ilxresorts.com

LC RANCH, THE
Altamont, UT
435-454-3750
lcranch@ubtanet.com

LA GARITA CREEK RANCH
Del Norte, CO
719-754-2533
dude@lagarita.com

LAKE MANCOS RANCH
Mancos, CO
800-325-9462
ranchlml@fone.net

LAKE UPSATA GUEST RANCH
Ovando, MT
800-594-7687
reservations@upsata.com

LANE GUEST RANCH
Estes Park, CO
303-747-2493
lloyd@laneguestranch.com

LATIGO RANCH
Kremmling, CO
800-227-9655
info@latigotrails.com

LAUGHING WATER RANCH
Fortine, MT
800-847-5095
cowboy@lwranch.com

LAZY K BAR RANCH
Tucson, AZ
800-321-7018
info@lazykbar.com

LAZY L & B RANCH
Dubois, WY
800-453-9488
ranch@lazylb.com

LITTLE GRIZZLY CREEK RANCH
Walden, CO
970-723-4209, summer

LOGGING CAMP RANCH
Bowman, ND
701-279-5501
jhanson@loggingcampranch.com

LONE MOUNTAIN RANCH
Big Sky, MT
406-995-4644
ncooke@lmranch.com

LONESOME SPUR GUEST RANCH
Bridger, MT
406-662-3460

LOS OLMOS GUEST RANCH
Glenwood, NM
505-539-2311

LOST CREEK RANCH
Moose, WY
307-733-3435
ranch@lostcreek.com

LOZIERS BOX R RANCH
Cora, WY
800-822-8466
info@boxr.com

MARBLE MOUNTAIN RANCH
Somes Bar, CA
800-552-6284
guestranch@pcweb.net

MCNAMARAS WORKING GUEST RANCH
Lake George, CO
719-748-3466

MOOSE CREEK RANCH
Victor, ID
800-676-0075
moosecrk@tetontel.com

MOUNTAIN SKY GUEST RANCH
Bozeman, MT
800-548-3392
mountainsky@mcn.net

MULE CREEK & M LAZY C RANCH
Lake George, CO
719-748-3398
mlazyc@mlazyc.com

MULESHOE RANCH, NATURE CONSERVANCYS
Willcox, AZ
520-586-7072
muleshoe@tnc.org

NAARD CREEK RANCH
Killdeer, ND 58604
701-764-6911
lolson@ndsupernet.com

OLD GLENDEVEY RANCH
Jelm, WY
800-807-1444

PACK CREEK RANCH
Moab, UT
435-259-5505

PARADE REST RANCH
West Yellowstone, MT
406-646-7217
info@paraderestranch.com

PARADISE GUEST RANCH
Buffalo, WY
307-684-7876
fun@paradiseranch.com

PEACEFUL VALLEY RANCH & CONFERENCE CENTER
Lyons, CO
800-95-lodge
howdy@peacefulvalley.com

PINE BUTTE GUEST RANCH
Choteau, MT
406-466-2158
pinebutte@tnc.org

PINE KNOT RANCH
Big Bear Lake, CA
800-866-3446
innkeeper@pineknotguestranch.com

PINEGROVE DUDE RANCH
Kerhonkson, NY
914-626-7345
info@pinegroveranch.com

PONDEROSA CATTLE COMPANY AND RANCH
Seneca, OR
541-542-2403
ride@ponderosa-ranch.com

POWDERHORN GUEST RANCH
Powderhorn, CO
970-641-0220
Powguest@Mindspring.Com

PRICE CANYON RANCH
Douglas, AZ
800-727-0065
info@pricecanyon.com

QUARTER CIRCLE FIVE RANCH
Lund, NV
(775) 238-1954

R LAZY S RANCH
Teton Village, WY
307-733-2655, summer
info@rlazys.com

RAINBOW RANCH
Gallatin Gateway, MT
406-995-4132
info@rainbowranch.com

RAINBOW TROUT RANCH
Antonito, CO
800-633-3397
rainbow2@amigo.net

RANKIN RANCH
Caliente, CA
661-867-2511
rankinranchers@aol.com

RED FEATHER RANCH B & B
Red Feather Lakes, CO
970-881-3715
rfranch@earthlink.net

RED ROCK RANCH
Kelly, WY
307-733-6288
redrockranch@onewest.net

REID RANCH
Salt Lake City, UT
801-848-5776, summer
greid@reidranch.com

RIMROCK DUDE RANCH
Cody, WY
307-587-3970
fun@rimrockranch.com

RIMROCK RANCH CABINS
Pioneertown, CA
760-228-1297
info@rimrockranchcabins.com

ROARING BRANCH
Arlington, VT
802-375-6401
rblogcab@sover.net

ROCK CREEK GUEST RANCH
Mountain Home, UT
435-454-3332
ranch@ubtanet.com

ROCK SPRINGS GUEST RANCH
Bend, OR
800-225-3833
info@rocksprings.com

ROCKIN R RANCH
Antimony, UT
801-733-9538
info@rocknrranch.com

ROCKING HORSE RANCH RESORT
Highland, NY
800-647-2624
info@rhranch.com

SAGUARO LAKE RANCH RESORT
Mesa, AZ
480-984-2194
SLR@SaguaroLakeRanch.com

7 LAZY P GUEST RANCH
Choteau, MT
406-466-2044
sevenlazyp@montana.com

SILVER SPUR GUEST RANCH
Bandera, TX
830-796-3037
silverspurinfo@aol.com

SMOKY BEAR RANCH
Columbia Falls, MT
800-555-3806
smoky@smokybear.com

SOLDIER MEADOWS RANCH
Gerlach, NV
530-279-4881
kskudrna@charter.net

SOUTHERN CROSS GUEST RANCH
Madison, GA
706-342-8027
mail@southcross.com

SPANISH SPRINGS RANCH
Ravendale, CA
800-272-8282
info@spanishspringsresort.com

SPEAR-O-WIGWAM RANCH
Sheridan, WY
888-818-3833
spearo@wavecom.net

SPOTTED BEAR RANCH
Kalispell, MT
406-755-7337, and fa
sbr@montana.com

SPOTTED HORSE RANCH
Jackson Hole, WY
800-528-2084
info@spottedhorseranch.com

FORT RANCH, THE
Golconda, NV
775-625-3132
ragancreek@the-onramp.net

SWEET GRASS RANCH
Big Timber, MT
406-537-4477
sweetgrass@mtintouch.net

SYLVAN DALE GUEST RANCH
Loveland, CO
970-667-3915
ranch@sylvandale.com

T CROSS RANCH
Dubois, WY
307-455-2206
tcrossranch@wyoming.com

TA GUEST RANCH
Buffalo, WY
307-684-5833
info@taranch.com

TANQUE VERDE RANCH
Tucson, AZ
800-234-3833
dude@tvgr.com

TARRYALL RIVER RANCH
Lake George, CO
800-408-8407
info@tarryallriverranch.com

TAVAPUTS PLATEAU RANCH
Price, UT
435-637-1236
dix@emerytelcom.net

TETON RIDGE RANCH
Tetonia, ID
208-456-2650
info@tetonridge.com

WHITE STALLION RANCH, THE
Tucson, AZ
520-297-0252
info@wsranch.com

TRAIL CREEK RANCH B&B
Wilson, WY
307-733-2610
TrailCreekRanch@msn.com

TRIANGLE C RANCH
Dubois, WY
307-455-2225
info@trianglec.com

TRIANGLE X RANCH
Moose, WY
307-733-2183
trianglexranch@wyoming.com

TRIPLE CREEK RANCH
Darby, MT
800-654-2943
tcr@bitterroot.net

TUMBLING RIVER RANCH
Grant, CO
800-654-8870
info@tumblingriver.com

TURPIN MEADOW RANCH
Moran, WY
307-543-2496
info@turpinmeadowranch.com

TWIN ELM GUEST RANCH
Bandera, TX
830-796-3628
twinelm@indian-creek.net

TX RANCH
Lovell, WY
406-484-2583
txranch@wildblue.net

UTE TRAIL RIVER RANCH
Lake George, CO
719-748-3015
utrr@aol.com

UXU RANCH
Wapiti, WY
307-587-2143
info@uxuranch.com

VEE BAR GUEST RANCH
Laramie, WY
800-483-3227
veebar@veebar.com

VERMEJO PARK RANCH
Raton, NM
505-445-3097
mera.gleason@vermejo.com

WALD RANCH, THE
Lodge Grass, MT
406-639-2457
info@waldranch.com

WAPITI MEADOW RANCH
Cascade, ID
208-633-3217
wapitimr@aol.com

WAUNITA HOT SPRINGS RANCH
Gunnison, CO
970-641-1266
rpringle@gunnison.com

WAY OF THE WOLF RANCH
Fredricksburg, TX
830-997-0711
wawolf@ktc.com

WESTERN PLEASURE GUEST RANCH
Sandpoint, ID
208-263-9066
stay@westernpleasureranch.com

WILDERNESS TRAILS RANCH
Durango, CO
970-247-0722
wtr@wildernesstrails.com

WIND RIVER RANCH
Estes Park, CO
800-523-4212
info@windriverranch.com

WIND WALKER GUEST RANCH
Spring City, UT
888-606-9463
vacation@windwalker.org

WINDING RIVER GUEST RANCH
Walden, CO
970-723-4587
wrranch@wrranch.com

WITS END GUEST RANCH & RESORT
Durango, CO
800-236-9483
reservations@witsendranch.com

WONDER VALLEY RANCH
Sanger, CA
800-821-2801
info@wondervalley.com

WOODSIDE RANCH
Mauston, WI
800-626-4275
woodside@mwt.net

ZION PONDEROSA RANCH RESORT
Mount Carmel, UT
800-293-5444
resort@ZionPonderosa.com

RUNNING R RANCH
Bandera, TX
830-796-3984
runningr@texas.net

ENTRANCE RANCH
Hinton,
780-865-7549
rocky@entranceranch.com

LA SAL MT GUEST RANCH
La Sal, UT
1-888-870-1088

CIENAGA CREEK RANCH
Big Bear, CA
1-888-336-2891
info@mountaincottage.com

DOUBLE BAR J RANCH
Dubois, WY
307-45-2681

EARLY GUEST RANCH
Crowheart, WY
800-532-4055
earlyranch@wyoming.com

CROOKED CREEK GUEST RANCH
Dubois, WY
888-238-2647
info@crookedcreek-gr.com

HIGH ISLAND RANCH & CATTLE CO
Thermopolis, WY
307-867-2374
info@highislandranch.com

BLACKWATER CREEK RANCH
Cody, WY
888-243-1607

DEVILS THUMB RANCH
Tabernash, CO
800-933-4339
info@DevilsThumbranch.com

RANCH AT UCROSS, THE
Clearmont, WY
307-737-2281

BILL CODY RANCH
2604 Yellowstone Hwy.
Cody, WY 82414
800-615-2934
307-587-2097
billcody@billcodyranch.com

RANGER CREEK GUEST RANCH
Shell, WY
888-817-SPUR (7787)
info@rangercreekranch.net

GRANITE CREEK GUEST RANCH
Ririe, ID
208-538-7140
info@granitecreekranch.com

FOUR WINDS RANCH
Custer, SD
605-673-5176
info@fourwindsranch.com

BONNIE B RANCH
Manhattan Beach, CA
310-546-3792
bonniebranch@earthlink.net

HISTORIC PINES RANCH
Westcliffe, CO
1-800-446-9462
cowboy@historicpines.com

SMOKE RISE RANCH RESORT
Murray City, OH
800-292-1732
smokerise@eurekanet.com

ELK MOUNTAIN RANCH
Buena Vista, CO
719-539-4430
info@elkmtn.com

KLONDIKE RANCH
Buffalo, WY
307-684-2390
info@klondikeranch.com

ALLENS DIAMOND FOUR RANCH
Lander, WY
307-332-2995
Diamond4@wyoming.com

DIAMOND BAR D GUEST RANCH
Gardiner, MT
406-223-0148
info@diamondbardguestranch.com

BLACKTAIL RANCH
Wolf Creek, MT
406-235-4330
btranch@earthlink.net

CHICO BASIN RANCH
Colorado Springs, CO
719-683-7960
info@chicobasinranch.com

CLEAR CREEK RANCH
Burnsville, NC
(800) 651-4510
ccrdude@prodigy.net

ELK TRAILS RIDING RANCH
Dubois, WY
307-455-3615

FLAT CREEK RANCH
Jackson, WY
866-522-3344
reservations@flatcreekranch.com

HORSE PRARIE RANCH
Dillon, MT
888-726-2454
HPR@Montana.com

MCGARRY RANCHES
Rexburg, ID
866-593-4455, toll f
mcgarryranches@pa.net

MCGINNIS MEADOWS RANCH
Libby, MT
406-293-5000
info@mmgranch.net

RICH RANCH
Seeley Lake, MT
406-677-2317
richranch@montana.com

ROCKING Z GUEST RANCH
Wolf Creek, MT
406-458-3890
contact@rockingz.com

7 D RANCH, SEVEN D RANCH
Cody, WY
307-587-9885
ranch7d@wyoming.com

TWO BARS SEVEN RANCH
Tie Siding, WY
307.742.6072
schaffer@vcn.com

SORREL RIVER RANCH RESORT
Moab, UT
877-359-2715
stay@sorrelriver.com

DIAMOND T RANCH
Clark Fork, ID
208-266-0490
diamondt@netscape.com

FLYING B RANCH
Kamiah, ID
208.935.0755

DIAMOND R RANCH
Whitefish, MT
800.597.9465
diamondr@centurytel.net

ACE OF HEARTS RANCH
Cocoa, FL
321-638-0104
info@aceofheartsranch.com

TURKEY CREEK RANCH
Theodosia, MO
417-273-4362
info@turkeycreekranch.com

REBEL HILL RANCH
Antlers, OK
580-298-2851
rebelhill@prodigy.net

LONG HOLLOW RANCH
Sisters, OR
877-923-1901
Howdy@lhranch.com

PEPPERBOX RANCH
Darby, MT
406-349-2920
pepperbox@blackfoot.net

SPIRIT MOUNTAIN RANCH
Grand Lake, CO
970-887-3551
info@spiritmtnranch.com

RANCHO NOGALES RANCH

(888) 736-5732
info@ranchoesmeraldanogales.com

SUN PASS RANCH
Fort Klamath, OR
888-777-9005

POLE CREEK RANCH
Pinedale, WY
307-367-4433
polecreekranch@wyoming.com

CEDAR RAIL RANCH RESORT
Wharncliffe,
705-842-2021
cedarrailranch@bellnet.ca

WILLIAMS FAMILY RANCH
Wickenburg, AZ
928-308 0589
steffi@williamsfamilyranch.com

BADGER CREEK RANCH
Canon City, CO
719-429-0331
badgercreekranch@hotmail.com

J2F RANCH
Norwood, CO
970-327-0242
j2f@j2f.com

MYSTIC SADDLE RANCH
Stanley, ID
888-722-5432
info@mysticsaddleranch.com

JARED?S WILD ROSE RANCH
Island Park, ID
208-558-7201
info@wildroseranch.com

SANDY VALLEY RANCH
Las Vegas, NV
877-726-3998 Toll Fr
bosslady@sandyvalleyranch.com

HILLTOP RANCH, THE
Jamesville, NY
315-492-2918
Getaways@TheHillTopranch.com

NEW HAVEN RANCH
Hulett, WY
307-467-5588
nbohl@wyoedge.com

WILLOW CREEK RANCH
Kaycee, WY
307-738-2294
Willowcreek@alluretech.net

OLD STAGE RANCH
Colorado Springs, CO
719-448-0371
mtrabandt@cs.com

CROSS D BAR TROUT RANCH
Westcliffe, CO
800-453-4379
rmandel@cross-d-bar-troutranch.com

KSANKA MOUNTAIN RANCH
Eureka, MT
866-682-2246

HOT CREEK RANCH
Mammoth Lakes, CA
888-695-0774
bill@hotcreekranch.com

BLUEBIRD RANCH
Livermore, CO
970-224-1526
info@bluebirdranch.net

BEARDSLEY OUTFITTING, CENTENNIAL RANCH
Ennis, MT
406-682-7292
tim@beardsleyoutfitting.com

Q CREEK RANCH
Mills, WY
307-266-1470
jalabach@thekroenkegroup.com

BELLOTA RANCH
Tucson, AZ
800-234-3833
dude@tvgr.com

CHEFF GUEST RANCH
Charlo, MT
406-644-2557
cheffranch@blackfoot.net

ROCKING TREE RANCH
Big Timber, MT
406-932-5057
info@rockingtreeranch.com

ARRINGTON RANCH HOUSE LODGE
Canadian, TX
806-323-6924
lodge@yft.net

MOONLIGHT BASIN RANCH
Big Sky, MT
800.845.4428
bigskyres@eastwestresorts.com

SKILES GUEST RANCH
Burns, CO
970-653-4329
info@skilesranch.com

WAYFARING TRAVELER LLAMA RANCH
Burlington, WY
307-762-3536
wtr@tctwest.net

DNR RANCH AT RAND CREEK
Cody, WY
888-41CREEK
dnrhorst@aol.com

BEAR MOUNTAIN RIDING RANCH
LaGrange, WY
307-834-2492
bear@prairieweb.com

BATTLE CREEK OUTFITTERS, LADDER RANCH
Slater, WY
307-383-2418
ladder@ladderranch.com

TRIPLE PEAK, HISTORY RANCH
Big Piney, WY
866-302-7753
lodging@triplepeakhunting.com

SUNSET RANCH
Pinedale, WY
307-367-6224
eramsey@wyoming.com

SEVEN HALF DIAMOND RANCH
Merritt,
250-378-2616
cabin@guestranchbc.com

LOST TRAIL RANCH
Creede, CO
719-850-2525
lostrail@fone.net

WASON RANCH
Creede, CO
866-trout-fly
info@wasonranch.com

X DIAMOND RANCH
Springerville, AZ
928-333-2286

JL RANCH
Whiterocks, UT
435-353-4049
jlranch@ubtanet.com

U-BAR WILDERNESS RANCH, ROCKY MTN REC
Park City, UT
800-303-7256
sales@rockymtnrec.com

SMITH FORK RANCH
Crawford, CO
970-921-3454
info@smithforkranch.com

C.O.D. RANCH
Oracle, AZ
800-868-5617

HIDEAWAY MOUNTAIN RANCH
Douglas, AZ
602-721-4371
info@hideawaymountainranch.com

REDBUCK RANCH
Scottsdale, AZ
480-471-0011
hideout@redbuckranch.com

POST RANCH INN
Big Sur, CA
800-527-2200
info@postranchinn.com

QUARTER CIRCLE CIRCLE RANCH
Gunnison, CO
970-641-3616
getaway@quartercircle.net

NORTH FORK HOSTEL & SQUARE PEG RANCH
Polebridge, MT
406-888-5241
nfhostel@nfhostel.com

LA REATA RANCH
Kyle,
306-375-2225
anja@lareata.com

IDGIE POO RANCH
Crowheart, WY
307-486-2261
idgiepoooutfitters@wyoming.com

RICOCHET RIDGE RANCH
Fort Bragg, CA
707-964-7669
larishea@horse-vacation.com

MAZAMA RANCH HOUSE
Mazama, WA
509-996-2040
info@mazamaranchhouse.com

GOOSEWING RANCH
Jackson Hole, WY
888-733-5251
info@goosewingranch.com

KNIFE RIVER RANCH
Golden Valley, ND
701-983-4290
krranch@westriv.com

LONE BUTTE RANCH
Grassy Butte, ND
1-800-546-4851
lonebutte@ndgateway.com

SUN CANYON RANCH
Dove Creek, CO
866-737-3377
suncanyonranch@msn.com

KARA CREEK RANCH
Sundance, WY
info@karacreek-ranch.com

MEADOWLAKE RANCH
Sand Springs, OK
800-256-5323
info@meadowlakeranch.com

R & R DUDE RANCH
Otto, NY
(716) 257-5663
ranchinfo@rrduderanch.com

CACTUS CREEK RANCH
Pueblo, CO
(719)382-5601
riknoring@gmail.com

ANGEL RIDGE RANCH
Ridgway, CO
970-626-4287
angelridge@frontier.net

FORD RODEO RANCH
Brighton, CO
303-659-7255

DOS LAGOS RANCH CABIN RETREAT
Blanco, TX
830-833-4377
stay@hill-country-lodging.com

BEAR BRANCH
Eddyville, IL
618-672-4249
manders@shawneelink.com

SLIDE MOUNTAIN RANCH
Tuolumne, CA
209-928-4287
slide@goldrush.com

BURNT WELL GUEST RANCH
Roswell, NM
866-729-0974
chesser@pvtnetworks.net

Z LAZY B GUEST RANCH
Fort Wingate, NM
888-488-2007

SOUTHFORK RIVER RANCH
Kooskia, ID
208-926-4514
email@southforkriverranch.com

MAKOSHIKA BREAKS GUEST RANCH
Wibaux, MT
406-687-3445
fergs@midrivers.com

WILLOW SPRINGS GUEST RANCH
Lakeview, OR
541-947-5499
info@willowspringsguestranch.com

ROCKING L GUEST RANCH
Wills Point, TX
1-866-841-1137
bradlarsen@rockinglranch.com

STEHEKIN VALLEY RANCH
Chelan, WA
800-536-0745
ranch@courtneycountry.com

COLORADO MOUNTAIN RANCH
Boulder, CO
800-267-4557
office@coloradomountainranch.com

FLYING DOG RANCH RETREAT
Carbondale, CO
1-877-9FLYDOG
lydias@sopris.net

MOAB SPRINGS RANCH
Moab, UT
877-252-3170
mckay@clubutah.com

SAN RAFAEL SWELL GUEST RANCH
Ferron, UT
435-384-2734

LA CASITA GUEST HOUSE & RANCH HOUSE
Delta, CO
970-874-3244

NINE MILE GUEST RANCH
Meeker, CO
970-878-4656
rocky@ninemileguestranch.com

SULPHUR SPRINGS GUEST RANCH
La Veta, CO
719-742-5111
fmaggio@direcway.com

SUNSET RANCH CABINS
Pagosa Springs, CO
970-264-0086

TIP TOP RANCH
Bellvue, CO
970-484-1215
info@tiptopranch.com

SILVER MOUNTAIN RANCH RESORT
Durango, CO
877-247-1919
info@silvermountainranchresort.com

LITTLE COYOTE COLORADO RANCH
Gunnison, CO
1-800-484-6305
littlecoyote@montrose.net

PINEY RIVER RANCH
Littleton, CO
1-866-447-4639
stprueitt@aol.com

ARBOR BRANCH CABIN
Plumtree, NC
907-457-6166
plumtree@arborbranch.com

BAR C RANCH RESORT
Cochrane,
403-932-2665
info@bar-c.com

COW CREEK RANCH
Pecos, NM
505-757-2107 Summer
flyfish@cowcreek-ranch.com

STONECREEK RANCH RESORT
Mountain Home, AR
888-203-7433
scr@centurytel.net

BIG K GUEST RANCH
Elkton, OR
800-390-2445

CANYON RANCH
Tucson, AZ
800-742-9000

SANDY BAR RANCH
Orleans, CA
530-627-3379
mail@sandybar.com

BUCKING S RANCH, THE
Casper, WY
646-225-9790
mail@ranchvacation.biz

HIDDEN SPRINGS RANCH
Altamont, UT
435-454-4094
jake@dbautah.com

WESTGATE RIVER RANCH
River Ranch, FL
888-792-1046
westgatedestinations@wgresorts.com

GAYNOR?S RIVER BEND RANCH
Whitefish, MT
406-862-3802
riverbend@aboutmontana.net

CK OUTFITTERS AND GUEST RANCH
Cloudcroft, NM
505-682-5500
ckoutfitters@totacc.com

DEER HAVEN RANCH GUEST HOUSE
Livingston, MT
406-222-0601
horsemom@ycsi.net

ANDRUS RANCH, GUEST RANCH AND BED & BREAKFAST
Lava Hot Springs, ID
208-776-5113
info@andrusranch.com

READ RANCH
Chandler, OK
405-258-2999

MT. LEWIS GUEST RANCH
Park City, UT
435-655-9922

SUN ROCK RANCH RESORT
Junction City, KS
800-710-2728
sunrock@kansas.net

TRIPLE R RANCH, RRR RANCH
Keystone, SD
888-777-2624
rrrranch@sd.value.net

RED REFLET RANCH
Ten Sleep, WY
LaurenceCKaplan@aol.com

RUNAMUK GUEST RANCH
Roundup, MT
406-323-3614
tjdahl@midrivers.com

HORSEWORKS WYOMING / GRASS CREEK RANCH
Thermopolis, WY
877-807-2367
ride@horseworkswyoming.com

DOME MOUNTAIN RANCH
Emigrant, MT
1-800-313-4868
info@domemountainranch.com

RAFTER Y RANCH
Banner, WY
307-683-2258
rafteryranch@vcn.com

CANTER BERRY TAILS APPLE RANCH
Aspers, PA
717-677-8900
canterberry@farmstay.us

CALF CREEK RANCH
Brady, TX
325-456-9439
calfcreekranch@hotmail.com

TENT MOUNTAIN GUEST RANCH
Deeth, NV
775-752-2120

HANSEN GUEST RANCH
Swan Valley, ID
1-800-277-9041
reserve@hansenguestranch.com

FEATHERED PIPE RANCH
Helena, MT
406-442-8196
fpranch@mt.net

RS RANCH
Bourbon, MO 65441
573-732-4590
rsranch@fidnet.com

GRAND TETON CLIMBERS RANCH
Moose, WY
307-733-7271
gtcr@onewest.net

BENBRAD BRANGUS GUEST RANCH
Pittsburg, TX
webmaster@benbradbrangusguestranch.com

CANYON CREEK GUEST RANCH
Melrose, MT
877-518-2407
contactus@canyoncreekguestranch.com

WYNDY RIVER EXPEDITIONS & GUEST RANCH
Swastika,
705-642-6465
horseback@wyndyriver.com

ANDERSON VALLEY RANCH
Water Valley,
403-637-373
info@andersonriding.com

BATES BAR J RANCH
Cochrane,
bates@batesbarj.com

PONDEROSA RANCH
Crawford, NE
308-665-3983
jklund@bbcwb.net

THE YURT AT SCREWBALL RANCH
Cedaredge, CO
970-872-7373
info@screwballranch.com

TWIN CREEK RANCH & LODGE
Lander, WY
307-335-7485
andrea@twincreekranch.com

LAKE RANCH
Hulett, WY
307-756-3907
info@lakeranch.com

BAR W GUEST RANCH
Whitefish, MT
1-866-828-2900
Info@TheBarW.com

TWIN PEAKS RANCH
Salmon, ID
800-659-4899
tpranch@twinpeaksranch.com

BONANZA CREEK GUEST RANCH
Martinsdale, MT
406-572-3366
info@bonanzacreekcountry.com

MILL CREEK RANCH RESORT
2102 Trades Day Blvd.
Canton, TX 75103
(866)-599-7275
Fax: (903) 567-1110
alan@millcreekranchresort.com


Texas' finest new resort, Mill Creek Ranch Resort in Canton, TX, is a first-class resort getaway nestled in a peaceful setting on 200 acres of East Texas woodlands. We cater to your lodging needs, from the most well-designed and appointed RV sites to luxury cottages fitting your away-from-home taste. Our cottages are for sale as vacation property or to rent while just visiting. So whether you are planning a trip to Canton's World Famous First Monday Trade Days or just wanting an escape, you will enjoy all the beauty and recreation that East Texas has to offer.

Our Grand Lodge and Conference Center, OutdoorPavilion, Wedding Island and resort pools create an ideal location for corporate retreats, wedding venues, receptions, reunions, parties, business meetings, and conferences.

Packages and group rates are available. For reservations, call toll-free at (866) 599-7275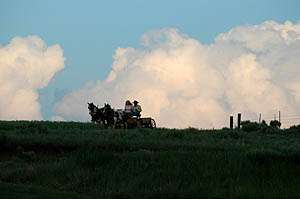 FLYING W GUEST RANCH
Rt 4 Box 166B Sayre Oklahoma
Elk City, OK 73662
1-888-928-8864
flyingwranchok@yahoo.com


The Flying W Guest Ranch offers a large variety of activities & entertainment for guests of all ages.
Want to test your skills as a cowboy? The Flying W Ranch is the place to be. We have all the best of Western Oklahoma, from Buffalo to rare breeds of birds, an authentic 1880s mercantile, full service restaurant and so much more. Our Guests experience ruggedly beautiful countryside when riding one of the Flying W horses. On our Guided Trail Rides your horse will transport you through thousands of acres and back in time 100 years or more. The ride will take you to an amazing archeological buffalo dig site dating back 2000 years. Other challenges at the Flying W include: Riding the Mechanical Bucking Bull; Roping in our Rodeo Arena, Fishing in one of our well stocked ponds or just kicking back and watch the cattle and buffalo herds grazing on a lazy afternoon. Want a more adventure? Our one day cattle drive is fast paced, exciting and a good old fashioned American Cowboy day of work.


THORNBERRY STABLES, LLC
820 Brookwood West
Green Bay, WI 54155
920-497-0925
owners@thornberrystables.com


Located ONLY 2 miles from Green Bay, WI west side!

We are a horse lesson facility offering horse back riding lessons for all ages and levels. We accomodate small groups of friends and families too.

Rates include all tack and an experienced horse with an instructor who will show you the way. Ride in our indoor or outdoor arenas and enjoy our scenic wooded backdrop. We cater to beginners!

Visit www.thornberrystables.com for much information on horses, how to get started in lessons and pictures of our stable.
MD BARN MASTER ARIZONA
9849 E. Granite Peak Trail
Scottsdale, AZ 85262
480-331-3011
Fax: 480-302-7838
mdbarnamsteraz@gmail.com


Authorized Dealer for MD Barn amd Barnmaster Barns supplying Complete, One Stop, Turn Key, Solutions for the Equine Professional.
We Deliver What Other's Promise!

Don't Saddle For Less!

Call us today!