WIDERNESS LAKEFRONT RESORT
HC 75 Box 308-10
Broken Bow, OK 74728
580-241-5304
580-241-5137
centerswlr@yahoo.com

HEARTLAND ELK RANCH
HC13 Box 321
Valentine, NE 69201
402-376-1124

LORD RANCH RESORT
HC 37 Box 41
Valentine, NE 69201
402-376-2475

SCHLAGEL CREEK RANCH
P.O. Box 414
Valentine, NE 69201
402-376-2679

ALKALI FISH CAMP
Valentine, NE 69201
(402) 376-3479

BOARDMAN SPRINGS RANCH
Valentine, NE 69201
(402) 376-1498

BERRY BRIDGE CAMP
Valentine, NE 69201
(402) 376-3548

DEER PARK GOLF CLUB
Valentine, NE 69201
(402) 376-1271

BOULDER POINT RESORT
1389 Gobblers Mountain Rd.
Branson West, MO
417-338-4365

DOUBLE OAK RESORT
1750 Hideaway Rd. Galena
Branson West, MO
800-525-3625

LAKESIDE RESORT
153 Coney Dr.
Branson West, MO
800-706-2644

VALLEY VIEW RESORT
HC 4, Box 3440
Branson West, MO
417-338-2645

ANGLER'S RESORT
Wheatland, MO
417-282-5507

WILLOW WINDS RESORT
Wheatland, MO
417-556-5591

NEMO BRIDGE RESORT
HC77 Box 754
Pittsburg, MO 65724
417-852-4201

HICKORY GROVE RESORT
HC 79
P.O. Box 2650
Pittsburg, MO 65724
417-852-4440
Fax: 417-852-4215

PELICAN INN
Rt 2 Box 2388
Wheatland, MO 65779
888-494-9012
417-282-5937

THE ELMS RESORT & SPA
401 Regent St.
Excelsior Springs, MO 64024
800-THE-ELMS

LOON LAKE LODGE & RV RESORT
9011 Loon Lake Road
Reedsport, OR 97467
541-599-2244
Fax: 541-599-2274
loonlakerv@loonlakerv.com

BASS HAVEN LAKESIDE RESORT & MARINA
US 69
Adair, OK 74330
918-785-2608

MONKEY ISLAND EAST BAY RESORTS
SH 125 S
Afton, OK 74331
800-728-0968

PORT DUNCAN RESORT & MARINA
SH 125 S
Afton, OK 74331
918-257-4236

SHANGRI-LA RESORT
SH 125 S, Monkey Island
Afton, OK 74331
918-257-4204
800-331-4060

TERAMIRANDA MARINA & RESORT
SH 125 S
Afton, OK 74331
9198-257-8341

B & E RESORT & RESTAURANT
SH 85A, Bernice Bridge
Bernice, OK 74331
918-256-5246

BERNICE POINT RESORT
East Main
Bernice, OK 74331
918-256-2263

HORSE CREEK RESORT
SH 125 & SH 85A
Bernice, OK 74331
918-257-8107

INDIAN HILLS RESORT & RESTAURANT
SH 85A
Bernice, OK 74331
918-256-6954

MAR VAL RESORT & CABINS
SH 100 N
Gore, OK 74435
918-489-2295

FOUR SEASONS
Box 240
Grove, OK 74344
800-232-6825

PARADISE COVE MARINE RESORT
SH 85, Afton Exit
Ketchum, OK 74349
918-782-3767

ROMAN NOSE RESORT PARK
SH 8/8A
Watonga, OK 73772
580-623-7281

WESTERN INN
South of city
Watonga, OK 73772
580-623-2871

LAKEVIEW LODGE RESORT
US 259-A
Broken Bow, OK 74728
580-494-6179

WHIP-POOR-WILL RESORT
N US 259
Broken Bow, OK 74728
580-494-6476

WILLOW CREEK RESORT
N US 259
Broken Bow, OK 74728
580-494-6091

FORT JOHN RIVERFRONT RESORT
US 259 E & SH-4
Octavia, OK 74948
580-244-3500

LAKE MURRAY RESORT PARK
I-35 & EXIT 24
Ardmore, OK 73401
580-223-6600
Fax: 580-223-6154

QUARTZ MOUNTAIN RESORT LODGE
SH 44A
Altus, OK 73522
580-563-2424

LAKE VILLAS RESORT
Lake Rd. TT-75
Sunrise Beach, MO 65079
573-374-9300

CEDAR ACRES RESORT
Rt. 2, Box 223
Sunrise Beach, MO 65079
800-315-0870

DOGWOOD ACRES RESORT
HCR 69 Box 373
Sunrise Beach, MO 65079
573-374-5956

LONE OAK POINT RESORT
1 Lone Oak Rd
Sunrise Beach, MO 65079
573-374-7992

PORTSIDE VACATION PROPERTIES
Rt 1 Box 229-A9
Sunrise Beach, MO 65079
573-374-2400

ROCK HARBOR RESORT
973 Rock Harbor Road
Sunrise Beach, MO 65079
573-374-5586

GASCONADE HILLS RESORT
28425 Spring Rd.
Richland, MO 65556
800-869-6861

PARKVIEW BAY CONDOMINIUMS
Osage Beach, MO 65065
314-650-1087

BEST WESTERN DOGWOOD HILLS GOLF RESORT
1252 State Hwy KK
Osage Beach, MO 65065
573-348-1735

IDLE DAYS RESORT
Lake Rd. 54-37, 5076 Davis Dr.
Osage Beach, MO 65065
573-348-2134

LAKE CHATEAU RESORT
5066 Hwy 54
Osage Beach, MO 65065
573-348-2791

LAKE EDGE RESORT
1217 Jeffries Rd.
Osage Beach, MO 65065
573-348-5593

POINT BREEZE RESORT
1166 Jeffries Rd.
Osage Beach, MO 65065
573-348-2929

SUNSET BEACH RESORT
Lake Rd. 54-22
Osage Beach, MO 65065
573-348-2650

TAN-TAR-A RESORT, GOLF CLUB AND SPA
State Rd. KK
Osage Beach, MO 65065
573-348-3131

TEMPLE RESORT & MARINA
5352 Hwy. 54
Osage Beach, MO 65065
573-348-2121

FORT NIANGUA RIVER RESORT
82 Cat Hollow Trail
Lebanon, MO 65536
417 532 4377

THE FINISHED PRODUCT
21580 Ember Rd.l
Lebanon, MO 65536
417-533-5837

VOGEL'S HOMESTEAD RESORT
Lebanon, MO 65536
417-532-4097

ALHONNA RESORT
1237 Outer Drive
Lake Ozark, MO 65049
573-365-2634

BIG BEAR RESORT
389 Duckhead Road
Lake Ozark, MO 65049
888-546-0166

EDGEWATER BEACH RESORT & MARINA
Lake Ozark, MO 65049
800-822-6044

GOLDEN HORSESHOE RESORT & CONDOS
38 Golden Drive
Lake Ozark, MO 65049
573-365-2642

PMG VACATIONS & GETAWAYS
3705 So. Hwy 54
Lake Ozark, MO 65049
800-237-3434

POINT RANDALL RESORT
400 Susan Rd.
Lake Ozark, MO 65049
573-365-2081

RYAN'S RESORT
#85 Barba-Le Ln.
Lake Ozark, MO 65049
573-365-3436

SHAWNEE BLUFF INN
2430 Bagnell Dam Blvd.
Lake Ozark, MO 65049
573-365-6174

SUN DANCE RESORT
188 Flynn Rd., Bus. 54-9
Lake Ozark, MO 65049
573-365-2946

THE LODGE OF FOUR SEASONS
Lake Ozark, MO 65049
800-THE LAKE

BASS POINT RESORT
33510 Bass Point Rd.
Gravois Mills, MO 65037
573-374-5205

FISHERWATERS RESORT
Lake Rd. 54-82
Camdenton, MO 65020
573-346-2166

IRISH HILLS RESORT
256 Irish Hills Drive
Camdenton, MO 65020
800-295-3919

KNOTTY PINE RESORT
State Rd. EE, 66 Knotty Pine Dr.
Camdenton, MO 65020
573-873-5181

KON TIKI RESORT
64 Kon Tiki Circle
Camdenton, MO 65020
573-873-5320

OLD KINDERHOOK
PO Box 1050
Camdenton, MO 65020
888-346-4949

SKYLINE RESORT
146 Skyline Dr.
Camdenton, MO 65020
573-873-5008

THE FLAME RESORT
State Rd. EE and Flame Dr.
Camdenton, MO 65020
573-873-5065

VAL-E-VUE RESORT
1629 Resorts Rd.
Camdenton, MO 65020
800-322-4046

WILSON'S RESORT
88 Wilson Resort Rd.
Camdenton, MO 65020
573-873-5178

ADAM'S ALE RESORT
Lake Road 54-80A
Camdenton, MO 65020
573-346-3690

BLUE DOLPHIN RESORT
153 Blue Dolphin Dr.
Camdenton, MO 65020
573-873-5390

BONAIRE RESORT
Camdenton, MO 65020
573-346-5248

BREEZY POINT RESORT
211 Breezy Point Dr.
Camdenton, MO 65020
800-345-5173

CEDAR GREEN RESORT
Camdenton, MO 65020
573-346-2849

CLEARWATER RESORT
Lake Rd. 54-82
Camdenton, MO 65020
573-346-2112

DRIFT IN RESORT
Camdenton, MO 65020
573-346-2269

HYD-A-WAY COVE RESORT
562 Hyd-A-Way Rd.
Camdenton, MO 65020
573-346-2673

LAKE BREEZE RESORT
91 Breeze Dr.
Camdenton, MO 65020
573-873-5343

LAMPLIGHTER RESORT
Hwy 5 N, Lake Rd. 67
Camdenton, MO 65020
573-873-5150

PLAZA BEACH RESORT
245 Plaza Beach Drive
Camdenton, MO 65020
573-873-5308

PLEASURE COVE RESORT
Lake Rd. 5-81
Camdenton, MO 65020
573-873-5177

POINTE VIEW RESORT
1630 Vacation Ln.
Camdenton, MO 65020
573-873-5340

RAINBOW'S END RESORT
Lake Rd. 5-81,1705 Resorts Rd.
Camdenton, MO 65020
573-873-5106

RIPPLING WATERS RESORT
Camdenton, MO 65020
573-346-2642

BARRETT'S RESORT & MARINA
Rt. 2, Box 2656
Wappapello, MO 63966
573-222-8571

HUZZAH VALLEY RESORT
970 E. Highway 8
Steelville, MO 65565
800-367-4516
573-786-8412
vacation@huzzahvalley.com


Canoeing, camping, rafting, trail rides, kayaking lodging, cabins, a-frame's, great family vacation specials, 6-10-12 mile floats, RV sites with full hookup or just water and electric, nice shaded level grassy sites.
BASS RIVER RESORT
204 Butts Rd.
Steelville, MO 65565
800-392-3700


Bass River Resort is a full service resort which has canoeing, rafting, river front camping, horseback riding, hiking, cabins and catered meals.
EAGLE HURST RESORT INC.
240 Eagle Hurst Rd.
Steelville, MO 65565
573-786-2625

SUNSET POINT RESORT
Rt. 3, Box 3570
Piedmont, MO 63957
573-223-7840

GOLDEN HILLS RESORT
19546 Golden Dr.
Houston, MO 65483
417-457-6222

HOLLIDAY LANDING RESORT
HC 1
Greenville, MO 63944
573-224-3430

CRYSTAL CREEK RANCH
HCR 3
Eminence, MO 65466
573- 226-2222

SOUTH FORK RESORT
36478 Hwy 154
Stoutsville, MO 65283
573-565-3500

CAREFREE RESORT & VILLAS
37220 Mule Train Road
Carefree, AZ 85377
480-488-5300

MARTINEZ LAKE RESORT
Star Route 4, Martinez Lake
Yuma, AZ 85365
928-783-9589
info@martinezlake.com

FRAY MARCOS HOTEL AND RESORT
235 N. Grand Canyon Blvd.
Williams, AZ 86046
928-635-4010
800-THE-TRAIN
Fax: 928-635-2180

RAMADA INN-GRAND CANYON
642 E. Route 66
Williams, AZ 86046
928-635-4431
800-462-9381
Fax: 928-635-2292
Info@mtnsideinn.com

QUALITY INN MOUNTAIN RANCH
6701 East Mt. Ranch Rd., Exit 171
Williams, AZ 86046
928-635-2693
866-MTRANCH
Fax: 928-635-4188
mrllama35@aol.com

FIESTA INN RESORT
2100 S. Priest Dr.
Tempe, AZ 85282
800-528-6481
jgoss@fiestainnresort.com

WYNDHAM BUTTES RESORT
2000 Westcourt Way
Tempe, AZ 85282
800-843-1986
tsalgado@wyndham.com

LAKE OF THE WOODS RESORT
2244 W. White Mountain Blvd.
Lakeside, AZ 85929
928-368-5353
dthogan@l-o-w.com

MOONRIDGE LODGE & CABINS
596 W. White Mountain Blvd.
Lakeside, AZ 85929
928-367-1906
moonridge@wmonline.com

WALKER'S RAINBOW LAKE LODGE
1638 W. White Mountain Blvd.
Lakeside, AZ 85929
928-368-6364
800-932-2246

THE PLACE RESORT
3179 W. White Mountain Blvd.
Lakeside, AZ 85929
928-368-6777
928-368-6778

BUCK SPRINGS RESORT
6126 Buck Springs Road
Pinetop, AZ 85935
928-369-3554
800-339-1909
buckspringsresort@wmonline.com

NORTHWOODS RESORT
165 E. White Mountain Blvd.
Pinetop, AZ 85935
800-813-2966
928-367-2966
info@northwoodsaz.com

ILX RESORTS, INC.
5829 Buck Springs Rd
Pinetop, AZ 85935
602-957-2777
jholbrolk@ILXresorts.com

BLUEWATER RESORT/CASINO
11300 Resort Drive
Parker, AZ 85344
888-243-3360

BEAR'S DEN RESORT
25301 Hwy 59 N.
Grove, OK 74344
918-786-6196
ronriley@gcinet.net

CAPLINGER'S MILL RIVERFRONT RESORT
14630 E. 676 Road
Stockton, MO 65785
417-276-5409

BOULDER'S
34631 Tom Darlington
Carefree, AZ 85377
480-488-9009

BLUE BLUFF HARBOR RESORT
63251 East 256 Road
Grove, OK 74344
800-831-5531
918-786-5531
blubluff@greencis.net

LONG'S RESORT
1806 Longs Dr
Grove, OK 74344
918-786-2332

ARIZONA GOLF RESORT
425 S. Power Rd.
Mesa, AZ 85206
480-832-3202
800-528-8282
nfo@azgolfresort.com

COPPERWYND RESORT & CLUB
13225 N Eagle Ridge Drive
Fountain Hills, AZ 85268
480-333-1900
dweintraub@copperwynd.com

THE WIGWAM RESORT
300 Indian School Rd.
Litchfield Park, AZ 85340
800-327-0396

3 PALMS RESORT OASIS
7707 E. McDowell Road
Scottsdale, AZ 85257
480-941-1202
888-444-4683
randy@3palmsresortoasis.com

BEST WESTERN PAPAGO INN & RESORT
7017 E. McDowell Road
Scottsdale, AZ 85257
480-947-7335
800-937-8376
papagobw@aol.com

CAMELBACK INN, A JW MARRIOTT RESORT & SPA
5402 E. Lincoln Drive
Scottsdale, AZ 85260
480-948-1700
800-24-CAMEL

CHAPARRAL SUITES RESORT SCOTTSDALE
5001 N. Scottsdale Road
Scottsdale, AZ 85260
480-949-1414
800-528-1456
info@chaparralsuites.com

DOUBLETREE LA POSADA RESORT
4949 E. Lincoln Drive
Scottsdale, AZ 85253
602-952-0420
800-222-8733

THE FAIRMONT SCOTTSDALE PRINCESS
7575 E. Princess Drive
Scottsdale, AZ 85253
480-585-4848
800-344-4758
scottsdale@fairmont.com

FOUR SEASONS RESORT SCOTTSDALE AT TROON NORTH
10600 E. Crescent Moon Drive
Scottsdale, AZ 85253
480-515-5700
888-207-9696
scottsdale.reservations@fourseasons.com

HERMOSA INN
5532 N. Palo Cristi Road
Scottsdale, AZ 85253
602-955-8614
800-241-1210
info@hermosainn.com

HILTON SCOTTSDALE RESORT & VILLAS
6333 N. Scottsdale Road
Scottsdale, AZ 85250
480-948-7750

HOSPITALITY SUITE RESORT - SCOTTSDALE
409 N. Scottsdale Road
Scottsdale, AZ 85257
480-949-5115
800-445-5115
info@hospitalitysuites.com

HYATT REGENCY SCOTTSDALE RESORT AT GAINEY RANCH
7500 E. Doubletree Ranch Road
Scottsdale, AZ 85258
480-991-3388
800-233-1234

MARRIOTT'S MOUNTAIN SHADOWS RESORT & GOLF CLUB
5641 E. Lincoln Drive
Scottsdale, AZ 85253
480-948-7111
800-782-2123

MILLENNIUM RESORT SCOTTSDALE, MCCORMICK RANCH
7401 N. Scottsdale Road
Scottsdale, AZ 85253
480-948-5050
800-243-1332
mccormick@mhrmail.com

ORANGE TREE GOLF RESORT
10601 N. 56th Street
Scottsdale, AZ 85254
480-948-6100
800-228-0386
lynnc@orangetree.com

THE PHOENICIAN
6000 E. Camelback Road
Scottsdale, AZ 85254
480-941-8200
800-888-8234
info@thephoenician.com

RADISSON RESORT & SPA SCOTTSDALE
7171 N. Scottsdale Road
Scottsdale, AZ 85254
480-991-3800
800-333-3333

RENAISSANCE SCOTTSDALE RESORT
6160 N. Scottsdale Road
Scottsdale, AZ 85251
480-991-1414
800-309-8138

RESORT SUITES OF SCOTTSDALE
7677 E. Princess Boulevard
Scottsdale, AZ 85255
877-294-6533
480-585-1234
info@resortsuites.com

SCOTTSDALE CAMELBACK RESORT
6302 E. Camelback Road
Scottsdale, AZ 85251
480-947-3300
800-891-8585

THE SCOTTSDALE PLAZA RESORT
7200 N. Scottsdale Road
Scottsdale, AZ 85253
480-948-5000
800-832-2025
info@scottsdaleplaza.com

SCOTTSDALE RESORT & ATHLETIC CLUB
8235 E. Indian Bend Road
Scottsdale, AZ 85250
480-344-0600
866-733-9556
info@scottsdaleresortandathleticclub.com

SMOKE TREE RESORT
7101 E. Lincoln Drive
Scottsdale, AZ 85254
480-948-7660
877-948-7660
colinw@eoffice.com

SUNBURST RESORT & SPA
4925 N. Scottsdale Road
Scottsdale, AZ 85251
480-945-7666
800-528-7867
tmclaughlin@sunburstresort.com

PALM CREEK GOLF & RESORT
1110 N. Hennes Blvd
Casa Grande, AZ 85222
800-421-7004

PUEBLO EL MIRAGE RV RESORT
11201 N. El Mirage Rd.
El Mirage, AZ
623-583-0464
800-445-4115

SUNFLOWER RV RESORT
16501 N. El Mirage Rd.
Surprise, AZ 85374
888-940-8989

HAVASU RV RESORT
1905 Victoria Farms Rd.
Lake Havasu City, AZ 86403
928-764-2020
877-407-2020

WESTWIND RV AND GOLF RESORT
9797 E. 32nd St.
Yuma, AZ 85365
866-440-2992

BEST WESTERN THE BEACH RESORT
Highway 1 At Canyon Del
Monterey, CA 93940
(831)655-7650

GREAT WOLF LODGE RESORT & CONFERENCE CENTER
3051 North Us Highway 31 South
Traverse City, MI 49684
(231)941-3600

CLUB ORLANDO RESORT
5305 San Antonio Ave
Orlando, FL 32839
(407)355-1105

CAYO HUESO RESORTS
513 United Street
Key West, FL 33040
(305)294-4819

SHILO OCEANFRONT RESORT
1501 N.W. 40th Place
Lincoln City, OR 97367
(541)994-3655

BAHAMA BAY RESORT
400 Gran Bahama Boulevard
Davenport, FL 33897
(863)547-1200

CEDARS RESORT
20 W Highway 89a
Sedona, AZ 86339
(928)282-7010

DORAL EAGLEWOOD CONFERENCE RESORT & SPA
1401 Nordic Road
Itasca, IL 60143
(630)773-1400
Fax: (631)773-1709

BANDIT'S RESORT-MOTEL-RESTAURANT-BAIT
1655 South Highway 92
Jamestown, KY 42629
(270)343-3314

ATLANTIS CASINO RESORT
3702 S. Virginia St
Reno, NV 89502
(800)723-6500

BAYVIEW PLAZA RESORT
4321 Gulf Boulevard
Saint Petersburg, FL 33706
(727)367-9139

BLACK BEAR RESORT
RR 1 Box 55
Davis, WV 26260
304-866-4391

BAYSHORE RESORT
833 E Front St
Traverse City, MI 49686
(231)935-4400

BEST WESTERN BEACH RESORT MONT
2600 Sand Dunes Drive
Monterey, CA 93940
(831)394-3321

HILTON TUCSON EL CONQUISTADOR GOLF & TENNIS RESORT
10000 North Oracle Road
Tucson, AZ 85704
(520)544-5000

JUNIPINE CREEKSIDE RESORT
8351 North Highway 89 A
Sedona, AZ 86336
(928)282-3375
Fax: (928)283-7402

SUGAR RIDGE RESORT
1216 County Road 113
Eureka Springs, AR 72631
(479)253-5548

CARAVEL RESORT
322 W Woodin Ave
Chelan, WA 98816
509-682-2582
Fax: 509-682-3551
caravelr@nwi.net

HAWTHORN SUITES CONFERENCE & GOLF RESORT
107 Sierra Blanca Drive
Ruidoso, NM 88345
(505)258-5500
Fax: (505)258-2419

OCEAN PARK RESORT
1905 South Ocean Boulevard
Myrtle Beach, SC 29577
(843)448-1915

CHAR-NEL SHORES RESORTS
2327 East Sand Road
Port Clinton, OH 43452
(419)734-3356

INDIAN POINT RESORTS
HC 1 Box 982
Branson, MO 65616
(800)888-1891

GRAND RIOS WATER PARK RESORT
6900 Lakeland Avenue North
Minneapolis, MN 55428
(763)561-0572

SLEEPING GIANT SKI RESORT
East Entrance To Yellowstone
Cody, WY 82414
(307)587-4044

COPA CABANA RESORT HOTEL & SUITES
611 Wisconsin Dells Parkway
Wisconsin Dells, WI 53965
(608)253-1511

WHITE MOUNTAIN HOTEL & RESORT
Westside Road
North Conway, NH 03860
(603)356-7100
Fax: (603)356-7100
info@whitemountainhotel.com

EMBASSY VACATION RESORT AT MYRTLE BEACH - MAIN RESORT
3301 Central Parkway
Myrtle Beach, SC 29572
(843)916-8855

SHANGRI-LA RESORT & CONFERENCE CENTER
57401 E Highway 125
Afton, OK 74331
(918)257-4204
Fax: (918)257-5619

AMY SLATE'S AMORAY DIVE RESORT
104250 Overseas Highway
Key Largo, FL 33037
(305)451-3595
Fax: (305)453-9516

EASTERN RESORTS RESERVATIONS
115 Long Wharf Drive
Newport, RI 02840
(401)847-9780
Fax: (401)846-3888
creservations@equivest.com

BALTIMORE MARRIOTT WATERFRONT
700 Aliceanna Street
Baltimore, MD 21202
(410) 385-3000
Fax: (410) 895-1900


This Maryland hotel offers a unique location for business meetings, events, and weddings with state of the art meeting space and a Grand Ballroom - the largest meeting room in Baltimore.
BRICKYARD MOUNTAIN RESORT & CONDOMINIUMS
Route 3
Laconia, NH 03246
(603)366-4316

COCONUT PALMS BEACH RESORT
611 South Atlantic Avenue
New Smyrna Beach, FL 32169
(305)666-1884

BANANA BAY RESORT & MARINA
2319 North Roosevelt Boulevard
Key West, FL 33040
(305)296-6925

THE LAST RESORT WATERFRONT CABIN
58 E River Dr
Clark Fork, ID 83811
208 266-0525
info@lastresortvacation.com


Enchanting riverfront lodging with spectacular view — perfect for a relaxing vacation. Sparkling clean and comfortable. Fully equipped kitchen, covered deck and boat ramp. Designed for 2 but can sleep 4. Centrally located for hiking, boating, fishing or birdwatching. No traffic, no cell phones, no TV (we do provide wireless internet, a DVD/VCR and video library). East of Sandpoint on Scenic Highway 200 near Clark Fork. Bring some binoculars and a fishing pole. Chairs and panoramic vistas are provided.
LOEWS VENTANA CANYON RESORT
7000 North Resort Drive
Tucson, AZ 85750
(520)299-2020

OUTLAW RIDGE RESORT & GOLF COMMUNITY
2 West Saint George Boulevard
Saint George, UT 84770
(435)674-7400

DREAMCATCHER RESORT
92 Myrtle Lane
Branson, MO 65616
(417)338-2231

BEACH HAUS RESORT
1489 North USHighway 31 North
Traverse City, MI 49686
(231)947-3560

NAUTICAL INN RESORT
1000 McCulloch Blvd
Lake Havasu City, AZ 86403
(928)855-2141
Fax: (928)855-8460
sales@nauticalinn.com

BRIGHTON SKI RESORT - SKI CONDITIONS INFO
12601 East Big Cottonwood Canyo
Salt Lake City, UT 84101
(801)532-4731

ENCHANTMENT RESORT
525 Boynton Canyon Rd
Sedona, AZ 86336
(928)282-2900

LILY LAKE RESORT
7910 328th Avenue
Burlington, WI 53105
(262)537-2848
Fax: (262)537-2589

CHATEAU ON THE LAKE RESORT
415 North State Highway 265
Branson, MO 65616
(417)334-1161

FOUNTAINHEAD STATE PARK - FOUNTAINHEAD RESORT HOTEL INC
North Of City
Eufaula, OK 74432
(918)689-9173

VENICE BEACH RESORT
501 Venice Ave W
Venice, FL 34285
(941)488-1580
Fax: (941)497-1808
venicebeachapts@comcast.net

DEADWOOD GULCH RESORT & GAMING
Highway 85 South
Deadwood, SD 57732
(605)578-1294

MARRIOTT MOUNTAIN SHADOWS RESORT
5641 East Lincoln Drive
Paradise Valley, AZ 85253
(800)228-9290

WESTGATE RESORTS
3000 Canyons Resort Drive
Park City, UT 84098
(435)655-2240

CAMPBELL'S A RESORT ON LAKE CHELAN
104 East Woodin Avenue
Chelan, WA 98816
509-682-2561
Fax: 410-540-9224

RED BUD VALLEY RESORT
369 Carroll # 340
Eureka Springs, AR 72632
(479)253-9028
Fax: (504)581-3328

KEYSTONE RESORT SKI TIP NEIGHBORHOOD
Montezuma Road
Dillon, CO 80435
(800)222-0188
Fax: (540)523-0726

ENGLISH MOUNTAIN RESORT COMMUNITY
1081 Cove Road
Sevierville, TN 37876
(865)453-1071

BEACHFRONT RESORTS
252 West Lakeshore Drive
Port Clinton, OH 43452
(419)732-6684

BEACH SUITES RESORT
14560 Gulf Blvd
Saint Petersburg, FL 33708
(727)319-6393

PALMETTO DUNES OCEANFRONT RESORT
4 Queens Folly Road
Hilton Head Island, SC 29928
(800) 827-3006


A family-friendly oceanfront resort in Hilton Head Island, SC. Offers tons of beach and water activities, three championship golf courses, a tennis camp and a selection of spacious villa and home rentals.
EL MONTE SAGRADO LIVING RESORT & REJUVENATION CENTER
317 Kit Carson Road
Taos, NM 87571
(505)758-3502

MARRIOTT HOTELS RESORTS SUITES SALT LAKE CITY MARRIOTT UNIVE
400 Wakara Way
Salt Lake City, UT 84108
(801)581-1000
Fax: (812)423-5818

MARTIN LANDING & RESORT
26700 South Highway 125
Afton, OK 74331
(918)257-4265

BRISTOL HARBOUR RESORT
5410 Seneca Point Road
Canandaigua, NY 14424
(585)396-2200

RENAISSANCE CHARLESTON HISTORIC DISTRICT HOTEL
68 Wentworth Street
Charleston, SC 29401
(843) 534-0300
Fax: (843) 534-0700


A downtown Charleston, South Carolina hotel in the historic district near Market Street and the College of Charleston. Features 166 guestrooms, fine dining & unique venues for weddings & meetings.
ATLANTIC TERRACE
200 Front St
Vestal, NY 13850
(631)668-2050
(631)668-2052
info@atlanticterrace.com

RESORT QUEST DEER VALLEY
7620 Royal Street
Park City, UT 84060
(435)658-5080

FLORIDAYS ORLANDO RESORT
12562 International Drive
Orlando, FL 32821
407-238-7700
reservations@phmemail.com


Floridays Orlando Resort is a new luxury all-suite condominium style Orlando accommodations with full
housekeeping resort services in Orlando, FL located in the heart of the action in Lake Buena Vista on IDrive,
just a few miles from Disney World and Sea World, steps away from sensational shopping and
dining.
Plan your next Orlando condo rental, family vacation, or holiday stay at Floridays Orlando Resort. Our
spacious grand all-suite luxury accommodations, perfect Orlando vacation resort location and excellent
customer service are sure to make your stay an enjoyable experience.

GRAND GENEVA RESORT AND SPA
7036 Grand Geneva Way
Lake Geneva, WI 53147
(262)248-8811

CARMEN'S AT THE TOP OF THE BRIDGE
999 East Camino Real
Boca Raton, FL 33432
(561)368-9500
Fax: (361)645-2827
rhi_bocr@radisson.com

GRAND TARGHEE RESORT
Ski Hill Road
Driggs, ID 83422
(800)443-6931

LEGACY GOLF RESORT
6808 South 32nd Street
Phoenix, AZ 85042
(602)305-5500

HILTON SEDONA RESORT
90 Ridge Trail Drive
Sedona, AZ 86351
(928)284-4040

ROYAL PALMS RESORT AND SPA
5200 East Camelback Road
Phoenix, AZ 85018
602-840-3610
Fax: 602-840-6927
rpreservations@destinationhotels.com


The Royal Palms Resort and Spa is reminiscent of a Spanish Mediterranean Estate. Royal Palms is conveniently located between the prestigious Phoenix Biltmore area and popular downtown Scottsdale.
AARON'S WOODED ACRES RESORT
968 N. Us Highway 23
East Tawas, MI 48730
(989)362-5188

BEL ARCO RESORT
Crestline Drive
Bull Shoals, AR 72619
870-445-4242

JACK'S FISHING RESORT & MOTEL
237 Jacks Resort Road
Mountain View, AR 72560
(870)585-2211

CANAAN VALLEY RESORT STATE PRK
HC 70 Box 330
Davis, WV 26260
304-866-4121

HIDDEN LAKES GOLF RESORT
151 Clubhouse Way
Sandpoint, ID 83864
(208)263-1642
info@hiddenlakesgolf.com

GRAND SUMMIT RESORT HOTEL AT THE CANYONS
4000 The Canyons Resort Drive
Park City, UT 84098
(435)615-3360

SAND PEBBLE- A SHAWNEE FAMILY RESORT
12300 Gulf Blvd
Saint Petersburg, FL 33706
(727)360-1845
(727)367-9309
spinfo@shawneeresortsflorida.com

BLACKFIN RESORT & MARINA
4650 Overseas Highway
Marathon, FL 33050
(305)743-2393
(305)743-6417

ECHOTA RESORTS
110 Echota Way
Sevierville, TN 37876
(865)428-5151

LOS ABRIGADOS RESORT AND SPA
160 Portal Ln
Sedona, AZ 86336
(928)282-1777

KEYSTONE RESORT
USHighway 6
Dillon, CO 80435
(970)496-2316

ADMIRAL LEHIGH GOLF RESORT & SPA
225 Joel Boulevard
Lehigh Acres, FL 33972
(239)369-2121

BALI HAI BEACH RESORT
6900 Gulf Dr
Holmes Beach, FL 34217
(941)778-6604
(941)779-2249
info@balihaibeachresort.com

DAVID HOLLAND'S RESORT LODGING & CONFERENCE SERVCS
1415 Lowell Avenue
Park City, UT 84060
(435)658-1417
(435)645-9132

COCONUT CAY RESORT & MARINA
7196 Overseas Hwy
Marathon, FL 33050
(305)289-7672
(305)289-0186
info@coconutcay.com

AT ROCK REEF RESORT
Mm 98 Bayside
Key Largo, FL 33037
(305)852-2401

MILL CREEK RANCH RESORT
2102 Trades Day Blvd.
Canton, TX 75103
(866)-599-7275
Fax: (903) 567-1110
alan@millcreekranchresort.com


Texas' finest new resort, Mill Creek Ranch Resort in Canton, TX, is a first-class resort getaway nestled in a peaceful setting on 200 acres of East Texas woodlands. We cater to your lodging needs, from the most well-designed and appointed RV sites to luxury cottages fitting your away-from-home taste. Our cottages are for sale as vacation property or to rent while just visiting. So whether you are planning a trip to Canton's World Famous First Monday Trade Days or just wanting an escape, you will enjoy all the beauty and recreation that East Texas has to offer.

Our Grand Lodge and Conference Center, Outdoor Pavilion, Wedding Island and resort pools create an ideal location for corporate retreats, wedding venues, receptions, reunions, parties, business meetings, and conferences.
BEST WESTERN SANDBAR BEACH RESORT
811 The Esplanade North
Venice, FL 34239
(941)488-2251
Fax: (509)829-3428

MERRILL FARM RESORT
428 White Mountain Highway
North Conway, NH 03818
(603)447-3866

LAKEVIEW GOLF RESORT AND THE SCANTICON CONFERENCE CENTER
One Lakeview Dr Cheat Lake
Morgantown, WV 26507
(304)594-1111

BEACHSIDE RESORT & CONFERENCE CENTER
14 Viaduct De Luna Drive
Gulf Breeze, FL 32561
(850)932-5331

WELLINGTON RESORT
551 Thames Street
Newport, RI 2840
(401)849-1770
(401)847-6250

SADDLE WEST HOTEL CASINO RV RESORT
1220 South Highway 160
Pahrump, NV 89048
(775)727-1111

DELTON OAKS RESORT
730 East Hiawatha Drive
Wisconsin Dells, WI 53965
(608)253-4092

KATHERINE LANDING LAKE MOHAVE RESORT
Katherine's Lndg
Bullhead City, AZ 86429
(928)754-3245

APPENZELL INN-A SUITES RESORT
1100 Big Thompson Avenue
Estes Park, CO 80517
(970)586-1122

CHINOOK WINDS RESORTS
1501 Northwest 40th Street
Lincoln City, OR 97367
(541)994-3655

FOUR SEASONS RESORT AND CLUB DALLAS AT LAS COLINAS
4150 N Macarthur Blvd
Irving, TX 75038
(972)717-0700
(972)717-2550
res.dallas@fourseasons.com

DEER RIDGE MOUNTAIN RESORT
3710 Weber Road
Gatlinburg, TN 37738
(865)436-2325

BAKERS SUNSET BAY RESORT
921 Canyon Road
Wisconsin Dells, WI 53965
(608)254-8406

OAK CREEK TERRACE RESORT
4548 N Highway 89a
Sedona, AZ 86336
(928)282-3562

BANYAN MARINA RESORT
111 Isle Of Venice Drive Ofc
Fort Lauderdale, FL 33301
(954)524-4430

MARRIOTT HOTELS RESORTS SUITES
75 South West Temple
Salt Lake City, UT 84101
(801)531-0800

JACKSON'S LAKESHORE RESORT LLC
801 Case Ford Road
Heber Springs, AR 72543
(501)362-2315

LITTLE AMERICA HOTEL AND RESORT
2800 West Lincolnway
Cheyenne, WY 82001
(307)775-8400

YARROW RESORT
1800 Park Avenue
Park City, UT 84060
(435)649-7000
(435)645-7007
vipres@harthotels.com

POWDERWOOD RESORT
6975 North 2200 West
Park City, UT 84098
(435)649-2032

PAWLEYS PLANTATION GOLF & COUNTRY CLUB
Hwy 17 North 70 Tanglewood Drive
Pawleys Island, SC 29585
(843) 237-6100
Fax: (843) 237-0418


Coastal golf resort offering Jack Nicklaus Course, restaurants in an elegant clubhouse and luxury villa suites set among the beauty of the Lowcountry. Pristine beaches, boutiques, Brookgreen Gardens, and the fine restaurants of Pawleys Island make this a perfect vacation destination.
QUAIL RIDGE INN RESORT
Taos Ski Valley Road
Taos, NM 87571
(505)776-2211

COCONUT MALLORY RESORT & MARINA
1445 South Roosevelt Boulevard
Key West, FL 33040
(305)292-0017

HOTEL BLUE
705 South Ocean Boulevard
Myrtle Beach, SC 29577
843-448-4304
800-843-3466


Hotel BLUE is home to some uniquely tantalizing amenities, such as our huge beachfront pool oasis unlike any other, featuring South Carolina's first swim-up pool bar, poolside inset sun shelves and wide beachfront sun deck. Relax in comfortable rooms, efficiencies and 1-bedroom suites with beautiful views of the blue Atlantic. Located along the south-end of Myrtle Beach, Hotel BLUE is the perfect location for families, couples and golfers to enjoy the beach's thrilling attractions, captivating live shows, delicious seafood dining, championship golf and so much more. Rediscover the value of a great Myrtle Beach vacation at Hotel BLUE.
QUISISANA RESORT
Pleasant Point Road
Lovell, ME 4016
(207)925-3500
info@quisisanaresort.com

CROTCHED MOUNTAIN RESORT
740 2nd NH Turnpike North
Francestown, NH 03043
(866) 729-7182-24Hrs
Fax: (603) 588-2275
frontdeskcmr@shellvacationsllc.com


*Peaceful location in the Monadnock Mountains
*One and two bedroom suites with traditional clap board exteriors in Federal period colors
*18 hole golf course: Donald Ross-designed 9 holes of the golf course
*Relaxed dining in Malarkey's Restaurant & Pub
*Crotched Mountain Resort Spa coming soon
*Seasonal outdoor swimming pool
*Children's playground
*Two Har-Tru clay tennis courts
*Community Hot Tub
*Crotched Mountain Ski & Ride next door
*Fully equipped kitchens in all suites
*Flat Screen TV's
*Wireless High speed Internet access (Fees may apply)
*Ice skating during winter- Skates available (Limited Availability)
*In-house sleds available (Limited Availability)
*On-site hiking trails
*½ hour away from Manchester Airport
*Only 60 miles away from Boston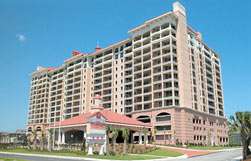 TILGHMAN MYRTLE BEACH & GOLF RESORT
1819 North Ocean Boulevard
North Myrtle Beach, SC 29582
888-280-0913
Fax: 843-280-0923
info@tilghmanresort.com


Indulge in the Southern hospitality and family-friendly charm at Tilghman Myrtle Beach & Golf Resort, where our exclusive resort provides a variety of room types and unit sizes to suit every need. Lush accommodations and on-site amenities pamper adults and cater to children. Our family-friendly resort includes customizable golf packages, lazy river, waterparks, kiddie pools, outdoor and indoor pools, hot tubs, children's play area, atrium with a library and reading area, high speed internet, state of the art fitness center, and washing machine & clothes dryer in room. Every detail is designed for uncompromising quality and each residence has open floor plans for bright, airy living and entertaining, which flow onto a balcony that captures the gentle ocean breeze. The resort is situated on the North end of Myrtle Beach's famous Grand Stand, faces the ocean and overlooks Tilghman Lake and the prestigious Surf Golf Club, offering breathtaking ocean vistas and pristine golfcourse and lake views.
GULCHES OF FUN AMUSEMENT RESORT
225 Cliff Street
Deadwood, SD 57732
(605)578-7550

THE INN AT ARROWHEAD
21401 Alpine Plateau Road
Cimarron, CO 81220
(970) 862-8206
Fax: (970) 862-8206
relax@innatarrowhead.com


Winter, Spring, Summer or Fall, The Inn at Arrowhead is the quintessential mountain retreat experience. Located high in the Northern San Juan Mountains, the Inn boasts 12 individually decorated rooms complete with fireplace and en-suite 4 piece bath. Common areas include a 60 seat full service dining room and 20 seat lounge. Rustic mountain decor graces every room of this very private mountain lodge. Although open to the public all year long, the Inn's owners welcome private functions such as Corporate Retreats, Weddings, Family Reunions and Club related activities.

30 miles east of Montrose on Highway 50 or 30 miles west of Gunnison on Highway 50 then connect to The Alpine Plateau Road at mile marker 123.
OCEAN DUNES RESORT & VILLAS
201 75th Avenue North
Myrtle Beach, SC 29572
(877)803-4643

BRYCE CANYON RESORT
13500 East Highway 12
Bryce Canyon, UT 84717
(435)834-5351

CHALET MOTEL AND APARTMENTS
48 Holland Drive
Maggie Valley, NC 28751
800-371-8587
mvchalet@bellsouth.net


"The Chalet" a quaint vacation resort (owner operated) located in the Great Smoky Mountains in Maggie Valley approximately 30 minutes west of Asheville. We are centrally located to numerous outdoor activities ie: white water rafting, hiking, golfing, historical sites and cultural activities. Our grounds are at an elevation of 3100 ft. sitting on an extensive lawn area that has picnic areas, and a hot tub that is enclosed in a redwood gazebo. We offer a variety of modern, spacious, tastefully decorated accommodations, ranging from 1-2 bedroom apartments, small kitchenette units, larger studio rooms with full kitchens, also a private cottage with courtyard hot tub. Three of our facilities have fireplaces, all units have private furnished patios overlooking our manicured lawn and view of the surrounding mountains. For our guests' convenience and pleasure, all rooms have cable TV, A/C-Heat, telephones, all kitchens are fully supplied and a separate laundry room is available for guests' convenience. Months of operation - Year-round - Reservations suggested.
MOUNT BACHELOR VILLAGE RESORT & CONFERENCE CENTER
19717 Mount Bachelor Drive
Bend, OR 97702
(541)389-5900

ALL SUITE HOTEL SANDS VACATION RESORT
2040 Mesquite Ave
Lake Havasu City, AZ 86403
(520)855-1388
(520)453-1802
sandsres@futureone.com

CLIFFSIDE RESORT & SUITES
351 Canyon Rd
Wisconsin Dells, WI 53965
(608)254-8521
(608)254-8521

ROCKY HOLLOW LODGE & COTTAGES
Bull Shoals, AR 72619
800-887-6259
Fax: 870 445-4400
rocky@southshore.com


Come to the Ozarks and relax in the comfort of a spacious three-bedroom lodge, or choose one of six unique Ozark style cabins secluded in a wooded hollow just steps from beautiful Bull Shoals Lake.

Here you'll find quaint and cozy cabins on three manicured acres, with all the modern amenities, including satellite TV, and wireless Internet service.

The Main Lodge has 2200 sq ft with a large dining area for big family meals, a full kitchen w/electric range and plenty of cupboard and countertop space. The lodge also offers a big screen TV and wood burning stove.

All our cottages offer two bedrooms with a full bath, fully equipped kitchen with microwave, and a comfortably furnished dining/living area complete with remote control color cable TV. We also provide outdoor seating, picnic tables, and BBQ grills. Each cottage is heated and air conditioned for comfortable all-seasons occupancy.

You'll also find a full children's play area, and several for adults too: the pool, the boat dock, world-class trout fishing on the nearby White river, and plenty of nature to explore.

Bull Shoals Lake offers 1000 miles of un-crowded, natural shoreline. The clean, crystal clear water is perfect for scuba diving with 25-30 feet visibility.

Peaceful coves provide glass-like stretches that excite the water-skiing enthusiast. Pleasure boating is safe as traffic on the lake is relatively light, even on holidays. Fisherman can take advantage of the many species of fish available, including large and small mouth bass, walleye, crappie, catfish, trout and more.

While secluded, Rocky Hollow Lodge is centrally located in Bull Shoals. Local attractions, shopping, and activities are just minutes away.

The White River, famous for fantastic trout fishing and great scenery, is just 5 minutes away. We can recommend excellent guide services for both the lake and river.

Local activities include fishing, boating, water skiing, scuba diving, canoeing, horseback riding, golf, bowling, hiking, scenic drives, craft and antique shopping, and more!

Rocky Hollow Lodge is an ideal place to celebrate family togetherness, today and across generations!

Children Welcome, Suitable For Elderly, Pet Friendly!
BEAU RIVAGE RESORT & GOLF CLUB
649 Rivage Promenade
Wilmington, NC 28412
910-392-9021

COPPERWYND RESORT AND CLUB
13225 N Eagle Ridge Dr
Scottsdale, AZ 85268
(480)333-1900

EVERGREEN RESORT
Evergreen Cove
Bull Shoals, AR 72619
870-445-4440

ROCK LANE RESORT AND MARINA
611 Rock Lane Rd.
Branson, MO 65616
417-338-2211
info@rocklane.com


Rock Lane Resort and Marina is a family vacation destination with an island attitude. Lakeside on Table Rock Lake, near Branson, Missouri. Families have fun with boat, kayak and SUP (stand up paddleboard) rentals from the public full service marina. Also enjoy lake cruises, scuba diving, fishing, or Relax by one of the outdoor swimming pools.
Come by boat or car and feed the family at Charlie's Steak, Ribs and Ale, a full service family dining restaurant with an outstanding lakeview. Or, visit the outdoor Tiki Bar for food, drinks, and live entertainment on Weekend Nights. Of course, there is a courtesy boat dock for our lakeside dining guests.
CHARTER CLUB RESORT OF NAPLES BAY
1000 10th Avenue South
Naples, FL 34102
(239)261-5559

FALL CREEK RESORT
1 Fall Creek Drive
Branson, MO 65616
(417)334-6404

EAGLE MTN RESORT & CONFERENCE CENTER
121410 S. 4170 Rd.
Eufaula, OK 74432
918-689-7777
Fax: 918-689-7377
carmenrandleman@att.net


Cabins, primative camping, Bunker houses, rooms and more. At Eufaula's popular Camping resort you can fish, swim, play basketball, baseball, archery, boche ball, hang our in game room playing the Wii, pool, darts, or driving the exotica car in our game room, or you can just relax and watch TV on our 82 in screen. For a little quiet time or Romance take a walk on our nature trail or relax in our Jucuzzi, take a dip in our 74 ft pool. Group Bunk houses are available for large groups or retreats. Individual cabins, rooms and primative camping is also available for your next family retreat or vacation pleasure. Call for More information or reservations
HYATT REGENCY LAKE LAS VEGAS RESORT
101 Montelago Blvd
Henderson, NV 89011
(702)567-1234
(702)567-6112
SALES@lasrlpo.hyatt.com

MILLINNEUM RESORT SCOTTSDALE MCCORMICK RANCH
7401 N. Scottsdale Road
Paradise Valley, AZ 85253
(480)367-2422
ggorham@millenniumusa.com

BYSIUM RESORT
2895 Northeast 26th Place
Fort Lauderdale, FL 33306
(954)318-1913

CHULA VISTA RESORT - GRAND BUFFET & MESA GRILLE
4031 River Road
Wisconsin Dells, WI 53965
(608)254-8366
(608)254-7653
info@chulavistaresort.com

LAKE AUSTIN SPA RESORT
1705 South Quinlan Park Road
Austin, TX 78732


Destination wellness spa in Austin, Texas offering accommodations for fitness & yoga retreats & couples getaways. This health spa also offers a cooking school, vacation packages & gift certificates.
CEDAR COVE RESORT & COTTAGES
2710 Gulf Drive North
Holmes Beach, FL 34217
(941)778-1010
info@cedarcoveresort.com

MONTEREY BAY SUITES
6804 N Ocean Blvd
Myrtle Beach, SC 29572
1-888-255-4763
info@montereybaysuites.com


Our newly renovated boutique hotel features luxurious all-suite oceanfront and angle oceanfront accommodations while offering the comfort and convenience of home in a beautiful setting. Enjoy our all new interiors featuring upscale granite, raised oak cabinets, and luxurious solid mahogany furnishings. Treat yourself to the affordable luxury of Monterey Bay Suites!
ALOHA BEACH RESORT & SUITES
1370 East Hiawatha Drive
Wisconsin Dells, WI 53965
(608)253-4741

THE RESORT AT GLADE SPRINGS
255 Resort Drive
Daniels, WV 25832
877-852-6321

A & A'S TRADEWINDS RESORT & SPA
944 Friday
South Lake Tahoe, CA 96150
(530)544-6459
(530)544-1272
info@stay-at-tahoe.com

ARLINGTON RESORT HOTEL & SPA
239 Central Avenue
Hot Springs, AR 71901
(501)623-7771
(501)623-2243
arl@arkansas.net

BENT CREEK GOLF RESORT
3919 East
Gatlinburg, TN 37738
(865)436-2875

HOBACK RIVER RESORT
11055 South USHighway 89
Jackson, WY 83001
(307)733-5129

CEDAR RESORT
Lake Rd 265-12
Branson, MO 65616
(417)338-2653
cedarresort@coxbranson.com

HILLCREST RESORT
16260 E 350th St.
Orion, IL 61273
309-526-8700
info@hillcrest-resort.com


Hillcrest Resort is a family destination opened to the public located in Western Illinois. Hillcrest Resort offers camping, golf, swimming, fishing, hiking, dinning and other family activities. The Resort is open from April through October and offers winter golfing November through March. Membership is available to both campers and golfers.

Three special features:
Golf Course
Sports Club & Restaurant
Fishing Ponds

Amenities: Basketball, Dump Station, Fishing, Hiking, Horseshoes, Hot Showers, LP Gas, Wireless Internet, Pavilion, Playground, Pool, Pull Thrus, Activities, Restaurant/Snack Bar, Volleyball, Waterfront.
COVERED WAGON RESORT
14189 North Highway 79
Piedmont, SD 57769
(605)787-4440

OCEAN FOREST VILLAS RESORT
5601 North Ocean Boulevard
Myrtle Beach, SC 29577
(843)449-9661

CASTLE HILL INN & RESORT
Ocean Avenue
Newport, RI 02840
(401)849-3800

FRANCISCO GRANDE RESORT
26000 W Gila Bend Hwy
Casa Grande, AZ 85222
(520)836-6444

JW MARRIOTT DESERT RIDGE RESORT & SPA
5350 East Marriott Drive
Phoenix, AZ 85054
(480)293-5000

HONEYCREEK RESORT
2511 South Main Street
Grove, OK 74344
918-786-5119

TOPNOTCH RESORT AND SPA
4000 Mountain Road
Stowe, VT 05672
802-253-8585
Fax: 802-253-9263
info@topnotchresort.com


Premier spa resort combining contemporary amenities and breathtaking mountain views for an incomparable retreat in Stowe, Vermont. Features Norma's Restaurant, pet friendly accommodations and more.
CANDLEWYCK COVE RESORT
59600 East 307 Lane
Grove, OK 74344
918-786-3636

LITTLE CREEL RESORT
2631 South Highway 84-64
Chama, NM 87520
(505)756-2382

JW MARRIOTT CAMELBACK INN RESORT AND SPA
5402 East Lincoln Drive
Paradise Valley, AZ 85253
(800)228-9290

BOARDWALK BEACH RESORT & CONVENTION CENTER
9450 South Thomas Drive
Panama City, FL 32408
(850)234-3484

BILMAR BEACH RESORT
10650 Gulf Boulevard
Saint Petersburg, FL 33706
(727)360-5531

GRAND HARBOR RESORT & WATERPARK
350 Bell Street
Dubuque, IA 52001
563-690-4000


Spend the night in one of our rooms or suites and be treated to wireless Internet access, room service, a fitness center, and Net TV. Located in the Port of Dubuque, the hotel offers magnificent views of historic downtown Dubuque and city bluffs and spectacular views of the sparkling Mississippi River just steps outside the door.

Gather with friends for a relaxed conversation in our Tony Roma's Restaurant & Lounge, or slide into a whole new world of water fun in our 25,000 square feet indoor waterpark.
BOCA RATON RESORT & CLUB
501 East Camino Real
Boca Raton, FL 33432
(561)447-3000

BAYVIEW RESORT
504 North Ocean Blvd.
Myrtle Beach, SC 29577
866-917-8439
info@bayviewresort.com


Located at 5th Avenue North and Ocean Blvd, the Bay View Resort is convenient to the downtown area, the pier at 2nd Avenue, and the many restaurants and nightclubs found in the heart of Myrtle Beach. The Bay View Resort Condos are a part of the NEW Myrtle Beach. Bay View Resort luxury condos boast the finest of amenities: Indoor Pools, Jacuzzis, and fine details such as granite counter tops and designer furnishings.
GRAND VISTA PAINTED MTN GOLF RST
302 McKellips Road
Mesa, AZ 85215
(480)654-3611

RAINBOW VALLEY RESORT
75 Rainbow Valley Landing
Centennial, WY 82055
(307)745-0368

KELLY'S RESORT
12801 South Lakeshore Road
Chelan, WA 98816
(509)687-3220

CRANFIELD RESORT
1396 Cranfield Road
Mountain Home, AR 72653
(870)492-5350

THE WOODS
Mountain Lake Road
Hedgesville, WV 25427
(304)754-7977

TROPICANA RESORT AND CASINO
3801 Las Vegas Blvd S
Las Vegas, NV 89109
(702)739-2222
Fax: (702)739-6348

MARINA CAY RESORT
180 Vista Lane
Bigfork, MT 59911
(406)837-5861

BEACON RESORT MANAGEMENT INC - PELICAN RESORT CONDOMINIUM RENTAL RESERVAT
866 Santa Rosa Boulevard
Fort Walton Beach, FL 32548
(850)275-0021

ALGIERS GULF RESORT
11600 Gulf Blvd
Saint Petersburg, FL 33706
(727)367-6288

MGM AT FOXWOODS
39 Norwich-Westerly Road
Mashantucket, CT 06338
866-MGM-0050


MGM Grand at Foxwoods is a luxury casino resort hotel offering deluxe accommodations, fine dining, a wide variety of entertainment attractions and shopping.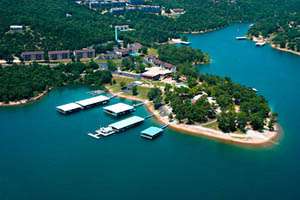 ROCK LANE RESORT HOME OF BRANSON YACHT CLUB
611 Rock Lane Rd
Branson, MO 65616
417-338-2211
Fax: 417-338-8368
Micheletalltimber@yahoo.com


Nestled in-between the rolling Ozark Mountains just minutes away from Silver Dollar City on Indian Point, Rock Lane Resort is a vacation unto itself. Rock Lane's unparalleled view of Table Rock Lake offers the relaxing vacation experience that will make you want to return year after year -- just like many of our guests actually do!

While Rock Lane is just minutes away from downtown Branson, MO, the tranquil atmosphere of this spectacular area will make you think you are thousands of miles away from the hustle and bustle of the city. Situated on a private peninsula, Rock Lane provides its guests with an up-close and personal view of Table Rock Lake. A quick walk through our grounds takes you directly to the shores of Table Rock, and if you wish, onto one of the fine boats or water craft available at the marina.

BAHIA MAR BEACH RESORT & YACHTING CENTER
801 Seabreeze Boulevard
Fort Lauderdale, FL 33316
(954)764-2233

ALL WORLDS RESORT
550 South Warm Sands Drive
Palm Springs, CA 92264
(760)320-7144

SADDLEBROOK RESORT-TAMPA
5700 Saddlebrook Way
Wesley Chapel, FL 33543
(813)973-1111

AMERIHOST RESORT
7491 West Highway 192
Kissimmee, FL 34747
(407)396-6000

GOLDEN EAGLE RESORT
511 Mountain Road
Stowe, VT 05672
(802)253-4811

B R B CRYSTAL RIVER RESORT
7202 Highway 133
Carbondale, CO 81623
(970)963-2341

OASIS RESORT CASINO GOLF SPA
897 West Mesquite Boulevard
Mesquite, NV 89027
(702)346-5232

BEST WESTERN EDEN RESORT INN & CONFERENCE CENTER
222 Eden Road
Lancaster, PA 17601
(717)569-6444

ISLE OF PALMS RESORT & BEACH CLUB
1009 Ocean Boulevard Unit D
Isle Of Palms, SC 29451
(843)886-6387

INDIAN SPRINGS RESORT
302 Soda Creek Road
Idaho Springs, CO 80452
(303)989-6666

SUNDANCE
North Fork Provo Canyon
Provo, UT 84057
(801)225-4107

LA HACIENDA RESORT
7320 East Camelback Road Ofc
Scottsdale, AZ 85251
(480)994-4170

ANDERSEN'S VALLEY VIEW RESORT
#9 View Table Rock Landing
Branson West, MO 65737
417-338-2645
info@valleyviewresort.com


We are a family owned resort located on Table Rock Lake. We have individual 1,2 & 3 bedroom fully equipped cabins. Our cabins sleep from 1-12 people. Our guests appreciate our gentle slope to the lake with our concrete launch ramp & 12 stall boat dock. We offer free WIFI & a pool, playground & guest laundry as well.
STOWEFLAKE MOUNTAIN RESORT & SPA
1746 Mountain Road
Stowe, VT 05672
(802)253-7355
Fax: (802)253-6858

BANYAN RESORT
323 Whitehead St
Key West, FL 33040
(800)225-0639

WILD DUNES RESORT
5757 Palm Boulevard
Isle of Palms, SC 29451
888-778-1876


Charleston, SC family vacation resort that features tennis, golf and a variety of dining options. This Isle of Palms hotel also offers vacation rentals, as well as meeting and wedding facilities.
NIGHT HAWK RESORT
1043 Jakes Creek Trl
Branson, MO 65616
(417)338-8963
Fax: (417)338-5843

BARTON CREEK RESORT AND SPA
8212 Barton Club Drive
Austin, TX 78735
(800)336-6158
Fax: (512)329-4000

ALPINE VALLEY RESORT
County Road D
East Troy, WI 53120
(262)642-7374

HILTON CHARLESTON HARBOR RESORT & MARINA
20 Patriots Point Road
Mount Pleasant, SC 29464
(843)856-0028

CANAL SIDE RESORT & MOTEL
Potlatch
Shelton, WA 98584
(360)877-9422

BEACH COVE RESORT INC
4800 South Ocean Boulevard
Myrtle Beach, SC 29582
(843)918-9000

MARRIOTT'S CAMELBACK INN RESORT SPA AND GOLF CLUB
5402 East Lincoln Drive
Scottsdale, AZ 85253
(480)948-1700

BRIDGE BAY RESORT & MARINA
10300 Bridge Bay Road
Redding, CA 96003
(530)275-3021

RED ROCK RIVER RESORT
603 North River Street
Hot Springs, SD 57747
(605)745-4400
Fax: (605)745-7642

TETON PINES
3450 North Clubhouse Drive
Jackson, WY 83001
(800)443-6931

RIVER RANCH RESORT
630 River Ranch Resort R
Heber Springs, AR 72543
(501)362-9003

NORTH BEACH PLANTATION
719 North Beach Blvd, suite 3
Myrtle Beach, SC 29582
800-615-3598


The Towers serve as the oceanfront "anchor" of North Beach Plantation, a more than 60-acre exclusive resort community located at the southernmost end of North Myrtle Beach.
LA QUERENCIA SKI CHALET
50827 Highway 550 North
Durango, CO 81301
(503)615-8013

LONG BAY RESORT
7200 North Ocean Boulevard
Myrtle Beach, SC 29572
1-800-615-3313
info@longbayresort.com


Welcome to Myrtle Beach's favorite oceanfront resort which features 286 oceanfront condos, suites, efficiencies and rooms. Located in the prestigious north end of town it boasts one of the most scenic stretches of the beach along the east coast.
BRIGHT LEAF GOLF RESORT
1742 Danville Road
Harrodsburg, KY 40330
(859)734-5481

CLIFFBREAKERS
700 West Riverside Boulevard
Rockford, IL 61103
(815)282-3033

EAST HAMPTON HOUSE
226 Montauk Hwy
East Hampton, NY 11937
(631)324-4300
Fax: (631)329-3743

PRESIDENTS VIEW RESORT
106 Highway 16A
Keystone, SD 57751
(605)666-4212

TETON MOUNTAIN LODGE & SPA
3385 Cody Lane
Teton Village, WY 83025
307-734 -7111
tmlinfo@destinationhotels.com


Whether you choose to hit the powder, trail or river, Teton Mountain Lodge offers year-round adventure with mountain views, luxury accommodations, and proximity to Grand Teton National Park. Teton Mountain Lodge also features an on-site restaurant, spa, fitness center, and meeting facilities.
FOUR SEASONS RESORT AVIARA- NORTH SAN DIEGO
7100 Four Seasons Point
Carlsbad, CA 92009
(760)603-6800
Fax: (760)603-6801

POINTE SOUTH MOUNTAIN RESORT - PHANTOM HORSE SPA FITNESS & GOLF
On S Mountain
Phoenix, AZ 85003
(602)431-6484

ROCKY POINT RESORT & RESTAURANT
28121 Rocky Point Road
Klamath Falls, OR 97601
(541)356-2287
www.rockypointoregon.com

CASA YBEL RESORT OWNERS
14649 Aeries Way Dr
Fort Myers, FL 33912
(941)561-6972

MARRIOTT LEXINGTON GRIFFIN GATE RESORT
1800 Newtown Pike
Lexington, KY 40511
(800)228-9290

ATRIUM PRIVATE RESORT
981 East Camino Parocela
Palm Springs, CA 92264
(760)327-2186

POINTE HILTON TAPATIO CLIFFS RESORT
11111 North 7th Street
Phoenix, AZ 85020
(602)866-7500

AZURE SKY RESORT (VRI)
1661 S Calle Palo Fierro
Palm Springs, CA 92264
(760)325-9109

MT RUSHMORE'S WHITE HOUSE RESORT
115 SWanzey Street
Keystone, SD 57751
(605)666-4917

EMBASSY SUITES HOTEL LAKE BUENA VISTA RESORT
8100 Lake Avenue
Orlando, FL 32836
(800)257-8483

SUNBANKS RESORT
57662 hwy 155 N
Electric City , WA 99123
509-633-3786
Fax: 509-633-3472
sunbanksresort@yahoo.com


Located on Beautiful Banks Lake. We offer every experience for the vacationer. We have 183 rv/tent sites and 20 cabins. We have 21 lake view villas. Which range from 1bedroon up to 5 bedrooms. These Villas have all the amnities of being at home. The resort is open all year round. Pleae visit us at sunbanksresort.com.. For reservations contact us at 1-888-822-7195.
Thank You
GRAND CROWNE RESORTS
405 State Highway 165
Branson, MO 65616
800-313-8530
condo@grandcrowneresorts.com


Branson's favorite family resort, this property is perched atop an Ozarks mountainside, overlooking a multi-million dollar golf course and the Branson skyline. These modern condominiums offer wi-fi in all units and are conveniently located just 3 blocks south of Branson's famous entertainment district...West Highway 76.

One, two, and three bedroom floor plans are available with jetted-tubs, private balconies, private baths, fully-furnished kitchens, great rooms, and washer/dryers. Pet friendly units available.
WOODS BAY RESORT
120 Community Lane
Bigfork, MT 59911
406-837-3333

ALDEN MOTEL & APARTMENTS
5900 Gulf Boulevard
Saint Petersburg, FL 33706
(727)360-7081

ROCKY GAP LODGE AND GOLF RESORT
16701 Lakeview Rd, NE
Flintstone, MD 21530
301-784-8400
Fax: 301-784-8408
info@rockygapresort.com


Rocky Gap Lodge & Golf Resort combines gorgeous surroundings, exceptional hotel accommodations, & an extensive list of amenities, to create the perfect setting for relaxing weekend getaways. This resort offers golf courses, a day spa, dining options, and outdoor recreation opportunities.
FOUR SEASONS BEACH RESORT
5801 North Ocean Boulevard
Myrtle Beach, SC 29577
(843)449-6441

DOUBLETREE HOTEL LA POSADA RESORT SCOTTSDALE
4949 East Lincoln Drive
Paradise Valley, AZ 85253
(602)952-0420

BOYNE.COM
1 Boyne Mountain Road
Boyne Falls, MI 49713
231.549.6000
info@boyne.com


Visit BOYNE's vacation resorts in northern Michigan for fun family activities all year long, such as skiing, golfing, mountain biking, and more.

LEISURE RESORTS
100 Winnick Ave
Las Vegas, NV 89109
(702)731-6100
Fax: (702)731-9196

PINEHURST RESORT
80 Carolina Vista Drive
Pinehurst, NC 28374
(910) 235-8507
Fax: 910-235-8466
pinehurst.info@pinehurst.com


A luxury resort and hotel in North Carolina with a world class amenities and accommodations. Play golf on one of eight golf courses, enjoy the spa facilities, or take part in the family activities.
CELEBRITY RESORTS RENO
140 Court Street
Reno, NV 89501
(775)329-4251

FOX FIRE RESORT
751 John The Diver Trail
Branson, MO 65616
(417)338-2119

ROYAL RESORT
99 Convention Center Drive
Las Vegas, NV 89109
(702)735-6117
Fax: (702)735-2546

COLORADO RIVER RESORT
434 River Glen Drive
Bullhead City, AZ 86429
(928)754-4101

AT SAN LUIS REY DOWNS GOLF RESORT
31474 Golf Club Drive
Bonsall, CA 92003
(760)758-3762

A MAUI PRIVATE RESORT
900 Fort Pickens Road
Gulf Breeze, FL 32561
(800)530-5458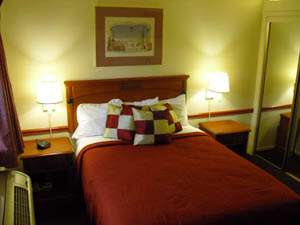 QUALITY INN & SUITES
1410 S Country Club Drive
Mesa, AZ 85210
480.964.2897
Fax: 480.833.0536
amanda@shhospitality.com


Guests of this Mesa, AZ hotel are provided many amenities and features, including:

* Free continental breakfast
* Free wireless high-speed Internet access in all rooms
* Free unlimited local calls
* Resort-style outdoor pool and hot tub
* Exercise room

Business travelers will appreciate additional conveniences like access to copy and fax services and in-room desks. The on-site meeting facilities are capable of handling up to 45 people for most events and business functions, and up to 30 people for smaller banquets.

All spacious guest rooms come equipped with refrigerators, hair dryers, coffee makers, irons and ironing boards. Some rooms have microwaves and sofa sleepers. Non-smoking rooms are available.

Laundry facilities, valet cleaning services and ample parking are all provided on the premises for added guest convenience.
HILTON HEAD ISLAND BEACH & TENNIS RESORT
40 Folly Field Rd
Hilton Head Island, SC 29928
(843)842-4402

LITCHFIELD BEACH RESORT
14276 Ocean Hwy
Pawleys Island, SC 29585
1-888-766-4633
info@litchfieldbeach.com


Our Resort is perfectly located in the beautiful Litchfield Beach/Pawleys Island section of the Grand Strand.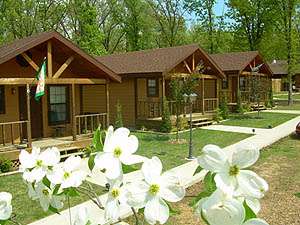 SOUTHERN OAKS RESORT
446724 East 390 Rd
Langley, OK 74350
918-782-9346
Fax: 918-782-1147
relax@southernoaksresort.com


Southern Oaks Resort - Grand Lake's ultimate relaxation destination Located just minutes from Oklahoma's largest lake and the worlds largest multiple arch damn. We offer a variety of cabins which will accomadate 2 people in our cub cabin and as many as 8 in our deluxe family cabin. Our honey moon cabin featuring a full kitchen and private deck with hot tub, is our most popular. Bring the family to enjoy our outdoor activities. (Hiking, basketball court, volleyball, horseshoes, firepit, gameroom) The resort is availible for family reunions, weddings, business and church retreats. We have 17 units capable of sleeping up to 76 people. Check our website for information and pictures.
GATLINBURG TOWN SQUARE RESORT
414 Historic Nature Trail
Gatlinburg, TN 37738
(865)430-4129

HAMPTON VILLAGE RESORT
660 Lafayette Road
Hampton, NH 03842
603-926-6775
Fax: 603-929-7332

COMPASS COVE RESORT
2311 South Ocean Boulevard
Myrtle Beach, SC 29577
1-800-331-0934
info@compasscove.com


Favorite Family Myrtle Beach Resort Conveniently located near the center, the famous Compass Cove Oceanfront Resort has been entertaining Grand Strand and Myrtle Beach resort and hotel visitors for generations.
BOULDERS RESORT & CLUB - HOTEL RESERVATIONS & RESTAURANT- ADMINISTRATION & GENERAL INFORMA
34631 North Tom Darlington Drive
Carefree, AZ 85377
(480)488-9009

LASALLE RESORT
1426 Cranfield Road
Mountain Home, AR 72653
(870)492-5133

WEDDINGS AT THE OASIS
897 West Mesquite Boulevard
Mesquite, NV 89027
(702)346-5232

DUNES VILLAGE RESORT
5200 North Ocean Blvd
Myrtle Beach, SC 29577
1-877-828-2237
reservations@dunesvillage.com


The new Oceanfront Dunes Village Resort, in its combined two phases, boasts the most substantial indoor water park complex ever built at a comparable oceanfront resort in the Myrtle Beach area.
LAJITAS GOLF RESORT & SPA
1 Main Steet
Lajitas, TX 79852
877-LAJITAS
Fax: 432-424-5000
pwright@lajitas.com


Lajitas Golf Resort & Spa and Maverick is located between Big Bend National Park and Big Bend Ranch State Park on the Rio Grande River. It offers 101 uniquely appointed guest rooms, 25,000 sq. ft. of meeting space, a full service restaurant, bar, Agave Spa, a general store & Deli, a tack and saddle shop, a gift shop, long horn museum, local artist studio and more.

It also has an 18-hole semi-private golf course, Black Jack's Crossing, that is opening September 19, 2010. The magnificent course also has a 9-hole Executive course, driving range and putting course. It was designed by Lanny Watkins, former PGA Golfer and CBS Commentator.

In addition, The 1st Original 9 Station Canopy tour in the United States in September 2010. An Original Canopy Tour is similar to a zipline but is makes ziplines obsolete. A Canopy Tour, uses Hrope™ Technology eliminating internal corrosion, vibrations, and noise. Designed to give riders an exciting and educational experience over the wild landscape and bird's eye view of the Rio Grande, while ensuring their absolute safety at all times.

We also have a full Equestrian Center that offers horseback riding, horseback lessons, cutting horse training, as well as, skeet shooting, cowboy action shooting, and chuck wagon under the stars dinners, bird, aoudad, and mule deer hunting.

If that isn't exciting enough, you can also rent ATV's, go on River Tours (on the Rio Grande), rent mountain bikes (you can bike right from the property), go hiking, do a jeep tour, or just relax by the pool.

We have our own airfield on property and are only an hour away from Alpine, Texas Amtrak station and Greyhound Bus Terminal.

CARIBBEAN CLUB RESORT
1093 Canyon Road
Wisconsin Dells, WI 53965
(608)254-4777

RIO ALL-SUITES CASINO RESORT
3700 W Flamingo Rd
Las Vegas, NV 89103
(702)407-6500

LA POSADA DE SANTA FE RESORT AND SPA
330 E Palace Ave
Santa Fe, NM 87501
(505)986-0000

BUCKS LAKESHORE VACATION RESORT
16001 Bucks Lake Road
Quincy, CA 95971
530 283-2848
bucksmar@sbcglobal.net


Bucks Lakeshore Resort is located at Bucks Lake in the Sierra Nevada Mountains, 16 miles outside of Quincy, CA. in Plumas County.

We are a full service resort including Lakeshore Lodge with a restaurant, bar and general store. The marina offers ski boat rentals, kayak rentals, boat launching, canoes, party boats, and jet skiis.

Cabins are available year round. The R.V. Park Campground is a popular option for summer vacations, located just acrossed the street from the lake.

Whether you are looking for a winter or summer vacation, Bucks Lake is a perfect, affordable destination. Winter activities include famous snowmobiling trails, cross country skiing and snowshoeing.

Summer fun is endless; fishing, boating, gold panning, kayaking, hiking, swimming, sailing, or just sitting and watching for bald eagles. Family Fun is what Bucks Lake is all about!
POINTE HILTON SQUAW PEAK RESORT
7677 North 16th Street
Phoenix, AZ 85020
(602)997-2626

CASTAWAY BAY CEDAR POINT'S INDOOR WATERPARK RESORT
2001 Cleveland Road
Sandusky, OH 44870
(419)627-2500

BIRCHCLIFF RESORT
4149 River Road
Wisconsin Dells, WI 53965
(608)254-7515

LEISURE LIFE FAMILY RESORT
Leisure Life Road
Greenville, ME 04441
207-695-3737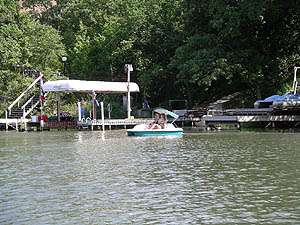 THE GEM RESORT
284 Flint Hills Drive, Lake Wabaunsee
Alma, KS 66401
785-449-2353
jim@gemresort.com


Get wet at The Gem Resort on the water at beautiful Lake Wabaunsee: Swimming, canoeing, kayaking, paddle boat, water scamp, fishing boat, 23 foot deck boat for skiing, tubing, wake boarding, knee boarding, and complimentary sunset boat cruise; hot tub, massage therapy, sun deck, then wet your whistle in the Gem Saloon. Lake Wabaunsee is centrally located in the Topeka/Emporia/Manhattan triangle, less than an hour from all of these cities.
Open year round
Kansas Highways 4 and 99 both run into Lake Wabaunsee
POINTE HILTON RESORTS
7600 N 16th St
Phoenix, AZ 85020
(602)997-7777
Fax: (602)870-8195

MOUNTAIN ROAD RESORT AT STOWE
1007 Mountain Rd
Stowe, VT 05672
(802)253-4566

RAINBOW COURT FAMILY RESORT
405 Flagg Street
Myrtle Beach, SC 29577
(843)448-3857

CORK PRIDE
Cork, Ireland
Cork,


City Hall will launch this year's Cork's annual Pride festival, in what is being seen as a "big step forward" for organisers. The event, which celebrates the lesbian, gay, bisexual and transgender (LGBT) communities in the city, will commence on Friday, August 3rd, running over the course of the August Bank Holiday Weekend.The seventh annual Cork Pride Festival will take place again this year, at a changed date of the August Bank Holiday, after a record-breaking 3,000 strong event last year.
DEER TRAIL COTTAGES
111 Kansas Avenue P.O. Box 588
Rockaway Beach, MO 65740
417-502-5202
deertrailcottges@suddenlink.net


A cozy resort loacated two blocks from Lake Taneycomo, boat launch and the City park.Only 10 minutes from Branson, the entertainment capital of world. All cottages have been renovated in 2010. While away from home, on business, you spend time in the commercialized hotles in the hustle & bustle of big cities. Why spend your vacation in that atmosphere? We invite you, your family & friends to our rustic resort and enjoy the tranquility from the deck of our main cottage or cool off in our pool. All of our cabins have full kitchens.
SHANTY CREEK RESORTS
One Shanty Creek Road
Bellaire, MI 49615
800-678-4111


With three distinct villages, four championship golf courses, two ski mountains, indoor and outdoor pools, a spa and fitness center, four dining options and over 36,000 sq ft of conference facilities, Shanty Creek has always been a favorite Up North destination.

And now more than ever, after its $10 million renovation, it's easy to see why Shanty Creek Resorts is Michigan's Favorite Resort. Again.
RENAISSANCE BOCA RATON HOTEL
2000 NW 19th Street
Boca Raton, FL 33431
1-561-368-5252
Fax: 1-561-750-5437


The Renaissance Boca Raton Hotel, located in Palm Beach County near renowned beaches, offers recently redesigned accommodations, meeting and wedding venues, event services and an on-site restaurant.
EAST WEST RESORTS BRECKENRIDGE
505 South Main
Breckenridge, CO 80424
(970)453-4000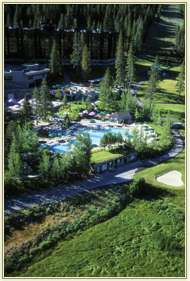 RESORT AT SQUAW CREEK
400 Squaw Creek Rd
Olympic Valley, CA 96146
530-583-6300
info@squawcreek.com


The Resort at Squaw Creek offers an assortment of lodging and accommodation options. This California resort features spa vacation packages, and is one of Lake Tahoe's premier ski and golf resorts.
ISLAND VISTA RESORT
6000 N. Ocean Blvd.
Myrtle Beach, SC 29577
1-800-854-5426
info@islandvista.com


Island Vista's superb location along a quiet stretch of beach, paired with award-winning dining, elegant surroundings and friendly, efficient service has helped us build a reputation as a great place for those who want more from their vacation.
WESTWARD LOOK RESORT
245 East Ina Road
Tucson, AZ 85704
800-722-2500
Fax: 520-297-9023
reservations@westwardlook.com


Set in the high foothills overlooking Tucson and warmed by an abundance of desert sunshine, Westward Look Resort is a rejuvinating resort Environment inspired by the beauty of its pristine Natural surroundings.

It's tranquil, yet mesmerizing. Private, yet wide open. A place where tradition meets innovation and charm mingles with sophistication. Welcome to Westward Look Resort...Tucson's first resort, Tucson's finest resort.

Located on 80-acres of limitless desert land, Westward Look Resort is a true desert oasis. Built in the early 1900s, the resort is flawlessly set at the base of the striking Santa Catalina Mountains. A favorite vacation destination, visitors both young and old are free to explore the grounds and get a little closer to nature. Our staff makes guests feel like home, with comfortable accommodations and friendly service. Views of the mountains and city below abound from every corner and angle at this Tucson Resort and Hotel, creating a sense of peace and serenity.

Discover intensely fresh and flavorful cuisine at the resort's award-winning GOLD and Lookout Bar & Grille. GOLD's four-star dining experience will awaken your senses to contemporary, yet distinctive tastes and flavors. For a dream wedding or a unique business conference, Westward Look's banquet team is here to serve up a spectacular setting.

If relaxation is your focus, find bliss at our Sonoran Spa. Featuring healing spa therapies with regional desert botanicals, the specially designed treatments will rejuvenate your body, mind and spirit. A healing touch for both men and women.

For meetings, Westward Look Resort offers 16 meeting rooms and over 20,000 square feet of meeting space, highlighted by historic charm and state-of-the-art technology. This Tucson Resort and Hotel has been voted the number one meeting destination by Arizona Business Magazine.

#1 resort in Arizona - Ranking Arizona: The Best of Arizona Business
#1 choice for meetings --- Arizona Business Magazine


THE BREAKERS RESORT
Oceanfront at 21st and 27th Ave. N
Myrtle Beach, SC 29578
1-800-952-4507
info@breakers.com


The Breakers Resort offers, its perfect oceanfront location, convenient central location, its 70-year tradition of having only the finest staff and service, the ultra-modern and varied accommodations and super-fun activities right on the grounds
MONTAGE DEER VALLEY®
9100 Marsac Avenue
Vail, CO 84060
435-604-1300
Fax: 435-604-1310
mdvinfo@montagehotels.com


A luxury Park City, Utah hotel at Deer Valley ski resort offering guestrooms and suites, restaurants, a spa, vacation packages, meeting and wedding venues and amenities for mountain getaways.
BIG SKY RESORT
P.O. Box 160001, 1 Lone Mountain Trail
Big Sky, MT 59716
800.548.4486
info@bigskyresort.com


Big Sky Resort offers an array of Montana Lodging options from budget hotels to family cabins in the woods. Search our lodging options, including specials and packages, then book online.


LONG WHARF RESORT
5 Washington Street
Newport, RI 02840
(401)847-7800
Fax: (401)847-0127

QUAIL RIDGE RESORT
120 Canyon Circle Drive
Sedona, AZ 86351
(928)284-9327
Fax: (928)284-0832

ATLANTICA-RESORT
1700 North Ocean Blvd.
Myrtle Beach, SC 29577
843-282-600


Located in beautiful Myrtle Beach, SC, Atlantic Coast Resorts consists of 3 separate oceanfront locations with beautiful condominiums featured in Atlantica I, II, and III. Enjoy comfortable access to all the pool and resort amenities. The spacious condominiums offer affordability, convenience, and luxury so you can enjoy your Myrtle Beach vacation. Atlantica-Resort has been a favorite Myrtle Beach vacation destination for many, many years. Atlantica-Resort is part of the MyrtleBeachHotels.com group, which owns and operates over 15 resorts in the Myrtle Beach area.
PARADISE RESORT
2201 South Ocean Blvd
Myrtle Beach, SC 29577
800-858-7818
info@paradiseresortmb.com


Paradise Resort Myrtle Beach is centrally located to all the amenities the Grand Strand offers. No matter what season you visit, there will be tons of activities to keep you busy. There are 60 miles of beautiful white sand beaches that provide a relaxing environment for the whole family.
DARNELL'S LAKE RESORT
901 Spader Bay Rd
Chelan, WA 98816
509-682-2015

ANNA MARIA ISLAND BEACH RESORT
105 39th St
Bradenton Beach, FL 34217
(941)778-7477

PALMETTO SHORES RESORT
1706 North Ocean Boulevard
Myrtle Beach, SC 29577
877-318-8914


Welcome to the new, completely renovated, Palmetto Shores Myrtle Beach; centrally located to all the amenities the Grand Strand offers. No matter what season you visit, there will be tons of activities to keep you busy. There are 60 miles of beautiful white sand beaches that provide a relaxing environment for the whole family.
LAKE CHATEAU RESORT INN
5066 Highway 54
Osage Beach, MO 65065
573-348-2791

OCEAN REEF RESORT
7100 North Ocean Boulevard
Myrtle Beach, SC 29572
1-888-322-6411
info@oceanreefmyrtlebeach.com


Welcome to The Ocean Reef Resort. If you and your family desire the most from your Myrtle Beach vacations, then come visit us. Our beautiful oceanfront resort offers the best in top-of-the-line accommodations, amenities, activities and much more.
NEWPORT ON SHORE RESORT
405 Thames Street
Newport, RI 02840
(401)849-1500
Fax: (401)846-4746

NICKY'S RESORT
1350 Highway 34 W
Estes Park, CO 80517
(970)586-5376

FOUR SEASONS RESORT JACKSON HOLE
7680 Granite Loop Road
PO Box 544
Teton Village, WY 83025
(307)732-5000
Fax: (307)732-5001

REGAL RESORT
White Lake, NC 28337
910-862-2427

RIVERBEND CONDOMINUIMS RESORT
179 Beechers Point Dr
Palatka, FL 32193
386-467-2900
RiverBendCondos@BellSouth.Net


Located in Putnam County, Florida, Welaka is the Bass Fishing Capital of the World. Whether it is just sitting on the deck and watching the sun set over the Ocala National Forest, enjoying the natural habitat riding up the Oklawaha River, sunning by the pool, or visiting one of the nearby crystal clear springs... you are sure to step back in time and relax. Leave your boat in our 48 slip marina for your entire stay. Clean your catch in the Fish Cleaning station on the dock. Boat rental is available as well as local fishing guides. Gas grills, tables & chairs are provided on the patio overlooking the river. Full laundry facilities are on property for your convenience. All units have a beautiful water view, are comfortably furnished & fully equipped. Wheelchair assessible units are available. Just bring your clothes and groceries and you are ready to begin a wonderful vacation!
THE BISHOP'S LODGE RESORT & SPA
North Bishops Lodge Road
Santa Fe, NM 87501
(505)983-6377


WHITE LAKE HOLIDAY RESORT
White Lake, NC 28337
910-862-4578


Unlike coastal beaches White Lake has no currents, tides, or depressions and with a white sandy bottom and crystal clear water it's no wonder White Lake is known as "The Nation's Safest Beach." Whether it be spending time together in the lake, on our two large piers, or our extremely large beach area, White Lake Holiday Resort is a "Place for Family" and a home away from home. Families can enjoy playing volleyball and other outdoor activities, boardgames and other indoor activities, or simply hang out on one of our swings or hammock.
MAGGIE VALLEY RESORT AND COUNTRY CLUB
1819 Country Club Drive
Maggie Valley, NC 28751
800-438-3861
info@maggievalleyclub.com


A golf community located in beautiful Western North Carolina, Maggie Valley Club & Resort offers all the amenities you expect from an upscale resort: exceptional golf, excellent dining, and unique accommodations.

From couples to families, golf groups and tournaments to wedding receptions and corporate outings, our professional and experienced staff is prepared to please the most demanding guest.If you've been to Maggie Valley Club in the past, you need to visit us again and again! We are continuing to change. What we haven't changed is our commitment to provide our guests with first-class accommodations and meeting space, challenging golf, delicious food, a friendly staff who knows your name...Southern Hospitality at its best!
MYRTLE BEACH RESORTS
615 Seaboard Street
Myrtle Beach, SC 29577

SUNRIVER RESORT
17600 Center Dr.
Sunriver, OR 97707
800-801-8765


Central Oregon ski resort that offers lodging accommodations including condos & vacation rentals in Sunriver. This Pacific Northwest hotel near Bend offers a spa, several restaurants, 3 championship golf courses, and activities the whole family can enjoy.
SECLUDED ACRES RESORT
Broken Bow, OK 74728
817-909-9767
reserv@secludedacres.com


All size cabins and full hook up RV's nestled in the wood of southeast Oklahoma minutes from Beavers Bend State Park and Broken Bow Lake.
ACORN HILL RESORT
Walker, MN
800-237-1015
info@acornhill.com

ALLENBERRY RESORT
Boiling Springs, PA
1-800-430-5468
info@allenberry.com

ANGLE OUTPOST RESORT
Angle Inlet, MN
800-441-5014
angleoutpost@wiktel.com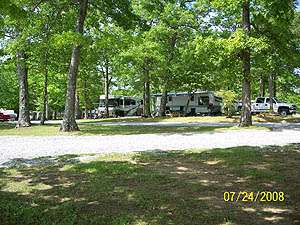 DEER RUN RV RESORT
3609 Peavine Firetower Road
crossville, TN 38571
931-484-3333
info@deerrunrvresort.com


Beautiful 200 acre rv resort/campground located on the Cumberland Plateau in Crossville, TN. Our accommodations are full hookup rv sites (elec, water, sewer), lake front cabin rentals, camper rentals, and tent sites. We offer gated access, private lake, general store, deli, wifi, laundry, lp gas, swimming pool, playgrounds, and much more. Open year round. Call today to make a reservation or visit us online at www.deerrunrvresort.com
BAVARIAN VILLAGE RESORT
Branson, MO
800-322-8274
info@bavarianresort.com

BEAR PAW RESORT
Park Rapids, MN
800-254-0605
vacation@bearpawresort.com

BEAVER MEADOWS RESORT RANCH
Red Feather Lakes, CO
970-881-2450
info@beavermeadows.com

BIG SOUTH FORK WILDERNESS RESORTS
Oneida, TN
423-569-9847
rae@wildernessresorts.com

BILTMORE RESORT
Isabella, MO
417-273-4499
stay@biltmoreresort.com

BIRCHES RESORT, THE
Rockwood, ME
800-825-9453
wwld@aol.com

BRB CRYSTAL RIVER RESORT
Carbondale, CO
970-963-2341

CEDAR HILL RESORT
Celina, TN
800-872-8393
rproberts@twlakes.net

CHAPEL HILL RESORT
Spring Lake, MN
877-898-2829
chapel@paulbunyan.net

CHICO HOT SPRINGS RESORT
Pray, MT
1-800-HOT-WADA
chico@chicohotsprings.com

COUNTRY VIEW RESORT
Cushing, MN
218-575-2432
vacation@countryviewresort.com

COZY BAY RESORT
Nisswa, MN
218-829-6861

CULTUS LAKE RESORT
Bend, OR
800-616-3230
JenElliff@aol.com

DOUBLE ARROW RESORT
Seeley Lake, MT
800-468-0777
info@doublearrowresort.com

ELDRED PRESERVE RESORT
Eldred, NY
845-557-8316
info@eldredpreserve.com

ELKINS RESORT ON PRIEST LAKE
Nordman, ID
208-443-2432
info@elkinsresort.com

FAIR HILLS RESORT
Detroit Lakes, MN
800-323-2849
email@fairhillsresort.com

FIELDSTONE FARM RESORT
Cooperstown, NY
800-336-4629
Vacation@FieldstoneFarmResort.com

FONTANA VILLAGE RESORT
Fontana Dam, NC
800-849-2258
fontana@fontanavillage.com

FOREST HOUSES RESORT
Sedona, AZ
520-282-2999
info@foresthousesresort.com

FRANKS HOLIDAY RESORT
Chase,
1-888-373-6151
info@franksholidayresort.com

GOBBLERS MOUNTAIN RESORT
Branson West, MO
417-338-2304
gobblersmtn@juno.com

GOLDEN HILLS TRAIL RIDES & RESORT
Raymondville, MO
800-874-1157
info@goldenhills.com

GULL FOUR SEASONS RESORT
Brainerd, MN
800-964-4855
vacation@gull4seasons.com

HIDDEN MOUNTAIN RESORT
Sevierville, TN
865-453-9850
info@hiddenmountain.com

ICE CRACKING LODGE AND RESORT
Ponsford, MN
800-841-3132
ice@eot.com

ISLAND VIEW RESORT
Nevis, MN
800-429-1388
info@islandviewresort.com

JUSTIN TRAILS RESORT
Sparta, WI
800-488-4521
info@justintrails.com

LAKEDALE RESORT
Friday Harbor, WA
800-617-2267
info@lakedale.com

LOGS RESORT, THE
Glacier, WA
360-599-2711
tom@thelogs.com

LOST CANYON RESORT
Gunnison, CO
970-641-0181

MOUNTAIN GREENERY RESORT
Bellvue, CO
970-881-2242

MOUNTAIN SHADOWS RESORT
Gatlinburg, TN
800-797-9201
info@mtnshadows.com

NORTH FORTY RESORT
Whitefish, MT
800-775-1740
info@northfortyresort.com

OAK HAVEN RESORT
Sevierville, TN
800-652-2611
info@oakhavenresort.com

PANAMINT SPRINGS RESORT
Ridgecrest, CA
775-482-7680
panamint@starband.net

PENRODS AUSABLE RIVER RESORT
Grayling, MI
517-348-2910
penrods@grayling-mi.com

PITLIKS SAND BEACH RESORT
Eagle River, WI
715-479-4340
info@pitliksresort.com

PORT JERRY RESORT
Bolton Landing, NY
518-644-3311

RAINBOW LAKE RESORT
Brevard, NC
828-862-5354
innkeeper@rainbowlake.com

SAND BEACH LODGE RESORT
Alban,
705-857-2098
sbl@vianet.ca

SANDY POINT RESORT
Lac du Flambeau, WI
888-588-3233
mmcozzens@aol.com

SCENIC DRIVE RESORT
Iron River, WI
715-372-4336
relax@scenicdrive.com

SCOTT VALLEY RESORT & GUEST RANCH
Mountain Home, AR
888-855-7747
svr@centurytel.net

SUNDANCE RESORT
Sundance, UT
800-892-1600
reservations@sundance-utah.com

THE LAST RESORT
Blue Ridge, GA 30513
1-800-959-5562
info@thelastresort.com

THREE RIVERS RESORT & OUTFITTING
Almont, CO
888-761-3474
email@3riversresort.com

METALLAK SHORES RESORT
Pittsburg, NH
888-538-9551
info@metallakshoresresort.com

TRINITY MOUNTAIN MEADOW RESORT
Trinity Center, CA
530-462-4677
mtnmdw4677@aol.com

TSASDI RESORT
Lakehead, CA
800-995-0291
tsasdi@snowcrest.net

WADES ON THE EDGE RESORT
Licking, MO
573-674-4532
wadesontheedge@excite.com

ADIRONDACK RESORT AT THE WAWBEEK
Tupper Lake, NY
800-953-2656
stay@wawbeek.com

WHIPPOORWILL RESORT
Park Rapids, MN
800-524-9773
shallbetters@whippoorwillresort.com

WHITE IRON BEACH RESORT
Ely, MN
218-365-4885
info@whiteironbeach.com

MINNEHAHA CAMP RESORT
Loring,
1-877-933-CAMP
camp@vianet.on.ca

DIAMOND KEY RESORT
Britt,
705-383-2842
diamondk@zeuter.com

FALLING WATERS ADVENTURE RESORT
Almond, NC
800-451-9972
info@FallingWatersResort.com

RESORT AT BLACKJACK CROSSING, THE
Logan, OH
800-504-9993
blackjackcrossing@ohiohills.com

AFTERGLOW LAKE RESORT
Phelps, WI
715-545-2560
info@afterglowresort.com

MUSKY BAY RESORT
Rhinelander, WI
715-369-0677
rentals@newnorth.net

FORSYTH SUNLITE RESORT
Rhinelander, WI
800-362-6607
forsunlite@charter.net

GOOD OLD DAYS RESORT
Montello, WI
1-800-756-329
goododays@vbe.com

WILDWOOD RESORT
Big Bear Lake, CA
800-356-1811
info@wildwoodresort.com

FISHERMENS LUCK RESORT
Reeds Spring, MO
800-533-3930

AUNTS CREEK RESORT
Reeds Spring, MO
417-739-4411
billandjane@auntscreek.com

HALF MOON LAKE RESORT
Pinedale, WY
307-367-6373

RIVERS EDGE RESORT
Eminence, MO 65466
573-226-3233
alan@rivers-edge.com

EL WESTERN RESORT
Ennis, MT
406-682-4217
info@elwestern.com

EMINENCE CANOES COTTAGES AND CAMP
Hwy 19 N
Eminence, MO 65466
8002442090
Fax: 5732263500
resort@socket.net


Eminence Canoes, Cottages & Camp gives you choices. You can lodge in our new Log Cabin with fireplace, private 7 person Hydrotherapy Spa and huge covered deck. Suites with all the extras: personal whirlpool tub, fireplace and king-size bed. Package SPECIALS apply. Standard & Deluxe Cottages have all the COMFORTS of HOME. Accommodating 2-16 guests they are fully equipped with modern kitchens, private picnic area with gas grill and firepit. Package SPECIALS apply. Inner tubes are FREE. KIDS 6 & under FREE

Our campground is on an Ozark hillside overlooking the Jack's Fork River valley. Showerhouse and bathroom facility with all the privacy of home. Pull-thru RV sites with full hookups and tent sites. FREE hot showers! Children 6 & under Camp FREE. Pets welcome on campground.
POINT RESORT, THE
Saranac Lake, NY
800-255-3530
info@thepointresort.com

TWINBROOK RESORT
Maggie Valley, NC
800-305-TWIN (8946)
info@twinbrookresort.com

CEDAR BEACH RESORT
Remer, MN
218-566-3737

CREEKSIDE INN & RESORT
Guerneville, CA
800.776.6586
stay@creeksideinn.com

BUFFALO MARRIOTT NIAGARA
1340 Millersport Highway
Amherst, NY 14222
716-689-6900
Fax: 716-636-4904


Centrally located off I-290 and adjacent to SUNY at Buffalo. Newly renovated guest rooms each with 32" flat panel LCD TV, Marriott plug in technology, "Revive" bedding and wireless internet throughout. This hotel features an on-site restaurant, fitness center, swimming pools, and meeting & wedding facilities.
PINNACLE PEAKS SAWTOOTH RESORT LODGE
Atlanta, ID
208-864-2168
linda@pinnaclepeaks.com

WALLOW LAKE RESORT
Joseph, OR
541-432-2391
wallowavacation@eoni.com

WADE LAKE RESORT
Cameron, MT
406-682-7560
wadelkmt@3rivers.net

CONVICT LAKE RESORT
Mammoth Lakes, CA
800-992-2260
info@convictlakeresort.com

WILDYRIE RESORT
Mammoth Lakes, CA
760-934-2444

SNAKE RIVER RESORT & SPA
7710 Granite Loop Road
Teton Village, WY 83025
866-975-ROCK
307-732-6000

BIGHORN RIVER RESORT ON THE BIGHORN RIVER
Fort Smith, MT
800-665-3799
info@forrester-travel.com

PONDS RESORT
Ludlow,
877-971-POND(7663)

RIPPLEWOOD RESORT
Big Sur, CA
831-667-2242
info@ripplewoodresort.com

LOBO LANDING RESORT
Heber Springs, AR
800-659-8330
info@lobolandingresort.com

ANDERSON?S NORTH SHORE RESORT
Grand Marais, MN
218-387-1814
anderson@boreal.org

TIMBER RIDGE RESORTS - ALPINE VILLAGE
Blowing Rock, NC
877-896-7571

TIMBER RIDGE RESORTS - TIMBER LODGE
Blowing Rock, NC
877-896-7571
kathleenm@timberridgeresorts.com

TIMBER RIDGE RESORTS - SKY LODGE
Blowing Rock, NC
877-896-7571
kathleenm@timberridgeresorts.com

POTOSI HOT SPRINGS RESORT
Pony, MT
888-685-1695
potosi@potosiresort.com

WILDERNESS EDGE RESORT
Yellowstone National Park, WY
1-866-646-0388

ZION MOUNTAIN RESORT
Zion National Park, UT
1-866-646-0388

LAKE APSEY RESORT
Espanola,
1-800-559-6583
info@lakeapsey.com

MT. PEALE RESORT & SPA
La Sal, UT
888-687-3253
cabins@mtpeale.com

CRYSTAL LAKE RESORT
Pine, CO
303-838-8408
inquiries@crystallakeresort.com

PIKES PEAK RESORT
Woodland Park, CO
719-687-9777
info@pikespeakresort.com

STAR LAKE FISHING RESORT
Clearwater,
250-674-3064 
starlake1999@yahoo.com

OGOPOGO RESORT
Minden,
866-405-8938
info@ogopogoresort.com

LORALEA COUNTRY INN RESORT, THE
Minden,
1-800461-6557
info@loraleacountryinnresort.com

BUTTERMILK FALLS RESORT
Minden,
1-888-368-3147
relax@buttermilkfallsresort.com

ROCKRIDGE COTTAGE RESORT
Buckhorn,
705-657-9465

SUNRISE RESORT
Buckhorn,
1-888-533-2555
info@sunriseresort.ca

BUCKHORN?S WESTWIND INN ON THE LAKE COUPLES RESORT
Buckhorn,
1-800-387-8100
info@westwindinn.net

LILLABELLE LAKE RESORT
Cochrane,
1-888-494-5344
info@lillabelle.com

WHITE BIRCHES COTTAGE RESORT
Dwight,
1-800-263-4794
whitebirches@accglobal.net

BEAUVIEW COTTAGE RESORT
Huntsville,
1-800-363-6047
info@beauviewresort.com

NORTHERN LIGHTS RESORT
Loring,
1-888-387-9991
nlights@vianet.on.ca

SAVANNE RIVER RESORT & CAMPGROUND
Upsala,
1-800-663-5852
dave@savanneriverresort.com

SNUG HARBOUR RESORT
Hartington,
613-374-5412
relax@snugharbour.on.ca

RESORT AT PAWS UP, THE
Greenough, MT
800-473-0601
theresort@pawsup.com

MIRAVAL RESORT
Catalina, AZ
800-232-3969
reservations@miravallifeinbalance.com

PINE POINT RESORT
Upsala,
1-877-429-8889
reservations@pine-point-resort.com

ELK MOUNTAIN RESORT
Montrose, CO
1-877-355-9255
info@elkmountainresort.com

LAKEVIEW RESORT
Lake City, CO
1-800-456-0170
lakeview@lakecity.net

MEADOW CREEK MOUNTAIN RUSTIC RESORT
Parrottsville, TN
1-866-758-1600
cabins@meadowcreekmountain.com

TREEBONES RESORT
Big Sur, CA
877-424-4787
treeboneslodge@yahoo.com

PYRAMID LAKE RESORT
Jasper,
780-852-4900
reservations@pyramidlakeresort.com

SUNWAPTA FALLS RESORT
Jasper,
1-888 828-5777
info@sunwapta.com

CAPRICORN RESORT
San Pedro,
011-501-226-2809
info@capricornresort.net

ADVENTURE WEST RESORTS, OCEAN EXPLORER
Langley,
877-346-9378
info@adventurewestresorts.com

THE VIRGINIAN RESORT
Winthrop, WA 98862
206-343-7777 x 908
info@sunspots.info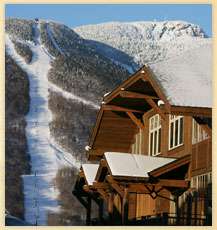 STOWE MOUNTAIN LODGE
7412 Mountain Road
Stowe, VT 05672
802-253-3560
Fax: 802-253-9393
contactus@stowemountainlodge.com


Stowe Mountain Lodge is a world-class resort, located in the heart of the new Spruce Peak in Vermont, offering exclusive championship golf, rejuvenating spa facilities and 139 luxury guest rooms.
CARIBBEAN RESORT
3000 North Ocean Boulevard
Myrtle Beach, SC 29577
1-800-552-8509
info@caribbeanresort.com


The Caribbean Resort has been the vacation choice of families and couples for over 40 years and now with a total renovation of the suites in the Dominican Tower and the completion of the brand new Cayman condo tower with 2, 3 and 4 bedroom luxury units, we have taken the Myrtle Beach family experience to an all new level.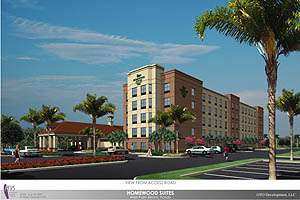 HOMEWOOD SUITES WEST PALM BEACH
2455 Metrocentre Blvd
West Palm Beach, FL 33407
561-682-9188
Fax: 561-682-9189
DENISE.BROCKINGTON@HILTON.COM


- 114 Suites, featuring 69 two - room suites, 41 studio suites, and 4 two bedroom suites with two bathrooms

- Fully equipped kitchens in all units with granite counter tops and wood floors, full size refrigerator, range, microwave oven, coffee makers, two phones with data ports, iron and ironing board and hair dryer.

- Complimentary wired and wireless internet in all rooms and lobby

- Enjoy a Complimentary Suite start hot breakfast seven days a week and a Welcome Home Reception, featuring a light meal and beverages each evening Monday - Thursday

- Outdoor heated swimming Pool

- Barbecue Grill and Putting Green for your relaxation

- Complimentary same day grocery shopping

- Complimentary USA Today

- 24 Hour Market

- 24 Hour Complimentary Business Center

- Fitness Center ● Meeting Space

- In House Laundry facilities as well as valet service

- Nearby attractions: City Place, Palm Beach Kennel Club, Palm Beach / Worth Avenue Beaches, Palm Beach Mall, Palm Beach Conventions Center, Rapids Water Park, Palm Beach Princess Casino Cruise, Kravis Center, Roger Dean Stadium

- Nearby Airports: Palm Beach International (PBI) -8 miles and Ft. Lauderdale International (FLL) - 50 miles.

EAGLE CANYON HIDEWAY
1086 Lakeview West Rd.
Brule, NE 69127
866-866-5253
Fax: 308-287-2674
eaglecanyon@atcjet.net


Welcome to the Eagle Canyon Hideaway. You've just discovered the perfect place for your year 'round Nebraska vacation! Whether it be a relaxing get away with family and friends, a fishing trip for Walleye, White bass, Wiper, Perch, Catfish, Trout and more or an awesome hunting trip for Deer, Merriam Turkey, Pheasant, Quail, Duck or Geese you can find it all right here.

Thank you for considering Eagle Canyon Hideaway for your next "perfect get-a-way" in Nebraska! We look forward to welcoming you with the friendliest staff, best home cooked meals and the greatest hunting, fishing, and camping experience ever, at Lake McConaughy - Nebraska
THE CASITAS AT BIRD ISLAND
451346 E. 320 Rd
Afton, OK 74331
918-782-2361
Fax: 918-782-2361
info@birdislandcasitas.com


The Casitas at Bird Island is the perfect getaway for couples, families or anyone!

Located on the banks of the Grand Lake of the Cherokee.

We offer six private casitas; three larger casitas and three smaller casitas. Some of the features include fireplaces, sofa beds, stack-able washer/dryer and kitchenettes.

Enjoy the outdoor covered pavilion with fireplace. Sit and read a book along our water fountain and pond. At the end of the day stroll across our zen bridge to the Casitas spa for a steam shower and massage.
MARK TWAIN LANDING RESORT
42819 Landing Lane
Monroe City, MO 63456
877-700-9422
Fax: 573-735-9322
info@MarkTwainLanding.com

RENAISSANCE BALTIMORE HARBORPLACE HOTEL
202 East Pratt Street
Baltimore, MD 21202
410-547-1200
Fax: 410-539-5780


Located in Baltimore near the Inner Harbor, this hotel offers easy access to many restaurants, attractions and shops. The hotel also features comfortable guestrooms for leisure or business travelers.
METROPOLIS RESORT
5150 Fairview Dr
Eau Claire, WI 54701
1.888.861.6001
info@metropolisresort.com


Metropolis Resort is Wisconsin's hidden gem. Located in Eau Claire, WI it is the perfect location only a 90 minute drive from the Minneapolis/St. Paul. Metropolis Resort offers designer hotel rooms, Chaos Waterpark and Action City- large family fun center with the Midwest's Largest Indoor Go-Kart Track. It's the perfect location for family getaways. We also host wedding, conferences, meetings, birthday parties, family reunions and much more.
NICKELODEON SUITES RESORT
14500 Continental Gateway
Orlando, FL 32821
407-387-5437
Fax: 407-387-1489
contactus@nickhotel.com


Nickelodeon Suites Resort is an exciting Nicked-out family vacation resort hotel in Orlando, Florida, a mile from Walt Disney World theme park, featuring spacious Kids Suites, 2 wild water parks, live entertainment & shows, 4-D theater and Orlando family vacation packages.

HOWARD PRAIRIE RESORT
3249 Hyatt Prairie Rd
Ashland, OR 97520
(541) 482-1979
Fax: (541) 488-7485
paradisepeak@hughes.net


Howard Prairie Resort is a gem of a resort in the southern Cascades. Only a half hour east of Ashland, home of the famous Shakespeare Festival. We are nestled next to 6 mile long Howard Prairie Lake teaming with rainbow trout and bass. We are known for next to no mosquitoes, low humidity, and great recreational opportunities including boat rentals. With the largest inland marina in Oregon, the Rogue Yacht Club bases their home here, hosting a great regatta every year. Our campground has 244 sites, about half with utilities. We rent 20 camping trailers and have a 2 bedroom cabin to boot. Make sure you check out all of our web pages at hplake.com! 6 am to 10pm

Exit 14 of US Hwy 5, east on Hwy 66, turn left on Dead Indian Memorial Rd to mile marker 17. South on Hyatt Prairie 3.5 miles to resort.
PEHRSON LODGE RESORT
2746 Vermilion Drive
Cook, MN 55723
218-666-5478
vacation@pehrsonlodge.com


Are you looking for the perfect Minnesota Resort for your next family or fishing vacation? The Grand Vermilion Chalet is perfect for family reunions, retreats, and business groups. Our Minnesota resort offers the perfect setting for your next vacation. Call us today at +1-800-543-9937 to reserve your cabin today!
OCEAN CREEK RESORT
10600 N Kings Hwy
Myrtle Beach, SC 29572
800-621-2192


Oceanfront resort
PLAYA BLANCA RESORT
Traverse City, MI 49684
6144761320
max6ufwdst@hotmail.com

BEEF DIP 2013 
Puerto Vallarta, Jalisco, Mexico
Mexico,
416.922.1018, 416.82


This years event will take place from January 27th - February 3rd 2013 in sunny Puerto Vallarta.

We have planed exciting events for the week and have worked close with our travel partners to arrange for affordable air and hotel fares.

As always we reccomend that you book early and that all Dog Tags are purchased in advance!
GOOSE POND COLONY PLANTATION
417 Ed Hembree Dr.
Scottsboro, AL 35768
256-259-2884
Fax: 256-259-3127


Located on the banks of the Tennessee River's beautiful Lake Guntersville and nestled into the picturesque Cumberland Mountains, Goose Pond Colony awaits your arrival. Goose Pond Colony is a municipally owned resort that will take your breath away. With two beautiful 18 hole championship golf courses, comfortable lakeside cottages, lodge, relaxing waterfront campground, full service marina, meeting facilities, The Docks Restaurant, swimming pool, beach area and Lake Guntersville, we are all you need for a relaxing vacation or one day outing.
WOOD'S TALL TIMBER LAKE RESORT
1921 Tall Timber Lake Road NE
New Philadelphia, OH 44663
330-602-4000


Wood's Tall Timber Lake Resort is a getaway spot for visitors of all ages on 80 acres of natural beauty. WTTL offers a variety of activities - hiking, swimming, camping, golfing, boating, fishing, & picnicking. Our 5 1/2 acre lake is spring-fed and is open Memorial Day through Labor Day each year 10am-7pm daily. Seasonal campers are welcome May 1-October 31 each year.

The lake has a fan-shaped dock with 2 diving boards, a tube slide, and a 20' floating dock with an inflatable slide - trampoline. The Bait Shop has everything a fisherman could ask for, and our concession stand is fully stocked from burgers to soda to ice cream. The Clubhouse is used for check-ins/check-outs, golf services, & has an array of convenience items.

There are primitive, 30 Amp - 50 Amp campsites, cabins with cots - bunks, and cottages with bedrooms, living rooms, fully stocked kitchens, - bathrooms. And for those campers looking for all the comforts of home, we have a Bathhouse - a Laundromat. Cabins - Cottages are available for rental year round.
NORTHWOODS RESORT HOTEL & CONFERENCE CENTER
40650 Village Drive
Big Bear Lake, CA 92315
909-866-3121
northwoodsresort12@gmail.com


Ski Big Bear: Northwoods Resort in Big Bear Lake, California is a great Ski Resort California weekend getaways for skiing, snowboarding, shopping & endless outdoor adventures.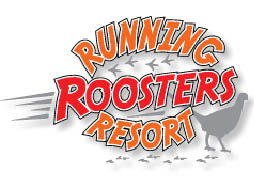 RUNNING ROOSTER RESORT
1484 NE 60th
Columbus, KS 66725
620-389-2888


Hunts, quail, pheasant. Lodging with 2 rooms and bath.
FOUR SEASONS JACKSON HOLE
7680 Granite Loop Road, P.O. Box 544
Teton Village, WY 83025
800-914-5110


Four Seasons Jackson Hole is the premier luxury hotel in Jackson Hole Wyoming. They offer luxurious guest rooms, access to great dining and entertainment venues, and world class shopping. There is no better place to reserve your hotel accommodations during your stay in Jackson Hole. Visit today to learn more.
BRYCE CANYON PINES
Hwy 12 Mile Marker 10
Bryce, UT 84764
435-864-5441
bcpines1@scinternet.net


Stay at our hotel, the Bryce Canyon Pines, and experience Bryce Canyon National Park firsthand. Our hotel offers a convenient location less than five minutes from Bryce Canyon National Park amid an incredible forest full of Ponderosa Pine trees. Our peaceful and secluded location offers standard rooms, cottages, campgrounds, and RV hookups perfect for any vacation to Bryce Canyon. You'll have a unique experience that is unlike any other hotels in the area.
Bryce Canyon Pines strives to offer each of our guests a quality stay when they choose to stay with us. With over 50 years of hotel experience of offering clean and comfortable accommodations we can ensure your stay will be enjoyable. Take advantage of our many exceptional features and services not found at other hotels in Bryce, Utah. Enjoy our featured onsite restaurant which specializes in tasty pies and delicious home cooking.
FRIO COUNTRY RESORT
1801 County Road 348
Concan, TX 78838
(830) 232-6625
fcountry@hctc.net


Frio Country Resort offers a variety of Frio River lodging options for your next holiday weekend. Check the availability online and call today!
DESTIN WEST BEACH CONDO
1320 Miracle Strip Pkwy, SE Unit 409
Fort Walton Beach, FL 32548
5028765542
Fax: 5028765542
destinwest@yandex.com


Destin West is located on four miles of pristine sugar-white beaches on Okaloosa Island, Destin West is full of activities for kids and adults alike. You'll find swimming pools (including a lazy river lagoon), spas, fitness center, hot tubs, and activities for the kids like story time, face painting, crafts, water sports, and more.
SPRINGMAID MOUNTAIN RESORT
2171 Henredon Road
Spruce Pine, NC 28777
888-297-0725
Fax: 828) 765-0405
joeglenn@leroysprings.com


Located just a mile and a half off the Blue Ridge Parkway, Springmaid Mountain is a beautiful mountain resort that offers a variety of recreational activities. There are fourteen cabins ranging in size from 1 bedroom all the way to 5 bedrooms as well as a bunkhouse and efficiencies, All cabins include satellite flatscreen television, front porch with rocking chairs, cooking utensils, kitchen appliances, microwave, coffee pot, towels and bed linens.

Prefer to be a little closer to nature? In addition to the cabins, Springmaid Mountain Family Campground offers campsites suitable for tents, pop-ups, campers and RVs. Surrounded by beautiful mountain scenery with many recreational opportunities onsite, Springmaid Mountain is the ideal place to relax and have fun.

Our campground includes electricity, water, and a bathhouse with hot showers, laundry facilities, restrooms and sinks.
Springmaid Mountain has 400 acres with a river, streams, ponds, waterfalls and over ten miles of trails for hiking, biking and horseback riding. Open year round.
PANAMA CITY BEACH CONDOS
13801 Panama
Panama City Beach, FL 32407
850-222-5756
info@pisoncommerce.com


Panama City Beach Condos offers some great condos in PCB; Calypso Resort, Splash Resort, and Tropic Winds Panama City Beach.
MADE INN VERMONT, AN URBAN-CHIC BOUTIQUE B&B
204 S Willard St
Burlington, VT 05401
802-399-2788
lindawolf204@gmail.com


Hotels And Resorts in Burlington, VT
THE LAVENDER INN
210 E Matilija St
Ojai, CA 93023
805-646-6635
innkeeper@lavenderinn.com


Ojai Inn, Bed And Breakfast, Ojai Hotel, Lodging, Pet Friendly Ojai Inn , Cancer Retreat, Cooking Classes, E;opement, Weddings, Girls Getaway
NIAGARA RAINBOW RESORT
7900 Niagara Falls Blvd
Niagara Falls, NY 14304
716-283-8383
adultgalaxyinc@yahoo.com


Hotel, Resort, Inn, Accommodations, Lodge, Motel, Continental Breakfast, Pool, Suite, Airport Hotel
SUMMER BREEZE RESORT
N530 U.S. 12 & 16
Wisconsin Dells, WI 53965
608-254-6220
summerbreezeresortdells@gmail.com


Motel, Resort, Campgrounds, Cabins, Family Motel, Camping, RV Sites, Lodging, Vacation Stay, Pet Friendly
STAY TYBEE
1601 Inlet Ave
Tybee Island, GA 31328
912-786-0531
info@staytybee.com


Vacation Rentals, Vacation Spots, Coastal Rentals, Rental Spots, Rentals, Inns, Lodging, Places To Stay, Pet Friendly Vacation Rentals, Pet Friendly Resort Rentals
THE MARINER RESORT MOTEL
734 Main St
Ogunquit, ME 03907
207-646-5931
info@marinerresort.com