category : Historic Buildings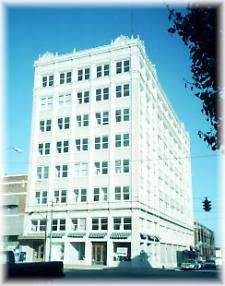 The Commerce Building, Okmulgee's Skycraper, was built by the Commerce Investment Company in 1921. At various times, in addition to many offices and apartments in the upper floors, the ground floor has served as home for various businesses including J.C. Penny Company, the Kress Company, an apparel shop, carpets and paints, and at least three drug stores.
The eight story building was designed by Leon Senter and is now undergoing complete renovation.
Address:
7th and Grand
Come visit us in Okmulgee, Oklahoma
Travel Advertising