Spring Avant-Garde Art & Craft Show
Starting date:

Event# 440-227-8794
Event Details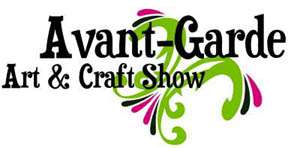 The second show in its seasonal quarterly series, the Spring Avant-Garde Art & Craft Show will feature local handmade talent in the areas of fine arts and crafts! Over 135 artists and crafters will be selling their original handmade items in four of the grand ballrooms! Time: 10:00am-5:00pm. The show will also feature a la carte lunch items from Wagner's Country Inn as well as a wine and beer bar service during the show hours! Admission is free to the public. A portion of proceeds will benefit Cleveland Ohio's Project Night Night. This non-profit organization provides free-of-charge "Night Night Packages," which include a stuffed animal, security blanket, and age appropriate book in a canvas tote to homeless children in the wake of home displacement. The show is still currently accepting vendors. Vendor fee is $40, and the first 60 vendors will receive a complimentary table. There on out, vendors have the option to either rent a 6ft table for an additional $9.00, or bring their own 6ft table at no additional charge. Seating is included for all vendors, no additional cost. All vendors are on a first-come-first-serve basis upon approval. Space is limited. For more information email Becki, Event Coordinator at info@avantgardeshows.com. View our website at www.avantgardeshows.com, visit us on facebook at Avant-Garde Art & Craft Shows. Also, be sure to follow us on twitter @Avantgardeshow and connect with us on linkedin!

Spring Avant-Garde Art & Craft Show
Address :
Wagner's Country Inn, 30855 Center Ridge Rd.
Westlake
OH
Phone :
440-227-8794
(Always call and confirm events.)
Web Address :
http://www.avantgardeshows.com
Admission Fee :
Free
Additional Notes :
Arts and Crafts Shows
Attractions and Upcoming Events
Things to do near Westlake, OH