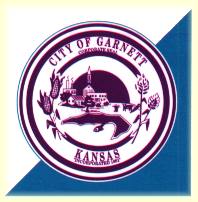 Garnett
, located in the fertile, rolling hills of East Central Kansas, is a community of varied interests and attractions. Few areas offers such a diverse selection of recreational opportunities within a 3.5 mile radius. Along with the tourguide of attractions, museums, and historic sites, you are sure to enjoy the family fun-filled activities at each of our three city lakes.
100 years ago ...
Information obtained from Anderson County history books reveal that Harry and Beatrice Houdini traveled to
Garnett
in 1897. Houdini held a seance at the Opera House hoping to communicate with his deceased mother who would tell them who had murdered an Anderson County resident. The Opera house was overflowing and the crowd enjoyed the suspenseful show. However, the murderer was never disclosed. During his stay, Harry Houdini was put in a lock box which was placed inside the city jail. Needless to say, the famous Houdini easily escaped.
Garnett Kansas Related Videos
Upcoming Events in Garnett Kansas
June 8, 2013

June 21, 2013

June 30, 2013

July 20, 2013

September 14, 2013
Popular Attractions in Garnett Kansas
Lake Garnett
Garnett, KS | Category: Recreation

Constructed by Civilian Conservation Corps in the 1930's, Lake Garnett has a surface area of over 55 acres. The lake provides camping facilities, electric and water hookups, and a sanitary dump station. Camping, permits are required and game fish are stocked in Garnett'
Lake Garnett