Glendale, Arizona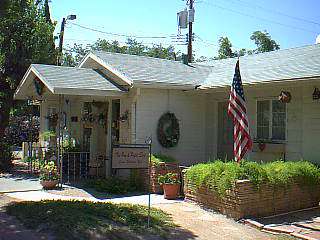 The Pen and Paper Shop

5836 W. Palmaire Ave.
Glendale AZ 85301
Ph: 623-937-2753
Additional Information
Welcome to our Shoppe. As you visit Historic Catlin Court be sure to stop by and say hello. We have a variety of Special Stationeries just for you. Pretty Cards, Fun Cards, Silly Cards, and Cards so Fine are here to help say those Special Thoughts. Gifts too for you or Those in Mind. So stop on in as you are always welcome at The Pen and Paper Shop.
---
Attractions near Glendale, Arizona
What started out as a curiosity, putting wastewater to good use, has now become an attraction to many forms of life. Visitors...
Well-preserved cliff dwellings were occupied by the Salado culture during the 13th, 14th, and early 15th centuries. The peopl...
Course Access: PublicHoles: 18Reserve Advance Tee Times: 7 days...
Between 1876 and 1909, this penitentiary housed many of Arizona's most dangerous and notorious criminals. Famed in movies, li...
---
Glendale Arizona Related Videos
Video of every ride from the March 18, 2012 PBR Glendale Invitational from my seat in section 110 in Jobbing.com Arena. A great break from politics! Get your...
Revised to include the new Tanger Outlet Mall opened on Nov 15,2012....Take a video tour of the Westgate City Center located in Glendale Arizona at the west ...
On my way to Westgate. Featured: Glendale Municipal Airport, Iroquois14, Cardinals Stadium, etc.
Bon Jovi Loves My Town Contest.
5515 W. Arrowhead Lakes Dr., Glendale, AZ 85308.