Glendale, Arizona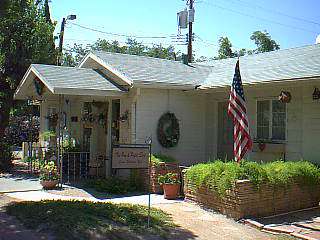 The Pen and Paper Shop

5836 W. Palmaire Ave.
Glendale AZ 85301
Ph: 623-937-2753
Additional Information
Welcome to our Shoppe. As you visit Historic Catlin Court be sure to stop by and say hello. We have a variety of Special Stationeries just for you. Pretty Cards, Fun Cards, Silly Cards, and Cards so Fine are here to help say those Special Thoughts. Gifts too for you or Those in Mind. So stop on in as you are always welcome at The Pen and Paper Shop.
---
Attractions near Glendale, Arizona
Course Access: PublicHoles: 18Reserve Advance Tee Times: Yes...
Old-West Firearms, Jail, John Wayne Display, Western Movie Memorabilia....
Course Access: PublicHoles: 18Reserve Advance Tee Times: 7 days...
Course Access: Semi-PrivateHoles: 18Reserve Advance Tee Times: 2 days...
---
Glendale Arizona Related Videos
Bon Jovi Loves My Town Contest.
http://www.valleywidehomes.com/search-phoenix-real-estate/ Foreclosures & Homes for Sale in Glendale AZ along with Phoenix Real Estate presents this house built in 2004 by Tousa Homes. It sits...
Every year the government has its Super Bowl Martial Law Ritual. This is the ritual for 2015.
Bike Rally event by the Mayor of Glendale. Kick off at Glendale Community College. Ride through Luke Air Force Base, and went through 6 West Valley cities, went inside University of Phoenix...
Arrowhead Lakes located in beautiful Glendale, Arizona. Area expert Nate Martinez with RE/MAX Professionals. For more details call Nate at 602-430-5226. www.NatesHomes.com or www.