Glendale, Arizona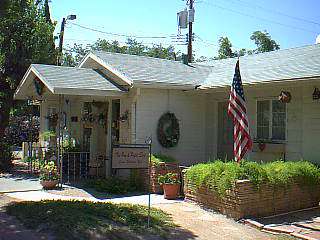 The Pen and Paper Shop

5836 W. Palmaire Ave.
Glendale AZ 85301
Ph: 623-937-2753
Additional Information
Welcome to our Shoppe. As you visit Historic Catlin Court be sure to stop by and say hello. We have a variety of Special Stationeries just for you. Pretty Cards, Fun Cards, Silly Cards, and Cards so Fine are here to help say those Special Thoughts. Gifts too for you or Those in Mind. So stop on in as you are always welcome at The Pen and Paper Shop.
---
Attractions near Glendale, Arizona
Course Access: PublicHoles: 18Reserve Advance Tee Times: 7 days...
Course Access: PrivateHoles: 18Reserve Advance Tee Times: Yes...
From the designers of Universal Studios, Caesar's Palace Forum Shops, Nascar Experience in Las Vegas, & Universal Studios Jap...
Situated on three-acres in Arizona's Santa Catalina Mountains, the world famous, Biosphere 2 is a model of the earth's ecosys...
---
Glendale Arizona Related Videos
Every year the government has its Super Bowl Martial Law Ritual. This is the ritual for 2015.
Bon Jovi Loves My Town Contest.
http://www.cops.com Officer Rebholz responds to a family fight where the suspect is intoxicated and has made statements that he wants to attempt suicide by c...
http://www.valleywidehomes.com/search-phoenix-real-estate/ Foreclosures & Homes for Sale in Glendale AZ along with Phoenix Real Estate presents this house bu...
http://www.cops.com Officers Jeff Pittman and Matt Schneider, of the Glendale Police Department make contact with a male who was walking down the middle of t...