Glendale, Arizona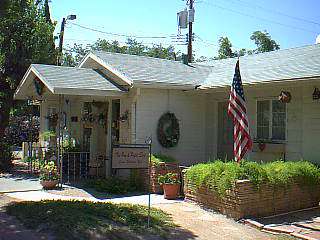 The Pen and Paper Shop

5836 W. Palmaire Ave.
Glendale AZ 85301
Ph: 623-937-2753
Additional Information
Welcome to our Shoppe. As you visit Historic Catlin Court be sure to stop by and say hello. We have a variety of Special Stationeries just for you. Pretty Cards, Fun Cards, Silly Cards, and Cards so Fine are here to help say those Special Thoughts. Gifts too for you or Those in Mind. So stop on in as you are always welcome at The Pen and Paper Shop.
---
Attractions near Glendale, Arizona
Course Access: PublicHoles: 18Reserve Advance Tee Times: 7 days...
Every year thousands of visitors descend on the small community of Globe-Miami for the Historic Home Tour held every February...
There is an scattering of old landmarks around Quartzsite, but the big attraction is the grave of Hadji Ali (Hi Jolly), the A...
When Gila County moved its offices into the then new county courthouse in March, 1907, the county jail was housed in the rear...
---
Glendale Arizona Related Videos
Revised to include the new Tanger Outlet Mall opened on Nov 15,2012....Take a video tour of the Westgate City Center located in Glendale Arizona at the west ...
http://www.valleywidehomes.com/homes-for-sale-in-glendale-az/ Homes for Sale in Glendale AZ | Foreclosures in Glendale Arizona presents this bank owned prope...
On my way to Westgate. Featured: Glendale Municipal Airport, Iroquois14, Cardinals Stadium, etc.
Video of every ride from the March 18, 2012 PBR Glendale Invitational from my seat in section 110 in Jobbing.com Arena. A great break from politics! Get your...
http://www.valleywidehomes.com/homes-for-sale-in-glendale-az/ Foreclosures & Homes for Sale in Glendale AZ along with Phoenix Real Estate presents this house...