Glendale, Arizona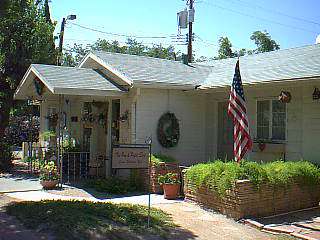 The Pen and Paper Shop

5836 W. Palmaire Ave.
Glendale AZ 85301
Ph: 623-937-2753
Additional Information
Welcome to our Shoppe. As you visit Historic Catlin Court be sure to stop by and say hello. We have a variety of Special Stationeries just for you. Pretty Cards, Fun Cards, Silly Cards, and Cards so Fine are here to help say those Special Thoughts. Gifts too for you or Those in Mind. So stop on in as you are always welcome at The Pen and Paper Shop.
---
Attractions near Glendale, Arizona
Course Access: PublicHoles: 18Reserve Advance Tee Times: 7 days...
Schnepf Farms is Arizona's Best Family Experience. Enjoy picking-your-own fruits and vegetables, visiting a petting zoo, take...
Course Access: ResortHoles: 18Reserve Advance Tee Times: 7 days...
---
Glendale Arizona Related Videos
Bon Jovi Loves My Town Contest.
The nationally syndicated television show COPS completed a 10-week taping with the Glendale Police Department. The first of approximately 10 segments, which ...
http://www.cops.com Officers Jeff Pittman and Matt Schneider, of the Glendale Police Department make contact with a male who was walking down the middle of t...
An officer from Glendale PD plays linebacker when a fleeing thief runs right into him... This clip is from episode 2704 from the new series of "COPS". I have...
On my way to Westgate. Featured: Glendale Municipal Airport, Iroquois14, Cardinals Stadium, etc.