Glendale, Arizona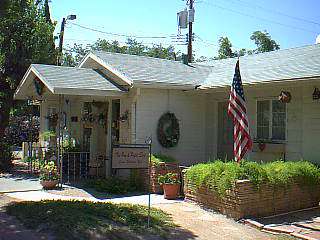 The Pen and Paper Shop

5836 W. Palmaire Ave.
Glendale AZ 85301
Ph: 623-937-2753
Additional Information
Welcome to our Shoppe. As you visit Historic Catlin Court be sure to stop by and say hello. We have a variety of Special Stationeries just for you. Pretty Cards, Fun Cards, Silly Cards, and Cards so Fine are here to help say those Special Thoughts. Gifts too for you or Those in Mind. So stop on in as you are always welcome at The Pen and Paper Shop.
---
Attractions near Glendale, Arizona
Upon its opening in January, 2001, Sports Illustrated named We-Ko-Pa one of the 10 best new public golf courses in the world....
Originally established in 1969, the White Mountain Apache Cultural Center stands as a monument to the Tribe's historical resi...
When the Flakes entered the Silver Creek Valley, they found two adobe structures that had been erected by James Stinson, owne...
The Kofa Refuge protects 665,400 acres of mountainous Sonoran Desert habitat and encompasses the Kofa and Castledome Mountain...
---
Glendale Arizona Related Videos
Revised to include the new Tanger Outlet Mall opened on Nov 15,2012....Take a video tour of the Westgate City Center located in Glendale Arizona at the west ...
On my way to Westgate. Featured: Glendale Municipal Airport, Iroquois14, Cardinals Stadium, etc.
5515 W. Arrowhead Lakes Dr., Glendale, AZ 85308.
http://www.valleywidehomes.com/homes-for-sale-in-glendale-az/ Homes for Sale in Glendale AZ | Foreclosures in Glendale Arizona presents this bank owned prope...
Demi Lovato performing "Warrior" (inculding a speech) live at Glendale, Arizona 2/15/2014 on The Neon Lights Tour! Speech: 0:00-2:05 Performance 2:06 - 5:36.
Viewer Requested Glendale Arizona Police! Thanks to Buggs from Code Zero Gaming for the skin! You can download this skin at: lcpdfr.com/files/file/2440-glend...