Glendale, Arizona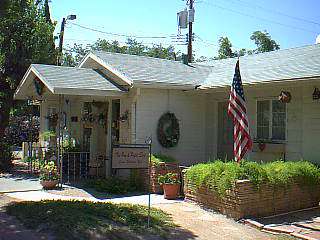 The Pen and Paper Shop

5836 W. Palmaire Ave.
Glendale AZ 85301
Ph: 623-937-2753
Additional Information
Welcome to our Shoppe. As you visit Historic Catlin Court be sure to stop by and say hello. We have a variety of Special Stationeries just for you. Pretty Cards, Fun Cards, Silly Cards, and Cards so Fine are here to help say those Special Thoughts. Gifts too for you or Those in Mind. So stop on in as you are always welcome at The Pen and Paper Shop.
---
Attractions near Glendale, Arizona
The family-oriented trail system is well marked for your safety and pleasure. The 5-mile network consists of interconnecting ...
Political papers, business records of the Goldwater family and other prominent Arizona individuals/enterprises, maps, books, ...
State Route 666 from Morenci to Springerville is known as the Coronado Trail. This is reported to be the trail taken by Franc...
Quilters Point of View Annual Quilt Show Theme: Scrap Happy A huge display of quilted and sewn items Gift Quilt Tickets $1...
---
Glendale Arizona Related Videos
Revised to include the new Tanger Outlet Mall opened on Nov 15,2012....Take a video tour of the Westgate City Center located in Glendale Arizona at the west ...
http://www.valleywidehomes.com/homes-for-sale-in-glendale-az/ Homes for Sale in Glendale AZ | Foreclosures in Glendale Arizona presents this bank owned prope...
On my way to Westgate. Featured: Glendale Municipal Airport, Iroquois14, Cardinals Stadium, etc.
Video of every ride from the March 18, 2012 PBR Glendale Invitational from my seat in section 110 in Jobbing.com Arena. A great break from politics! Get your...
http://www.valleywidehomes.com/homes-for-sale-in-glendale-az/ Foreclosures & Homes for Sale in Glendale AZ along with Phoenix Real Estate presents this house...