Cottonwood Falls, Kansas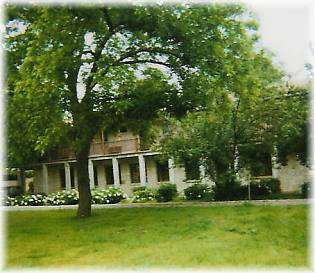 MILLSTREAM RESORT MOTEL AND CAMPGROUND

401 Mill
PO Box 126
Cottonwood Falls KS 66845
Ph: 620-273-8114
Fax: 620-273-6613
milldam123@yahoo.com
Additional Information
Not just a place to spend the night,but a relaxing getaway!
Additional Directions
From Emporia use hwy 50 west to 177 south. Main street Cottonwood Falls north to Mill.
---
Attractions near Cottonwood Falls, Kansas
---
Cottonwood Falls Kansas Related Videos
Landing and Taking off from Cottonwood Falls Airport, KS.
Emma Sue Cafe in Cottonwood Falls Kansas sponsors a Jam Session on Friday Nights.
central kansas.
Music at the Emma The Emma Chase Cafe Cottonwood Falls, Kansas with The Good Sam Club, August 4, 2012....The Emma Chase Music Hall is located at 220 1/2 Broa...
Tourism clicks at the Grand Central Hotel in Cottonwood Falls. There's no place like Kansas!
Tornadoes are often rain wrapped and even the slightest amount of precipitation can obscure them from view. We were just barely able to see this rope tornado...