Hillsboro, Kansas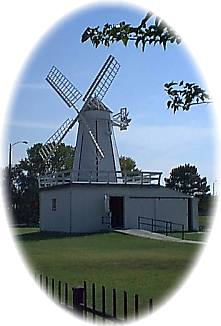 Hillsboro is nestled among three famous trails. Pioneers traveled the Gnadenau Trail to settle the area in 1874. During the 1860s-70s, ranchers drove cattle from Texas up the Chisholm Trail just west of Hillsboro to Abilene. Throughout the 1800s, merchants drove supplies west along the Santa Fe Trail north and west of Hillsboro, which is located on the Auto Tour Route of the trail.

Hillsboro has a state wide reputation as a most progressive community and rises above the rolling prairie of central Kansas as a monument to the labor and vision of those who went before.

In Hillsboro, drama and art mix with hometown hospitality to form a rich and inviting cultural heritage. Tabor College, a four year liberal arts institution, also adds to the diversity of cultural and sporting events.

Standing on the threshold of its second century, Hillsboro welcome visitors to enjoy an area known for its rich history, exciting recreation and scenic beauty.

Come be a part of life's celebrations. Come to Hillsboro!

---
Attractions near Hillsboro, Kansas
Beneath an oil derrick on west Highway 24 in Hill City, the Oil Museum tells the story of oil from formations deep in the ear...
---
Hillsboro Kansas Related Videos
Happened to be recording at the right time! Sorry about the crappy audio. @ :14- We're talking about the posted speed limit sign. @ :58-I say "look out for t...
Riding from Hillsboro, KS to Lincolnville, KS.
Hillsboro High School 2011 Homecoming Pep Rally. Downtown Hillsboro. Friday, Sept. 30, 2011.
After we went back down the road, we pulled off at a rest stop at Marion reservoir to look the car over. Still unsure of what hit us (rock, bat, whatever), L...
Made the trek to tornado alley on 4/12 with chasers Bob Hartig, Bill Oosterbaan and Steve Barclift to chase twisters wherever they formed. Chased the Norman ...
Hillsboro events & attractions.