category : Natural Attractions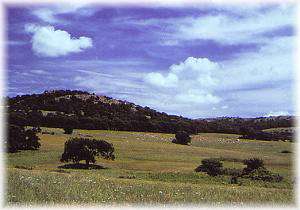 Mount Scott is one of Oklahoma's most prominent mountains, rising 2,464 feet above sea level. Located on the eastern edge of the Wichita Mountains Wildlife Refuge, it is a legendary site which boasts tales of ancient spirits, Spanish gold and buried outlaw loot.
An old legend told by the Indians is that the Great Spirit appeared on Mount Scott after a devastating flood. Other legends include those of gold mined here by the Spanish in the 17th century and of buried loot hidden by bandits of the old west.
To reach Mount Scott, take Highway 49 into the Wildlife Refuge and continue to the base of the mountain. A 3 ½-mile, paved road leads to the summit and the best view of Southwest Oklahoma. Be sure and bring a camera - the summit provides a perfect setting for informal photos of your family and friends!

Phone: 800-872-4540
Fax: 580-429-9323
Our Website:www.fws.gov/southwest/refuges/oklahoma/wichitamountains/

Visitors Center Hours:
The Visitor Center is closed on Tuesdays but is open every other day of the week from 10:00 am to 5:30 pm.
The Center is closed on major holidays, including Thanksgiving Day, Christmas Day, New Year's Day.
It opens at 1:30pm on Easter Sunday.
For further information about the Visitor Center, please contact Refuge Headquarters.
Wichita Mountains Wildlife Refuge Headquarters
(Six miles west of the Visitors Center on Hwy. 49
Rt. 1, Box 448
Indiahoma, OK 73552
Come visit us in Lawton, Oklahoma