Woodward, Oklahoma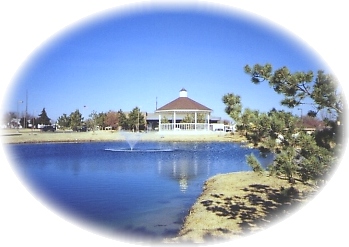 Young or old, sports-minded or culturally inclined, from rural or urban America - Woodward offers something for everyone! Visitors are greeted by welcoming smiles into a relaxed, easy-going atmosphere which makes this community a pleasant home-away-from home.

Take a stroll through downtown Woodward with a walking tour brochure which guides you to Main Street's historic areas. Lovers of the arts will appreciate the beautifully renovated Woodward Arts Theatre and Cultural Centre.

Ranked as one of the top five small museums in the nation, Woodward's Plains Indians and Pioneers Museum was named by the Oklahoma Historical Society as the best local history museum in the state in 1993.

City slickers and real cowboys rub elbows at the annual Woodward Elks rodeo in July, dubbed the toughest rodeo in Oklahoma. Other annual events include arts and crafts fairs, a Bluegrass Festival and the most brilliant Crystal Christmas.

Visit Woodward Anytime

You're always welcome!
---
Attractions near Woodward, Oklahoma
One of the world's largest exclusive canna growers....
Atoka golf club is a public 9-hole course with bent grass greens with water in play. It was built in 1964, and designed by Fl...
Oklahoma Army National Guard helicopter pilot training base, Vietnam-era helicopters on display. ...
---
Woodward Oklahoma Related Videos
Take a trip with me through Woodward, Oklahoma...one of the "most friend" small towns in America according to the Rand McNally and USA Today's 2011 "Best of ...
Footage of the blizzard that ravaged parts of the southern Plains on Monday, February 25, 2013, shot by storm chasers Chris McBee and Damon Bearden. Woodward...
Today in America TV with Terry Bradshaw is a proud leader of educational programming. For more information about Today in America with Terry Bradshaw, its ho...
a small but faithful few came out to woodward Ok for a show on monday... check out the boo-hoo buddies along w/ the social breakdown of the high school cafet...
Texas Storm Chasers' David Reimer captured this timelapse from his hotel in Woodward, Oklahoma. This timelapse began just after 3 AM and concluded at 4:30 PM...
Original Air Date: April 25th, 2013. Marty Logan is a storm tracker for KWTV News 9 in Oklahoma City. When a tornado went through Woodward, Oklahoma on April...