Woodward, Oklahoma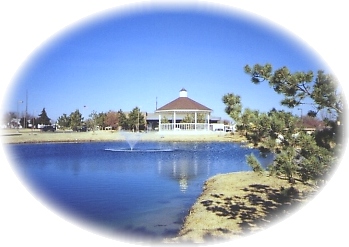 Young or old, sports-minded or culturally inclined, from rural or urban America - Woodward offers something for everyone! Visitors are greeted by welcoming smiles into a relaxed, easy-going atmosphere which makes this community a pleasant home-away-from home.

Take a stroll through downtown Woodward with a walking tour brochure which guides you to Main Street's historic areas. Lovers of the arts will appreciate the beautifully renovated Woodward Arts Theatre and Cultural Centre.

Ranked as one of the top five small museums in the nation, Woodward's Plains Indians and Pioneers Museum was named by the Oklahoma Historical Society as the best local history museum in the state in 1993.

City slickers and real cowboys rub elbows at the annual Woodward Elks rodeo in July, dubbed the toughest rodeo in Oklahoma. Other annual events include arts and crafts fairs, a Bluegrass Festival and the most brilliant Crystal Christmas.

Visit Woodward Anytime

You're always welcome!
---
Attractions near Woodward, Oklahoma
Open Daily * 18 holes * Carts available * Snack bar ...
TCC offers many for credit and not-for-credit classes through our public school system...
This granite marker, located on the grounds of Regional Park on Highway 3, explains the history and importance of the Natural...
---
Woodward Oklahoma Related Videos
Take a trip with me through Woodward, Oklahoma...one of the "most friend" small towns in America according to the Rand McNally and USA Today's 2011 "Best of ...
A riveting glimpse of a home town hero desperately calling out over News9 as a deadly night time tornado rips apart his town: Woodward, OK.
A Tornado hit Woodward Oklahoma on the morning of April 15th, 2012 around 12:20 a.m. The tornado destroyed more than 80 homes and more than 10 business'. It ...
Storm chaser Aaron Estman documented several tornadoes and funnels on a daytime storm east and northeast of Woodward, Oklahoma, during the April 14, 2012 Gre...
Basic route teenagers drove cruising Main Street Woodward Oklahoma in the 60's. My video was "blocked" at first because of music copyright problems. Sound ha...
04-09-12 Woodward, Ok Hail Storm Baseball Size Watch For Deer & Crazy Kid.