category : Arts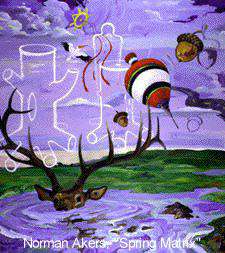 The departmental art gallery first opened in 1965 and has grown to become an integral part of the departments teaching environment as well as a place for the university and general community to experience the visual arts. Exhibits have varied from local, such as annual student and faculty exhibitions, to national shows like the biennial Cimarron National Works on Paper Exhibition, to international offerings of Japanese and German prints, art and artifacts from India and a sand painting (mandala) created in Gardiner Art Gallery by Tibetan monks.
The permanent collection began with graphic prints of the founder of the department, Doel Reed, and has since grown to include over 240 pieces by such national and international artists as Jasper Johns, Robert Rauschenberg, Larry Rivers, Robert Motherwell, Alexander Calder, Salvadore Dali.
Admission:
FREE ADMISSION
Hours:
Monday through Friday, 8 am to 5 pm
Saturday, 9 am to 1 pm
Sunday, 1 pm to 5 pm
Address:
Gardiner Art Gallery
Bartlett Center on OSU Campus
Phone:
405-744-6016
Our Email:
osu-art-department@notes.okstate.edu
Our Website:
www.cas.okstate.edu/art/gallery.html.
Come visit us in Stillwater, Oklahoma
Travel Advertising