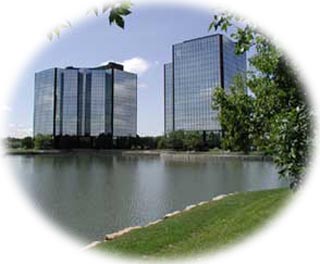 Overland Park, Kansas, population 162,592, is the second largest city in Kansas, one of the fastest growing cities in the Kansas City metropolitan area, and the 38th fastest growing city in the United States encompassing more than 56 square miles. A new city in historic perspective, being incorporated on May 20, 1960, Overland Park is located in the southwestern portion of the Kansas City metro. It has a daytime workforce population of more than 200,000 and an established reputation as one of the nation's most dynamic corporate office centers.

Workers and residents enjoy an attractive, vibrant and safe suburban setting, great restaurants, fine shopping, miles of walking and jogging paths, and numerous services such as health clubs, financial institutions, auto repair and medical care.

Overland Park offers an attractive and affordable housing market, award-winning schools and low crime rates all within close proximity to the Kansas City metropolitan area.

Overland Park, and nearby Kansas City, offer many attractions including professional sports, live theater, art museums, amusement parks and petting zoos. Local attractions such as Downtown Overland Park, the New Theatre Restaurant, 300-acre Overland Park Arboretum and Botanical Gardens, Deanna Rose Children's Farmstead and Dick Clark's American Bandstand Grill make visitors smile and residents proud.
Overland Park is a unique blend of metropolitan amenities and suburban hospitality packaged in a fresh, contemporary setting. Located less than 15 minutes from Kansas City, Overland Park offers...
CityPlace, a 90-acre mixed use development located in the Kansas City suburb of Overland Park, Kansas in prestigious Johnson County, is bordered by interstate 435, U.S. 69 and College Boulevard,...