Bushton, Kansas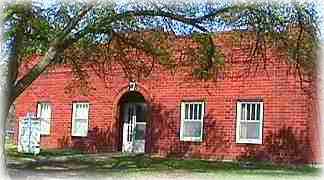 In 1881, the only thing that marked the location of Bushton was a hedge where main street is now located. People started to come to this site and built dug-outs or sod houses. The town was growing and in need of a name. After several suggestions it was finally named Bushton for its dense growth of bushes. Early settlers began arriving in Bushton and the surrounding communities in the late 1800's. Most of these families were of German origin, coming front Iowa, Illinois, Wisconsin and other parts of the Central United States.

According to the records in the Rice County Clerk's Office, the town of Bushton was platted on January 31, 1887, containing 50 acres more or less. During the years, the city has added three new additions to the original townsite. The Fairview Addition was the first to be added followed by the Hauser-Volkland Addition and the last to be added was the Elmhurst Addition.

The city of Bushton owes its very existence to those early settlers who had foresight and determination. The fight for the railroad with the town of Prosper and Cain City is now history, but those dedicated men who fought for the railroad realized it would be a good investment for Farmer Township. Some of these determined men went to Salina, Kansas and talked to the construction company, the McCracken Brothers. They told the men from Farmer Township that there was only one way the matter could be settled and how it should be settled. The men must give their notes for $12,000, then go home, canvass their township and get enough signers pledged to vote for the bonds. Then they should call an election and bring the bond for $12,000 and the notes would be returned. They did this at once and it was then the grading outfits moved between two days, the railroad moved south and came through the town of Bushton. It proved to be a most important investment for the town of Bushton. The bonds were paid and the railroad is still paying taxes.

Much of Bushton today reminds you of those early pioneers with its hometown atmosphere and friendly smiles of its 314 residents. New schools, a library, a community center, industry, and local businesses are signs that growth is still a vision of this Central Kansas community inviting anyone to come in for a visit and make it home.
---
Attractions near Bushton, Kansas
The Windswept Winery blends the art and science of wine-making with the old-world culture of grape growing. Our winery is ne...
Banner Creek Resevoir has been stocked with Largemouth Bass, Channel Cat, Flathead Catfish, Crappie, Redar Sunfish, Bluegill,...
---
Bushton Kansas Related Videos
This video shows you how to say or pronounce Bushton, Kansas. A computer said Bushton, Kansas. How would you say Bushton, Kansas?
This video was taken in Bushton, KS/ Rice County, at approximately 2:30pm on June 5 2008. About 20 minutes after I left Bushton, the Lorraine Sirens went off...
Bushton Kansas call 1-888-551-1270 consumer credit counseling service CCCS repair credit card debt consolidation credit repair free consumer credit counselin...
Call 1-888-551-1270 consumer credit counseling service cccs debt counseling credit card debt consolidation credit consolidation Bushton Kansas.
Bushton Kansas 1-888-908-5653 credit repair credit rating credit repair service fix credit repair credit counseling debt consolidation.
Call 1-888-505-2369 filing bankruptcy chapter 7 filing for bankruptcy chapter 13 Chapter 7 Bankruptcy Attorney Chapter 13 Bankruptcy Lawyer chapter 11 bankru...