category : Museums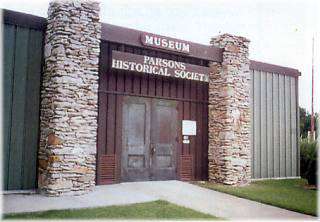 Both museums house many interesting items - the Parsons Historical Museum has a complete dentist office, not to mention a very large photographic collection of people, places, and events all from Parsons' great past.
The Iron Horse Museum, which is accessed through the Historical Museum, displays Missouri-Kansas-Texas (Katy) railroad items and the impact the railroad industry had on Parsons and the area.

Admission: Free Admission.Donations appreciated.
Hours: Open May through October, Fri., Sat., & Sun., 1-4 p.m.
Address: 401 South 18th
Phone: 620-717-1066
Our Email: parsonshistory@gmail.com
Our Website:www.parsonsks.com

Come visit us in Parsons, Kansas
In 2006, the Rio Grande Scenic Railroad launched its debut operating season in Alamosa, Colorado, pulling passenger cars with diesel engines on all three rou...