category : Museums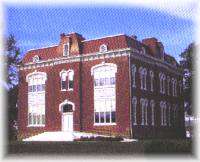 Tuskahoma is located near the site of the Nanih Waiya Choctaw Council House, where the first Constitution written in Oklahoma was adopted by the Choctaw Nation. Artifacts, paintings, and photographs are displayed in the historic Council House. There is also a gift shop.

Admission: Admission is FREE
Hours: Open Monday - Friday, 8 am to 4 pm
Address: 2 miles North of US-271, E of SH-2
Phone: 918-569-4465

Come visit us in Tuskahoma, Oklahoma
Local residents have contributed interesting tools, housewares, medical equipment, cookstoves, typewriters, pianos and other ...