category : NATIONAL REGISTER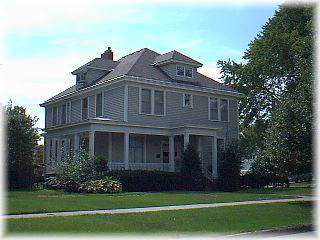 National Register of Historic Places

The Oscar Roeser House was built in 1908 by Henry H. Falldorf following the plans of architect Thomas Rogers Kimball. It is a unique example of German-American architecture executed in the Neo-Classical Revival style. Roeser was a prominent Grand Island businessman and civic leader.




Address: 721 West Koenig Street

Come visit us in Grand Island, Nebraska
The Christopher Knoell Farmstead, located near Fremont, is an example of a well-preserved, late nineteenth century farmste...