category : Golf Courses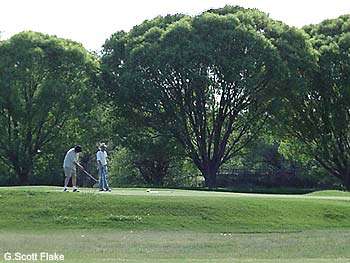 This 18 hole course is open to the public. The course's front nine is wide open and its back nine is more hilly. The greens are slow, and there is a creek that comes into play on seven holes. The course was built at 5,000 feet elevation, which results in great mountain views and a cooler summer temperature. There are many pine trees that can alter your shots.
Driving range, golf carts, pro shop, light refreshments.
Address:
1504 W Country Club Dr
Phone:
520-474-2273
Come visit us in Payson, Arizona
Travel Advertising