Scottsdale, Arizona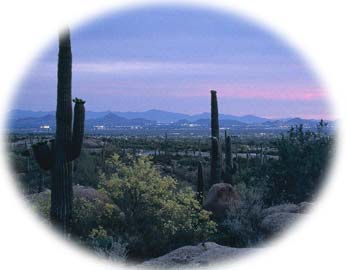 Welcome to the Southwest's premier vacation destination - Scottsdale, Arizona. In a single Scottsdale day you can test your mettle (and metal) on one of our award-winning golf courses, experience the harmonious blending of architecture and environment at Taliesin West, and soak up the sun next to a liquid turquoise pool. Looking for more? How about an edge-of-your-seat off-road tour, a marathon shopping excursion or a pampering spa treatment based on ancient Native American healing techniques? And, if you'd like to experience all of Arizona but only want to unpack once, Scottsdale is the perfect hub from which to explore the rest of the Grand Canyon state.

Located in central Arizona in the heart of the lush Sonoran Desert, this unique setting provides Scottsdale with a whole host of benefits including breathtaking scenic vistas, an abundance of outdoor recreation options, and indigo skies that glow with more than 330 days of sunshine each year.
---
Attractions near Scottsdale, Arizona
Course Access: PrivateHoles: 18Reserve Advance Tee Times: 3 days...
Grand Canyon Railway in Williams offers daily trips to the South Rim of the Grand Canyon aboard vintage steam and diesel powe...
Kofa National Wildlife Refuge was established in 1939 and is managed by the U.S. Fish and Wildlife Service. The refuge encomp...
Course Access: PublicHoles: 9Reserve Advance Tee Times: 7 days...
---
Scottsdale Arizona Related Videos
In the heart of the Sonoran Desert, Scottsdale welcomes you with the energy of a sophisticated city on the move, the charm and hospitality of days gone by, a...
Driving Around Scottsdale, Arizona on a Saturday Afternoon.
Allow the Chief Concierge from the InterContinental hotel there take you on an 'in the know' tour of this adventure-oriented and sophisticated city.
Shirts Available Now -http://vitalyzdtvstore.com Subscribe to my second channel for more pranks and vlogs https://www.youtube.com/vitalyzdtvsecond Send me so...
Visit the Arizona Valley of the Sun Travel Guide - http://www.resortsandlodges.com/destinations/arizona-valley-of-the-sun-arizona-united-states/
Presented by Russ Lyon Sotheby's International Realty Welcome to the luxury community of Troon Village in North Scottsdale, Arizona and your invitation to ex...