Scottsdale, Arizona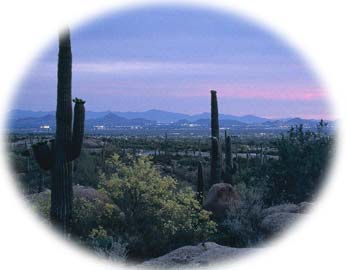 Welcome to the Southwest's premier vacation destination - Scottsdale, Arizona. In a single Scottsdale day you can test your mettle (and metal) on one of our award-winning golf courses, experience the harmonious blending of architecture and environment at Taliesin West, and soak up the sun next to a liquid turquoise pool. Looking for more? How about an edge-of-your-seat off-road tour, a marathon shopping excursion or a pampering spa treatment based on ancient Native American healing techniques? And, if you'd like to experience all of Arizona but only want to unpack once, Scottsdale is the perfect hub from which to explore the rest of the Grand Canyon state.

Located in central Arizona in the heart of the lush Sonoran Desert, this unique setting provides Scottsdale with a whole host of benefits including breathtaking scenic vistas, an abundance of outdoor recreation options, and indigo skies that glow with more than 330 days of sunshine each year.
---
Attractions near Scottsdale, Arizona
The Ajo County Club is an oasis of green, surrounded by desert. With the Ajo Mountains to the south, Childs Mountain to the w...
Boat tours, charters and rentals. Boats available for large and small events. Pedal boats, ocean kayaks and charter boats. Ca...
Course Access: PublicHoles: 18Reserve Advance Tee Times: 2 days...
Course Access: Semi-PrivateHoles: 18Reserve Advance Tee Times: 3 days...
Visit the free 1880s newspaper museum displaying vintage newspapers and printing equipment. Read the original 1881 reports...
---
Scottsdale Arizona Related Videos
In the heart of the Sonoran Desert, Scottsdale welcomes you with the energy of a sophisticated city on the move, the charm and hospitality of days gone by, a...
Driving Around Scottsdale, Arizona on a Saturday Afternoon.
Shirts Available Now -http://vitalyzdtvstore.com Subscribe to my second channel for more pranks and vlogs https://www.youtube.com/vitalyzdtvsecond Send me so...
Allow the Chief Concierge from the InterContinental hotel there take you on an 'in the know' tour of this adventure-oriented and sophisticated city.
In this travel video guide to Scottsdale, Arizona, I travel to Scottsdale, the so-called "Miami Beach" of Arizona. Located just to the east of Phoenix, Scott...
Cars and Coffee Scottsdale, is now known as THE MOTORSPORTS GATHERING at Gainey Shops. Located on the southeast corner of Scottsdale Rd. and Doubletree Ranch...