The Zombies (Colin & Rod only) Acoustic show @ McCabes Santa Monica CA
Starting date:

Event# (310) 828-4497
Event Details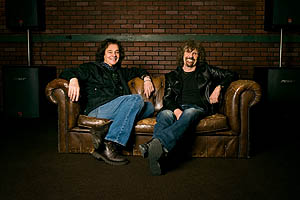 Special Acoustic up close & personal story teller 9:30pm Show with THE ZOMBIES featuring Colin Blunstone and Rod Argent. The Zombies are an English rock band, formed in 1962, best known for their Million Selling hits "She's Not There", "Tell Her No" and the coolest song ever recorded "Time of the Season". The Zombies' Odessey and Oracle is #80 in Rolling Stone Top 500 Rock Albums Of All Time. There are over 100 Zombies covers released by the hottest arena rockers to the hippest new Alternative bands. Time Of The Season is part of the Hit movie Soundtrack of "The Conjuring".
The Zombies (Colin & Rod only) Acoustic show @ McCabes Santa Monica CA
Address :
McCabe's Guitar Shop, 3101 Pico Blvd, Santa Monica, CA 90405
Santa Monica
CA
Phone :
(310) 828-4497
(Always call and confirm events.)
Web Address :
http://store.mccabes.com/home.php?cat=2
Concerts
Attractions and Upcoming Events
Things to do near Santa Monica, CA