Please help promote Lake of the Arbuckles, Oklahoma :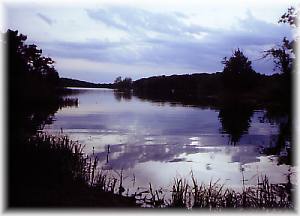 Lake of the Arbuckles is formed by Arbuckle Dam which is a feature of the Arbuckle Project. The lake is located at the confluence of the Buckhorn, Guy Sandy, and Rock Creeks. The area presents unusual opportunities, combining recreational use with scenic, scientific, and historic values.

The Arbuckle Mountains are the highest part of a large area of Precambrian granites and overlying sedimentary strata that were uplifted and deformed some 300 million years ago. Subsequent erosion has exposed features which make the area an outstanding laboratory for students of geology.
Fees: Park Permit Required
Location: 6 miles S off Sulphur on SH 177
Contact: 580-622-3165
Lake of the Arbuckles OK Related Videos