Paris Blues Society @ The Depot
Starting date:

Event# (903) 783-9095
Event Details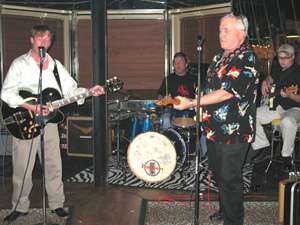 Our blues jam goal is to provide a fun evening of playing and raising awareness of the blues. Also, it is a chance for musicians to perform on stage that don't normally get a chance to play together. We provide the musicians and the public with a place to try your/their skills before a live audience.
Paris Blues Society @ The Depot
Address :
1264 S Main Street
Paris
TX
Phone :
(903) 783-9095
(Always call and confirm events.)
Web Address :
http://www.parisbluessociety.com/
Admission Fee :
$3.00 to non members free to members
Music Shows
Attractions and Upcoming Events
Things to do near Paris, TX