Ada, Oklahoma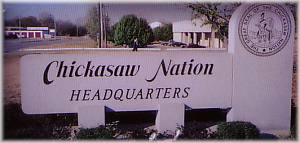 Located in the heart of the rolling hills of Chickasaw country, Ada offers all of the amenities of a much larger city and yet maintains the best features of small town America. The city successfully strives to provide a quality of life for its citizens few communities can match. The county seat for Pontotoc County, Ada had been established in 1893 by Jeff Reed, a Texas cowboy who named the town after his daughter.
East Central University, offers conventional four year undergraduate programs and a master's degree in education. It also has a department of environmental science, which has established state and national stature.
The Chickasaw Nation Housing Authority, which serves 18 counties, is based in Ada along with other Indian services. In addition, the Choctaw Nation Health Facility, a 75-bed, solar powered general medical and surgical hospital, serves eligible Indian residents in southcentral Oklahoma.
Ada is blessed with a variety of recreational activities which include a strong tennis program, four softball fields, two golf courses and a skeet range. The Ada area is nationally recognized as a coon hunters' paradise with several different hunts scheduled here. Wintersmith Park offers something for every member of the family--walking trails, fishing, games, rides, zoo, flowers, wildlife and picnic areas.
The city is also a natural center for rock hounds far and wide, as it is within driving distance of rose rocks, trilobiles, braachipods, crincio bulbs, and the largest example of Callixylon, or primitive wood, known to exist.