Albany, Texas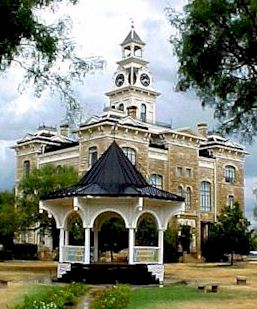 "WHY DO SO MANY PEOPLE TREK TO ALBANY (population: 2,000)? For starters, it has a serious art museum, an imposing courthouse, picturesque storefronts, historic ranches--and every year, the last 2 full weekends in June, it lets its hair down with a Texas -size spectacular under the stars. Fandangle, anyone?" Texas Monthly , June 2003 by Anne Dingus.
Albany, Texas has capitalized on its culture and history, linking the frontier lifestyle with the twenty-first century. The community is dedicated to technological advances, educational excellence and an enhanced quality of life.
Albany is a friendly, safe, clean and beautiful city attractive to families with children, senior citizens and tourists. New and diverse businesses are thriving, providing job opportunities while contributing to a tax base that upgrades infrastructure, provides housing and activities for all citizens. Albany is committed to preserving its unique heritage and wildlife resources while planning for the future.