Annual Hays High Plains Barbershop Show
Starting date:

Event# 7875-625-2274
Event Details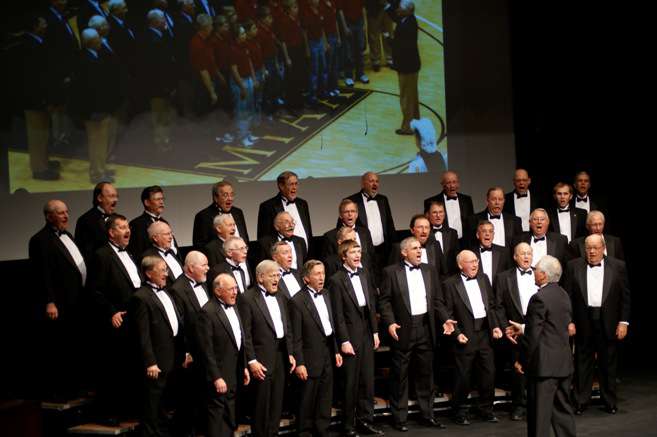 The Hays High Plains Barbershop Chorus will present its 2015 Show at the Beach-Schmidt Performing Art Center on the campus of Fort Hays State University. 2:00 PM & 7:00 PM.

Headlining the show will be Masterpiece - the 2013 International champions and Brovertones - the 2013 Collegiate championship quartet. Also joining the Chorus will be Full Chord Press, an all-boys chorus from the Hays area. Proceeds from the show are used to promote community singing and to stimulate singing by youth in the area. The Chorus routinely sings for community events, conventions, and health-care facilities. Men of all ages are encouraged to attend weekly rehearsals on Thursday at 7:30 at Trinity Lutheran Church.
Annual Hays High Plains Barbershop Show
Address :
Beach/Schmidt Performing Arts Center, 600 Park St.
Hays
KS
Phone :
7875-625-2274
(Always call and confirm events.)
Additional Notes :
Entertainment