Annual MLK Youth Parade-Midtown Houston
Starting date:

Event# 713-953-1633
Event Details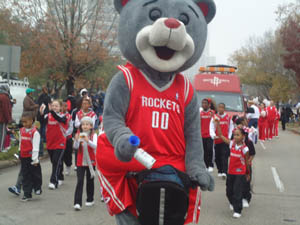 The MLK Youth Parade In Midtown Houston Will Kick-Off The 2020 MLK Holiday Weekend. The Parade Will Be Held On January 20, 2020 Originating On San Jacinto Street & Elgin Street Beginning @ 12 Noon (CST. Learn More @ http://www.mlkgrandeparade.org Or Call 713-953-1633

This Is A Must See Family Event That You Don't Want To Miss.
Annual MLK Youth Parade-Midtown Houston
Address :
1300 Holman Street
Houston
TX
Phone :
713-953-1633
(Always call and confirm events.)
Fax :
281-436-0979
Web Address :
http://www.mlkgrandeparade.org
Admission Fee :
Free To The Public
Parades
Attractions and Upcoming Events
Things to do near Houston, TX