Annual Spanish Market
Starting date:

Event# 505-982-2226
Event Details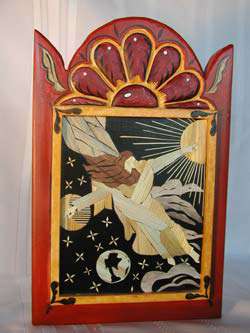 The Annual Spanish Market takes place every year in Santa Fe in July on the third Saturday, and it is the largest gathering of the traditional Spanish colonial arts & craftspeople in the world. Similar to Indian Market and occurring just a few weekends beforehand, each year Spanish Market brings over 200 traditional Hispanic artists, continuous live music and dance performances, demonstrations and regional foods, providing a great opportunity for visitors to enjoy a taste of New Mexico's vibrant Spanish culture, both past and present.

In conjunction with Spanish Market, which is a showing of traditional styles and wares, there is also a Contemporary Spanish Market, which occurs concurrently and showcases the talents of contemporary Hispanic artists working in mediums from painting and sculpture to ceramics and drawing. In recent years, the latter has become a very popular venue for discovering new contemporary talent.
Annual Spanish Market
Address :
Museum of Spanish Colonial Art, 750 Camino Lejo
Santa Fe
NM
Phone :
505-982-2226
(Always call and confirm events.)
Web Address :
http://santafe.org/perl/page.cgi?p=maps;gid=2392
Additional Notes :
http://www.spanishcolonial.org/
Arts and Crafts Shows