Antique Stocking Stuffers Show & Sale
Starting date:

Event# 914-273-4667
Event Details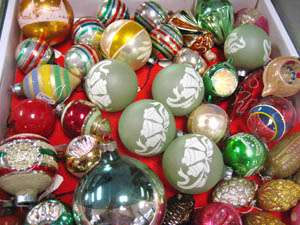 Rows and rows of tables creatively adorned by approximately 50 antiques dealers with especially selected vintage treasures will greet an estimated 800 shoppers Food, plenty of parking, unique finds not from a mall. Show hours are from 10am - 5pm.

Some of what will be found, displayed by dealers from VA to NH, include sugars and creamers; figurines; salt and pepper shaker sets; antique and vintage Christmas ornaments and decorations; military, police and fire department badges; English brass; paper machier objects; a collection of Victorian hair (mourning) jewelry; vintage cameras; purses; primitives; miniature oil lamps; pottery; porcelain; still banks; silver overlay, sterling, silver-plate including hollowware, flatware and candlesticks; treenware; netsuke; Beatrix Potter figurines; perfumes; country items; Americana; Bakelite; coins; fans; spectacles; gloves; hair ornaments; hat pins; belts; tiny art; Inuit carvings; watches; ephemera; dresser items; textiles; tea cadies; frames; souvenirs; doll house furniture; boxes; toys; keys; buttons and sewing items; advertising; tole; tins; ash trays; kitchen and barware; autographs; books; molds; Orientalia; and of course, fine antique, estate and vintage costume jewelry.

Merchandise at the Antique Stocking Stuffers show must fit into the categories of antique, estate and vintage costume jewelry; silver and silver-related antiques and collectibles and a general line of antiques and collectibles measuring no more than 6 inches by 6 inches and able to fit a holiday stocking. Size allowances are made for silver and for items that can be folded or rolled while displayed such as vintage belts, scarves and hankies. "Yes, it is a bit of a game," notes show manager Vivien Cord (Cord Shows Ltd., Armonk, NY) "but the dealers love the challenge and save items that are perfect for this once-a-year holiday tradition. Our customers save this day with great anticipation knowing that if there is a collector on their gift list, they probably won't be disappointed."

Cross River, NY. It is approximately 35 miles north of Manhattan and 10 miles south of Danbury, CT. The show is easily reached via Route 684 exit 6, turning east on Rte. 35 for approximately 4.5 miles, making a left onto N. Salem Rd.

Antique Stocking Stuffers Show & Sale
Address :
John Jay High School 60 N. Salem Rd. (Rte. 121N), Cross River, NY 10518
Cross River
NY
Phone :
914-273-4667
(Always call and confirm events.)
Fax :
914-273-4656
Web:
CordShows.com
Admission Fee :
$7 (12 and under free) to benefit the JJ High School PTO
Additional Notes :
Antique Shows
Attractions and Upcoming Events
Things to do near Cross River, NY