Antiques and Arts in the Park
Starting date:
Ending date:
Event# (954) 786-4111
Event Details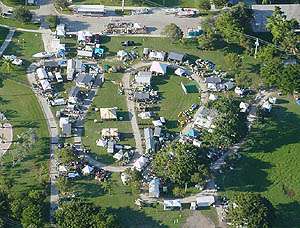 Art in the Park!...Pompano Beach's newest and most highly anticipated event is at the Pompano Beach Community Park and Amphitheater. This is the perfect venue for you to display your artwork, collections and antiques or just get your business known. The festival is open to professional dealers, private sellers; as well as up-and coming and well-known artists from North America, Europe, Asia, Africa and Latin America; thereby allowing classic quality pieces to be exhibited from the early 18th century through contemporary genres. This prestigious event will attract collectors, dealers and artists from all corners of the world. SEE AND BE SEEN at South Florida's newest trendy open-air art and antiques experience!!!

VENDOR SPACES AVAILABLE!

Come join us today by reserving your 10`x 20`outdoor "gallery" space at a cost of $150.00 for your first reservation and only $100.00 for each additional space!!! This rain or shine event is scheduled for Saturday from 8 a.m. to 5 p.m. and Sunday from 8 a.m. to 3 p.m. Electrical service will not be available and your booth preparations and displays can include displays, tables, chairs, shade and/or weather protection of your choice. Each participant will be notified approximately two weeks before the event of your space location and gate passes. NO refunds due to inclement weather or after your reservations have been confirmed. The sale of any and all firearms, stun guns and weapons is strictly prohibited.

Bring the entire family. There will be a Bounce House and Slide for the children.

Contact The City of Pompano Beach at (954) 786-4111 for more information.
Antiques and Arts in the Park
Address :
1801 NE 6th Street, Pompano Beach, FL 33060-6538
Pompano Beach
FL
Phone :
(954) 786-4111
(Always call and confirm events.)
Web:
www.mypompanobeach.org
Admission Fee :
Vendor Space $150, admission $5, under 12 Free
Arts and Crafts Shows
Attractions and Upcoming Events
Things to do near Pompano Beach, FL