Art! The 4th Dimension
Starting date:
Ending date:
Event# 928-776-7717
Event Details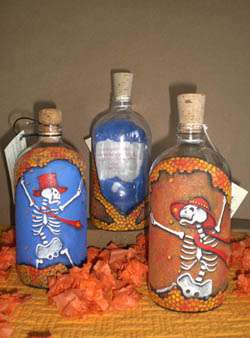 Gallery Art Walk through Prescott.

Program Guides can be picked up at Arts Prescott, 10 am to 6 pm.

Prescott's 4th Friday Art Walk. Beginning this Friday at 5 p.m.
For a map with gallery listings
www.ArtThe4th.Com
For Art Walk Special Events
www.artthe4th.com/events/index.html
Pass it On!

Prescott's Art the 4th Dimension sponsors a weekend art experience beginning the fourth Friday of each month. Art walks, gallery openings, and special events by fifteen participating galleries make for an art-filled weekend. Gallery Guides are available at Prescott area galleries, hotels, and restaurants.
Art! The 4th Dimension
Address :
134 S. Montezuma St
Prescott
AZ
Phone :
928-776-7717
(Always call and confirm events.)
Web Address :
http://www.artthe4th.com
Art Shows