Art a la Carte and A Day at the Circus
Starting date:

Event# 432-550-9696
Event Details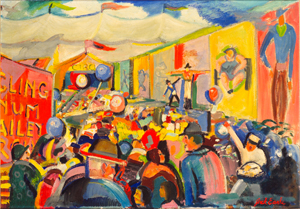 The Museum will host Art a la Carte, a free family art day, on Saturday, September 28, 2013. This year's theme is "A Day at the Circus." The day begins with a Sidewalk Art Contest on the front walkway followed by an awards ceremony in the Garden. After awards are given, art and circus activities in the classrooms and Garden will take place through the early afternoon. Enjoy circus activities such as juggling and face painting! Art a la Carte also coincides with Smithsonian Magazine's Museum Day.
8:45 – 9:00 am Registration for Sidewalk Art Contest
9:00 – 9:30 am Sidewalk Art Contest
9:45 – 10:00 am Contest Awards Ceremony
10:00 am – 1:00 pm Art / Circus Activities and Demonstrations

The Ellen Noël Art Museum is open Tuesday through Saturday, 10:00 a.m. to 5:00 p.m., and Sunday, 2:00 p.m. to 5:00 p.m.
Art a la Carte and A Day at the Circus
Address :
ELLEN NOËL ART MUSEUM - 4909 University Blvd – Odessa , Texas 79762
Odessa
TX
Phone :
432-550-9696
(Always call and confirm events.)
Web Address :
http://www.noelartmuseum.org
Art Shows
Attractions and Upcoming Events
Things to do near Odessa, TX