Beaufort International Film Festival
Starting date:
Ending date:
Event# 843-522-3196
Event Details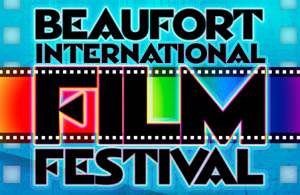 The mission of the Beaufort International Film Festival is to enliven our community by fostering and developing a rich appreciation for the art of film making.

In 2010 the Sandbar Productions will present the fourth annual Beaufort International Film Festival. The purpose of the festival is to recognize aspiring filmmakers of almost every genre to include independent film, music, animation, short and long features,documentaries, and screenwriting.

It is also an opportunity to showcase the beautiful "film-friendly" region of Beaufort and the Carolina Sea Islands. For the past quarter of a century Beaufort has served as the backdrop for more than 20 major motion pictures, to include Forrest Gump, The Big Chill, The Prince of Tides,and many more. Through this festival we will reintroduce our sweeping marsh vistas, antebellum homes, and quiet charm of the old south to a new generation of filmmakers.
Beaufort International Film Festival
Phone :
843-522-3196
(Always call and confirm events.)
Fax :
843-522-3472
Web Address :
http://www.beaufortfilmfestival.com
Film Festivals
Attractions and Upcoming Events
Things to do near Beaufort, SC