Carl Palmer's ELP Legacy @ The Magic Bag Ferndale, Michigan
Starting date:

Event# (248) 544-3030
Event Details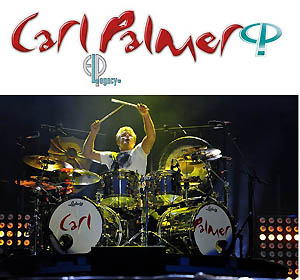 The world's greatest rock drummer comes to The Magic Bag. Carl Palmer performs a celebration of the music of Emerson Lake And Palmer. You have never seen anyone like him. Fantastic classic rock music live. Get ready to be blown away. Totally amazing show. After the show, Carl does a meet and greet with the entire audience. Tickets are on sale now.
Carl Palmer's ELP Legacy @ The Magic Bag Ferndale, Michigan
Address :
The Magic Bag, 22920 Woodward Ave, Ferndale, MI 48220
Ferndale
MI
Phone :
(248) 544-3030
(Always call and confirm events.)
Web:
www.themagicbag.com/hot.htm
Concerts
Attractions and Upcoming Events
Things to do near Ferndale, MI