Central Kansas Spring Expo
Starting date:
Ending date:
Event# 620-792-6044
Event Details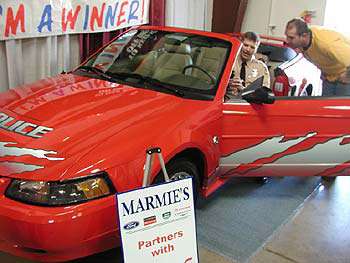 Over 200 Booths with exciting products and services!! The Great Bend Spring Expo is an excellent opportunity for local businesses to showcase the services they provide and to offer promotions to a market which may never, otherwise, come in contact with that business' area of expertise. Home Remodeling & Improvement, Lawn & Garden, Home & Personal Fashions, Foods, Finance, Electronics, Healthcare & Recreation!

Sat, 10am-7pm; Sun, 11am-5pm.
Central Kansas Spring Expo
Address :
Great Bend Expo Complex, Expo I & II
Great Bend
KS
Phone :
620-792-6044
(Always call and confirm events.)
Web Address :
http://centralkansasexpo.com
Admission Fee :
$1.00 per adult. Free for children with an adult.
Expos
Attractions and Upcoming Events
Things to do near Great Bend, KS