category : Historic Schoolhouses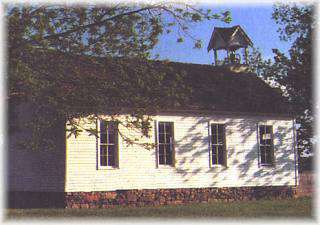 The Chapman School was built in 1884 and originally located on the Chapman property about 2 miles from the Park. First called the "Hazel Hill," the school was later renamed "Hazel Dell," and eventually "Chapman." When it was closed in 1951, the school had been in existence continuously for sixty-seven years.
The Chapman family and their friends moved the school to the site on the Park. It was then restored to the way it was when first constructed. The original school had 33 desks and served the area for many years. There are few families in the area who do not have relatives who went to this school.
Copies of the history of the school and photos of the classes from 1901 to 1951 is available at the park.

Hours: Hours: Sunrise to Sunset
Address: 11262 Jolly Mill Lane
Phone: 417-476-2607

Come visit us in Pierce City, Missouri