category : Recreation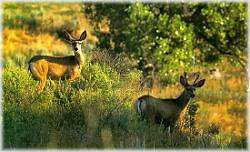 Hunting is one of the many favorite pastimes in Chase County. Abundance of game, including deer, pheasants, and water fowl, make Chase County a great place for the hunter. Chase County also has many well-equipped lodges suitable for hunters any time of the year.

Deer

Residents and visitors to the county enjoy deer as a game animal and food source during hunting season and as interesting wildlife to view, study and photograph throughout the year.

Pheasants

The pheasant hunting in Chase County is also plentiful. Pheasants are a common site anywhere in the county, making hunting ideal. During season, people come from around surrounding states to enjoy our pheasants, shouldn't you come to?


Waterfowl

Waterfowl is another variety of game in Chase County. We have Canadian Geese, Mallard Ducks, and occasionally, Snow Geese.





Come visit us in Imperial, Nebraska