Christmas - Journey To Bethlehem
Starting date:
Ending date:
Event# 620-357-6237
Event Details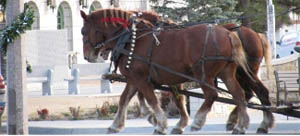 Santa Parade, Courthouse Square Activities, Live Nativity, Journey to Bethlehem.

Journey to Bethlehem

The Jetmore and Hanston United Methodist Churches are inviting you to travel with us through first century Jerusalem to the town of Bethlehem and discover the true meaning of Christmas. Our journey will take us far, and we will see and experience the spirit of the land where Christ was born. We will focus on a time almost 2,000 years ago, which to some was a simpler time, yet a time of much political strife. A nation persecuted under Roman rule yearned for someone powerful enough to free them. For many years they had dreamed and hoped that a Messiah would come to lead them and save them. You will meet a variety of people during our travels. Listen to their stories and feel their anticipation as you make your way to the manager. It is a scene that will touch your heart.

The journey will be a guided tour, so you may attend any time between 5:30pm and 8:30pm. (Those with special needs may tour between 5:00pm & 5:30pm. Spanish tours will be available on Sunday.) Prepare to make the Journey to Bethlehem a Christmas experience you'll treasure forever. It is our gift to you. Dress warmly as some scenes will be outside.

Soup Supper 4:00 - 8:00 pm. King Center, Main St. Free will donation to benefit local events. Sponsored by the Hodgeman Business Boosters.
Christmas - Journey To Bethlehem
Address :
( Journey) United Methodist Church
Jetmore
KS
Phone :
620-357-6237
(Always call and confirm events.)
Web Address :
http://www.hodgeman.ksu.edu/
Admission Fee :
Admission is Free
Christmas
Attractions and Upcoming Events
Things to do near Jetmore, KS