category : Recreation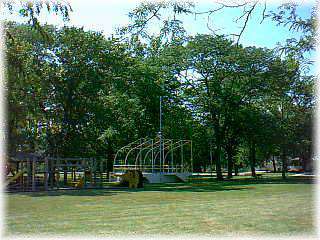 The Clay Center City Park is complete with a swimming pool, playground equipment, picnic tables, a sheltered building, a horseshoe-playing area, and
modern restrooms. It is perfect setting for reunions, celebrations, and simple family fun.
The park was originally the site of the "handsomest radio station in America" - KMMJ - when it went on the air in 1925. The building site is now the location of the Clay County Museum which makes for a complete day's outing when visiting the park.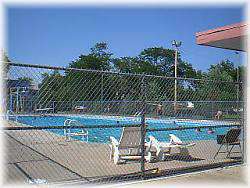 Tennis players will enjoy the lighted double court. In the dead of winter, the court is flooded to bring ice skaters to life. Near the
tennis courts, a baseball-softball diamond is the scene of ballgames for all ages. Walkers and joggers often stride around the
track which adjoins the diamond and surrounds the football field. Bikers can pedal along paved city streets or take off for a
longer outing in any of four directions on two highways.

Address: 3rd and Glenvil

Come visit us in Clay Center, Nebraska