category : Museums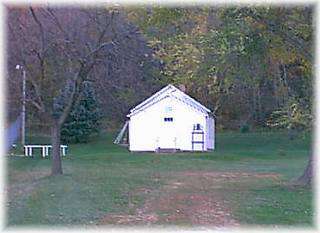 The Combs School was erected in 1887 at Omadi. The Missouri River began to undermine the town, so it was moved to Tom Smith's claim south of Homer. When the Burlington Railroad was built, the school was found to be on railroad property, so it was again moved south of Homer on Highway 77, where a Historical Marker is located.
In May, 1976, the schoolhouse was moved to its present location, west of the O'Connor House. The doors were closed May 2, 1964, to become a part of 3 I-R Consolidated School District. This is the oldest school building in Dakota County.
Each May, 300 pupils and their teachers from area schools hold a regular day of school. It is a day for pupils and teachers coming dressed as they would have years ago and bringing their noon lunch in a dinner bucket (syrup pail). A curriculum of the late 1800s is used.
Also located in the museum complex is the Museum Machinery Building that is a 60 foot by 150 foot building that houses an outstanding collection of early machinery.
An outstanding collection of early machinery occupies about two-thirds of the
building. The collection includes an 1880 Wheat, Oats and Barley Reaper, and
1882 Milwaukee small grain Binder -51/2 foot cut, an 1880 Corn Planter, an 1890
drop side, half-apron manure spreader, an 1890 walking cultivator, and much
more.

Address: 2 miles east of Homer, NE
Phone: 402-494-1307

Come visit us in South Sioux City, Nebraska