Dawn Farm Anniversary Jamboree!
Starting date:

Event# 734-485-8725
Event Details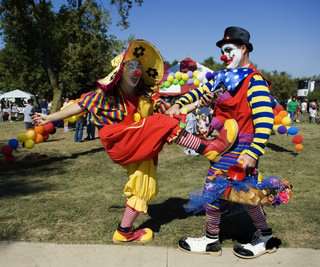 Have a great time while supporting a great cause at the Anniversary Dawn Farm Jamboree! The Jamboree is a family-friendly event with free admission and fun for all ages; including music and entertainment, a silent auction with 100's of items, lots of farm animals and great gardens, a live auction including trips, art and much more, a children's tent and midway, hayrides, food and beverages and a Gift Table by the Pittsfield Optimist Club. Funds raised at the event will support the care for individuals who need help and lack resources. 1:00 pm - 6:00 pm.
Event Web site: http://www.dawnfarm.org/event/dawn-farm-42nd-anniversary-jamboree/

Dawn Farm Anniversary Jamboree!
Address :
Dawn Farm, 6633 Stoney Creek Road
Ypsilanti
MI
Phone :
734-485-8725
(Always call and confirm events.)
Fax :
734-485-6103
Web:
www.dawnfarm.org
Admission Fee :
Free admission and free activities
Jamborees
Attractions and Upcoming Events
Things to do near Ypsilanti, MI