Dawn Farm Annual Ride for Recovery
Starting date:

Event# 734-485-8725
Event Details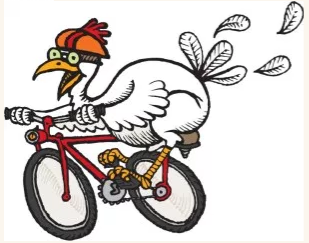 The Ride for Recovery is a family-oriented fitness event that will help to provide critical support to Dawn Farm by raising funds for our continuum of services to assist addicts and alcoholics in achieving long term recovery. These funds will go towards treatment scholarships for those who wouldn't otherwise be able to afford care. The Annual Ride for Recovery offers opportunities to participate at any fitness level, with four bike rides to choose from and a run/walk.

In 2017, we were able to bring in over $21,000 thanks to the participation of friends like you. We are shooting even higher in 2018! Can you help us get 500 people registered to ride/run/walk? We will close out this event in fellowship over a complimentary Recovery Celebration Lunch.

Routes are along scenic, country roads and through a local Metro Park. There will be five rest stops positioned along the routes with restroom facilities, drinks, snacks and First Aid. SAG support will offer participants assistance on all routes.
Dawn Farm Annual Ride for Recovery
Address :
Dawn Farm, 6633 Stoney Creek Road
Ypsilanti
MI
Phone :
734-485-8725
(Always call and confirm events.)
Fax :
734-485-6103
Web:
dawnfarmrideforrecovery.org
Bike Rides
Attractions and Upcoming Events
Things to do near Ypsilanti, MI