Dayton Disneyana - 2012
Starting date:
Ending date:
Event# 937-438-3289
Event Details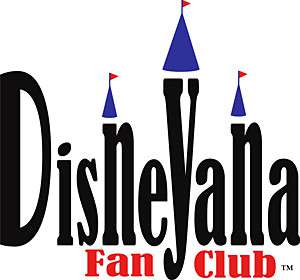 Jim Korkis - Disney historian / author of "The Vault of Walt" and Mark Silverman - voice actor best known for the Rod Serling sound-a-like, for Disney's Tower of Terror, are coming to the Dayton Area Jim Korkis and Mark Silverman, will be the featured guests, at Dayton Disneyana - 2012. Saturday June 30th, 10am to 5pm & Sunday July 1st, 10am to 4pm.

Listen to the stories Mr. Korkis will tell, from his many interviews with Disney animators and Imagineers and hear the many voices of Mr. Silverman. Dayton Disneyana is a gathering of Disney enthusiasts, collectors and pin traders from all over the U.S., who come to share their Disney experiences, acquire items for their collections, or trade pins similar to the way it is done at Disney theme parks. Free appraisals will be given on Disney items brought to the show. Door prizes, an opportunity drawing and silent auctions with proceeds going to the DAYTON CHILDRENS HOSPITAL, will be ongoing thru the weekend. Dayton Disneyana, is hosted by the Plane Crazy Chapter of the Disneyana Fan Club, an international and non-profit organization, of Disney enthusiasts.
Dayton Disneyana - 2012
Address :
Wyndham Garden Hotel, 31 Prestige Plaza Drive, Miamisburg, OH 45342
Miamisburg
OH
Phone :
937-438-3289
(Always call and confirm events.)
Web Address :
http://www.daytondisneyana.org
Admission Fee :
Individual-$5 one day pass/$7 two day, Family-$10 one day/$15 two day, Children 12 and under-FREE with paying adult
Collectors Shows
Attractions and Upcoming Events
Things to do near Miamisburg, OH