Daytona 500 Champion Ryan Newman to make a pit stop in Lynchburg
Event Details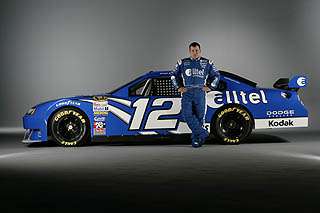 On Thursday, March 27 race fans in Lynchburg, Va. will have the opportunity to meet and greet 2008 Daytona 500 Champion and driver of the No. 12 Alltel Dodge, Ryan Newman.

Newman will make an appearance between 6 p.m. to 8 p.m. during the grand opening of the Alltel Wireless retail store in the University Shops Plaza located at 3919 Wards Road. Fans will have a chance to win cool racing prizes from Newman, and one lucky fan will be awarded a once-in-a-lifetime racing experience.

To find out where the No. 12 Alltel Dodge will make its next pit stop, and for more information on Ryan Newman and the Alltel Race Team, please visit www.alltelracing.com.
Daytona 500 Champion Ryan Newman to make a pit stop in Lynchburg
Address :
3919 Wards Rd.
Lynchburg
VA
Web Address :
http://www.alltelracing.com
Auto Racing
Attractions and Upcoming Events
Things to do near Lynchburg, VA