Down East Holiday Show
Starting date:
Ending date:
Event# 252-493-7496
Event Details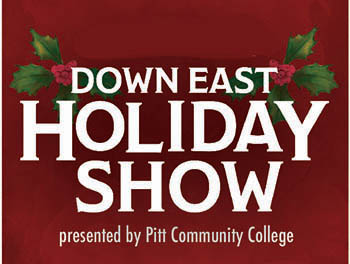 Each year, the Pitt Community College Foundation presents the Down East Holiday Show to raise funds for student scholarships and educational activities at Pitt Community College. The Down East Holiday Show helps to kick off the holiday shopping season by featuring more than 180 exhibitors selling everything from holiday decorations and handcrafted gift items to mouth-watering foods and an array of services.

https://l.facebook.com/l.php?u=httpdowneastholidayshow.comfbclidIwAR35-KuOQNTIO2fFSKIY_fzjjK8xSWiL-uCC58qUzJruX_4VJORBRlm4Zqg&h=AT1GCR1CAbuqHwGfy92m0NkrSeLckkK8I69WKheyJ0JUvordpTmq7FqKQVwyZ4pgIeof6Q3UjVzPdgy8byCBJONBc345a8vMOI9ZnpEALQv7KPvbNXTkrNHxs0CcWYfUvXE
Down East Holiday Show
Address :
Greenville Convention Center, 303 SW Greenville Blvd.
Greenville
NC
Phone :
252-493-7496
(Always call and confirm events.)
Web Address :
http://visitgreenvillenc.com/
Holidays
Attractions and Upcoming Events
Things to do near Greenville, NC