Early Rod Run
Starting date:
Ending date:
Event Details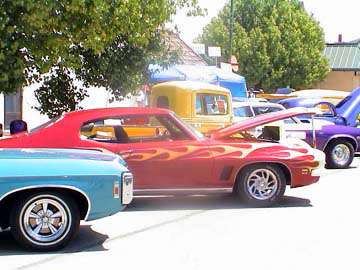 Every year thousands of people descend on Atwood during the third weekend in May to see the Tri-State areas finest Street Rods and Classic Cars. The weekend is filled with events like Drag Racing that will transport you back to the 50's and 60's, a Poker Run, two dances, a live band, a Hog Roast and a Poker Run.

Whether your a resident of Atwood or thousands of miles away, make plans now to attend will be the BEST Early Rod Run ever. For schedules and more information, see the web site below.

Fri 3-9pm; Sat 9am-midnight; Sun 9am-noon.
Early Rod Run
Web Address :
http://www.atwoodrodrun.com
Admission Fee :
Pre-registration, $55 ( 2 meal tickets and drag); Public, $3.00
Car Shows
Attractions and Upcoming Events
Things to do near Atwood, KS