Elberta German Sausage Festival
Starting date:

Event# 251-986-5805
Event Details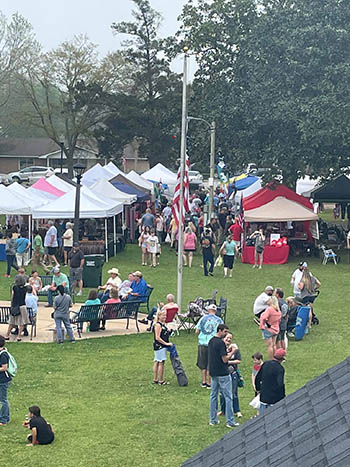 Join us at the German Sausage Festival for Elberta's famous "One With Two Without" German sausage & sauerkraut, plus continuous entertainment for adults and children, and over 200 arts & crafts booths. Other scrumptious foods will include German style filled cabbage, potato salad, goulash, red beans & rice, hamburgers, hot dogs, BBQ sandwiches, ice cream, popcorn and peanuts. There will be baked goods as well as arts & crafts for sale at the festival. Carnival rides, polka, country, contemporary and German music will also be provided for entertainment.

The festival is a one day event that is held twice a year, ALWAYS the last Saturday in March & October. 8am – 5pm

https://www.facebook.com/elbertasausagefest/

Vendors - About 6,000 pounds of German Sausage is usually sold at each festival which attracts an estimated 20,000 visitors. All booth spaces are 10'x10'. Regular spaces are $75 each, and spaces requiring electrical are $80. If you want to purchase multiple spaces, it is advised that you send in your application early .. don't wait until the last minute! The later it gets, the harder it is to group multiple spaces together. Vendors may start setting up their booths the day before the festival. No security is provided, so setup your merchandise the day before at your own risk! If you still have any questions, you can contact us by e-mail at festival@elbertafire.com.
Elberta German Sausage Festival
Address :
Elberta Town Park, 13052 Main St.
Elberta
AL
Phone :
251-986-5805
(Always call and confirm events.)
Web Address :
http://www.elbertafire.com/sausage-festival
Festivals
Attractions and Upcoming Events
Things to do near Elberta, AL