Erick, Oklahoma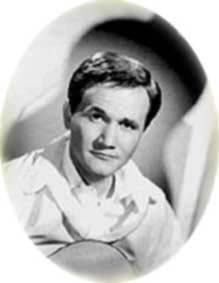 As you drive the stretch of 4-lane of Route 66 "Mother Road" between Sayre and Erick you will notice that is has been named the Roger Miller Memorial Highway ... and that 66 through town is called Roger Miller Boulevard. The late country music legend, Mr. "King of the Road" himself, was a native of Erick.
At the stoplight, note the cross street is called Sheb Wooley Avenue. He is another native son, best remembered as playing Pete Nolan on the TV series, "Rawhide" and for writing and performing the novelty song "The Purple People Eater." While you are at the stoplight, also note how the entrances of the three corner buildings face into the intersection. This was to make the businesses seem more inviting.
Until more modern surveying techniques came along and the western border between Oklahoma and Texas was determined once and for all, the 100th Meridian ran through Erick, making it the westernmost city in Oklahoma. The full story can be heard at the 100th Meridian Museum.