Fremont, Nebraska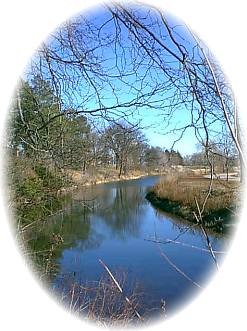 Known as the Antique Capital of Eastern Nebraska, Fremont's antique shop owners are busy with vacationers making it a point to stop in on their way through Nebraska. The city's Antique Alley was featured on the cover of Midwest Living Magazine.
Fremont is also becoming a northeast Nebraska tourist center. Thousands of people visit the community to ride the Fremont & Elkhorn Valley Railroad and Pathfinder Dinner Train, attend events at Christensen Field, the May Museum, or to take part in the seven-county Fremont 4-H Club Fair in July, and the city's annual festival, "John C.Fremont Days," in August. The Fremont Lakes State Recreation Area draws another 800,000 visitors a year.
Seven land speculators from Illinois, calling themselves Pinney-Barnard & Co., claimed land for a town site on August 23, 1856. They named it for "the Pathfinder and famous explorer, General John C. Fremont," who was also a candidate for U.S.President of the newly organized Republican party.
The decision to plat a town at this particular location was not just by chance. They established Fremont on the flat area in a "double river valley" -- the shallow Platte to the south and meandering Elkhorn to the north -- with a particular vision in mind. Rivers were lifelines for settlers. For railroads, they were just as vital. Fremont's town-builders came here on a hunch the transcontinental railroad would follow the "Great Platte River Road" west. Ten years after the city was founded when the Union Pacific tracks were laid through the town in 1866, this vision became reality. In the mean time, Fremont had been named county seat of Dodge County (1860) and was well on its way.
By 1906 three major railroads had tracks through the city and Fremont had become a manufacturing center. Foundries, broom factories, carriage works, cigar factories, wagon makers, saw mills, a brewery, and many more industries were located along the rail lines. Raw materials were shipped in from the east, and finished products shipped out in all directions. Fremont's destiny was sealed, it would survive.
Fremont started through the vision of a small group of land speculators. The vision of the "good life" has never waned for those who followed, and it continues to grow with each generation.