category : National Register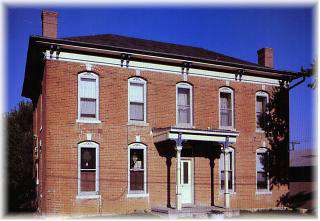 The Gibson House, listed on the National Register of Historic Places, is an excellent example in Nebraska of Georgian architecture.
The house also incorporates Italianate features in its design. The two-story brick dwelling was built for Mary
Gibson, the wife of a local attorney, sometime in the late 1880s or early 1890s.

Address: 107 Clinton

Come visit us in Weeping Water, Nebraska