Gila County Fair
Starting date:
Ending date:
Event# 800-804-5623
Event Details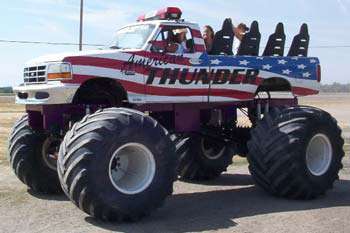 A cookout, rodeo, arts and crafts, school exhibitions, live musical entertainment, games and more! The fun starts on Thursday at noon with a carnival, games and food, as well as 4-H livestock judging and a salsa contest at the Gila County Fairgrounds, three miles north of Globe on Highway 60. On Friday, the evening begins with the annual All American Beef Cookout where awards are given for first and second place in the ground beef category and the "all other cuts" category. More livestock judging and live entertainment follow the beef contest.

Competition continues on Saturday at 9 am with the annual Gila County Ranch Rodeo featuring five-member teams with at least one female participant from regional ranches. Buckles are awarded to winners. Saturday evening brings more live entertainment.

As part of the activities on Sunday, the 4-H Leaders Council provides a barbecue lunch at noon followed by the 4-H Livestock Auction at 1 pm. In addition to these scheduled events, competition will continue all weekend long in a variety of areas including agriculture, horticulture, floriculture, homemaking arts, domestic science, ceramics and porcelains, fine arts, photography, and school exhibitions.

Other fair activities include a carnival, food booths, karaoke stage, fresh flower arrangement displays, hand-made arts and crafts, and commercial vendors. In addition, grandstand musical entertainment is on hand throughout the festivities.

New RV Park on grounds!
Gila County Fair
Address :
Gila County Fairgrounds, 3 mi N on Hwy 60
Globe
AZ
Phone :
800-804-5623
(Always call and confirm events.)
Web Address :
http://www.gilafair.net
Admission Fee :
$3.00 / person
County Fairs
Attractions and Upcoming Events
Things to do near Globe, AZ